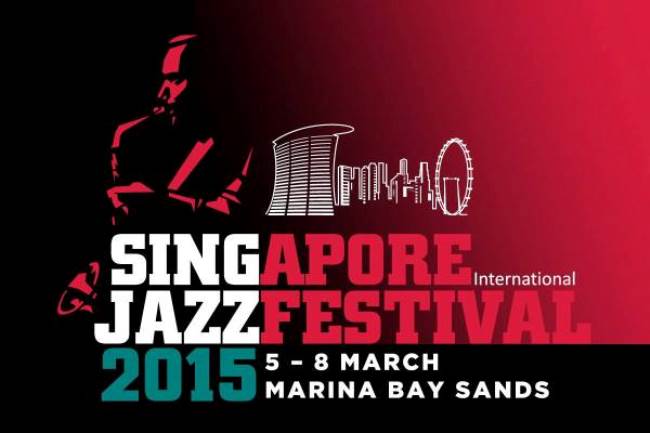 Following its stunning debut earlier this year at the Marina Bay Sands, the Singapore International Jazz Festival a.k.a. Sing Jazz will return this coming March 5-8 to enthrall music lovers with another thrilling programme of jazz and jazz-inspired music.
With the iconic Singapore skyline once again providing the backdrop, more than 250 artists – international Grammy Award winners, chart toppers, regional stars and Singapore's very best – will come together to perform over four nights on multiple stages at Marina Bay Sands.
Taking centre stage is vibrant 2015 Grammy nominee, Jessie J., heading up a stellar line-up that includes jazz luminaries such as pianist/composer Ramsey Lewis, trumpeter Chris Botti and 10-time Grammy winner Bobby McFerrin. They're to be joined by renowned acapella group Naturally 7, British multi-instrumentalists Courtney Pine and Alan Barnes, the fusion-jazz band Snarky Puppy, all-star line-ups from Japan and Scandinavia, Indonesian jazz icon Indra Lesmana, together with Singapore's own Jeremy Monteiro who'll be teaming up with Italian jazz organist Alberto Marsico. More acts will be confirmed in the coming weeks.
To kick off Sing Jazz 2015, Festival organiser Orbis Festival Productions is releasing a limited number (500) of specially-priced 3-day passes. At S$255 each, these 3-day passes will entitle music-lovers access to the main Festival arena throughout the Sing Jazz weekend. Single-day tickets will be released for sale at S$125 per day after this promotional period.
Tickets for Sing Jazz are now on sale at Marina Bay Sands and Sistic.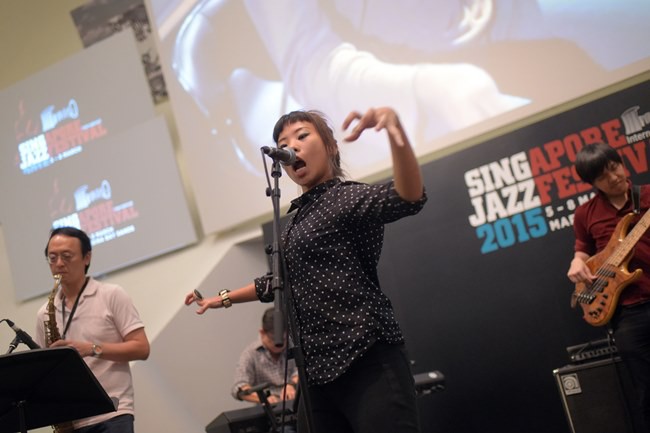 Local Jazz band Steve McQueens played a set at the media launch of SingJazz 2015 earlier today