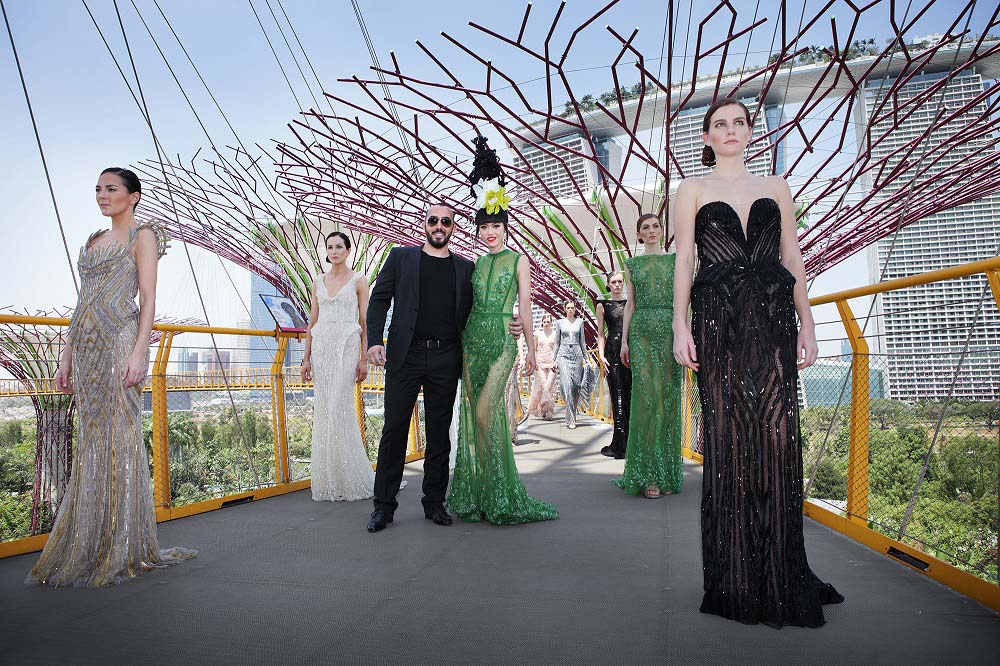 Inspired by Nature and the Iconic Architecture of Gardens by the Bay, Jessica's brilliant spark of creativity was born and it was a natural selection for Singapore's OCBC Skyway to be the next fashion runway melding couture & pret-a-porter fashion with nature, further complimenting the beauty highlighted in each.
The J Spring Fashion Show, which took place on 5th March 2014 saw 17 models walk the 128m-long OCBC Skyway, wearing 105 outfits from seven menswear and womenswear designers, which included, Lubov Tumanova (Russia), Ziad Nakad (Lebanon), Sonya by Vemb (India), Tina Couture (China), Mark Marengo (Britain), Fuchsia Lane (Singapore), & Sarakara.
Captivated by it's height, length, creative structure and nature of the award-winning development and how it embodies the finest new technology reflected in the supertrees and many other parts of the Gardens, Jessica's creative venture was executed with beauty and dazzle, despite the blazing heat.
The show was the latest production from catwalk organiser-model Jessica Minh Anh, of J Model Management whose previous shows were held at the Grand Canyon, London Bridge and the Petronas Twin Towers' Skybridge.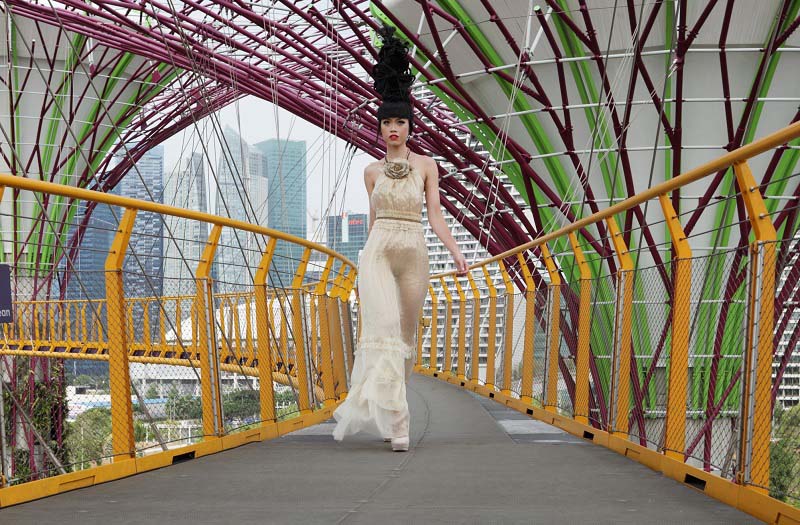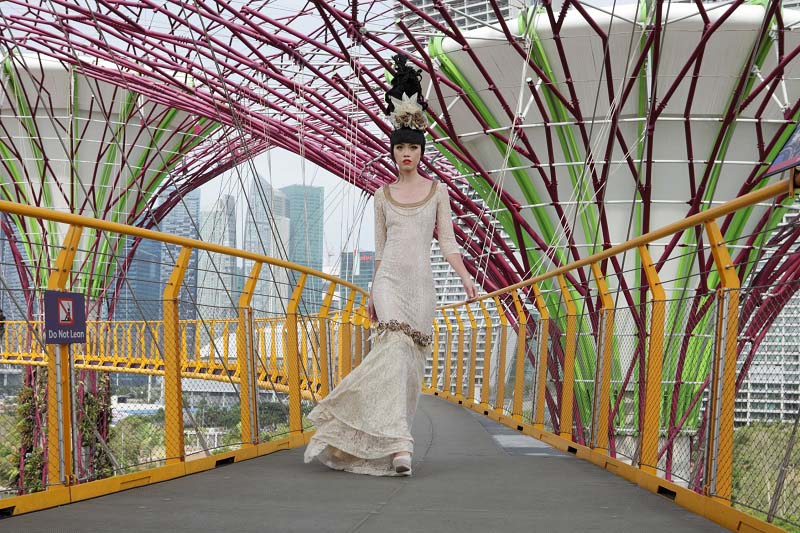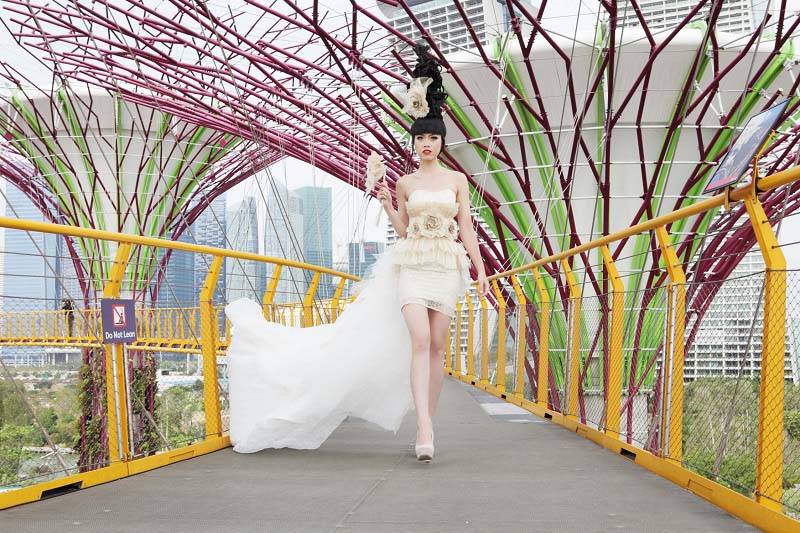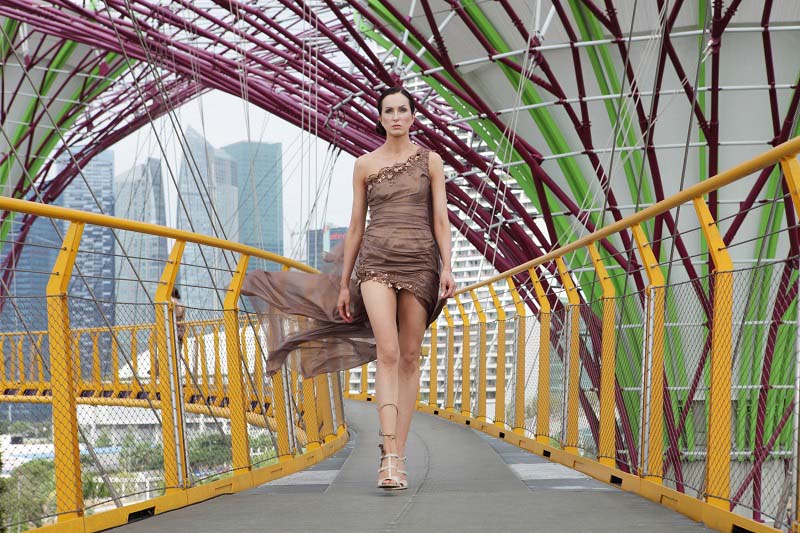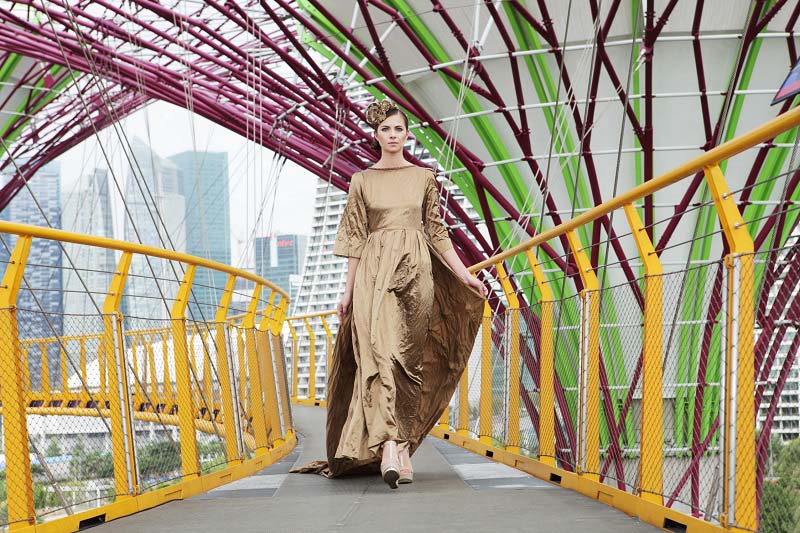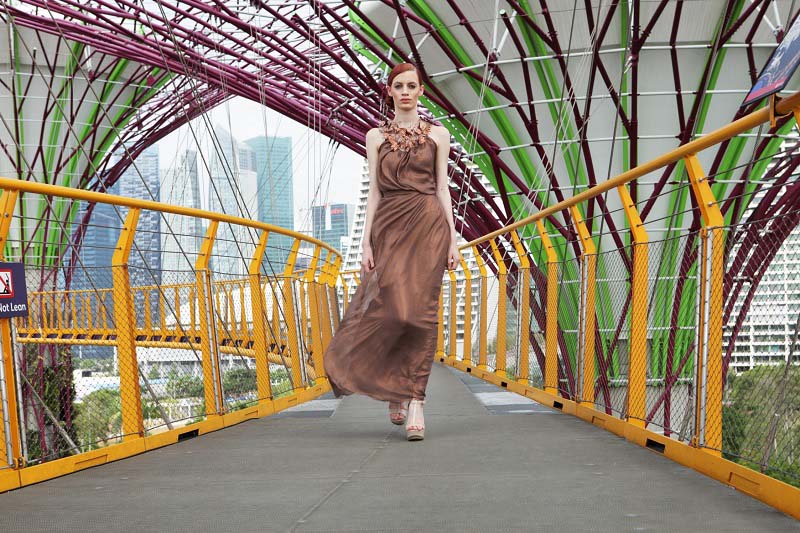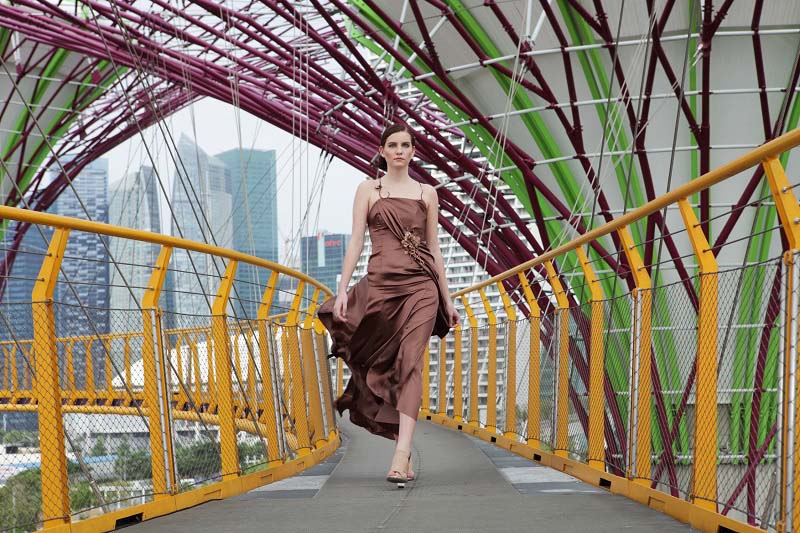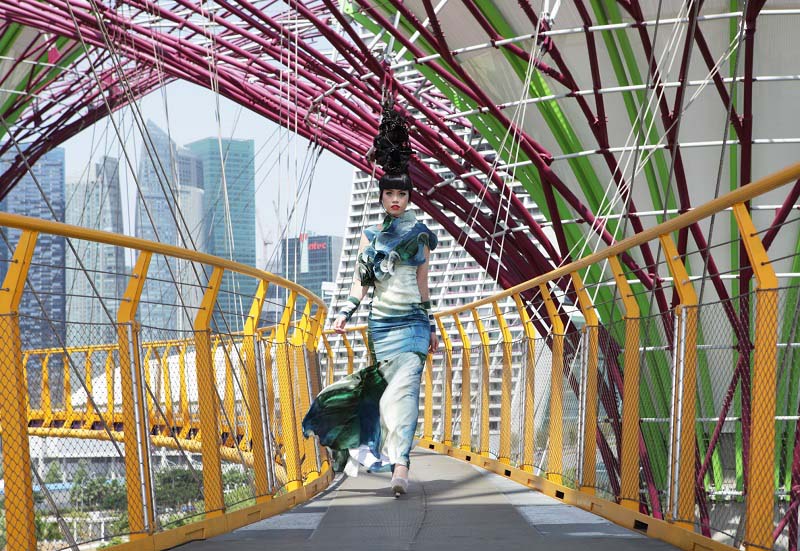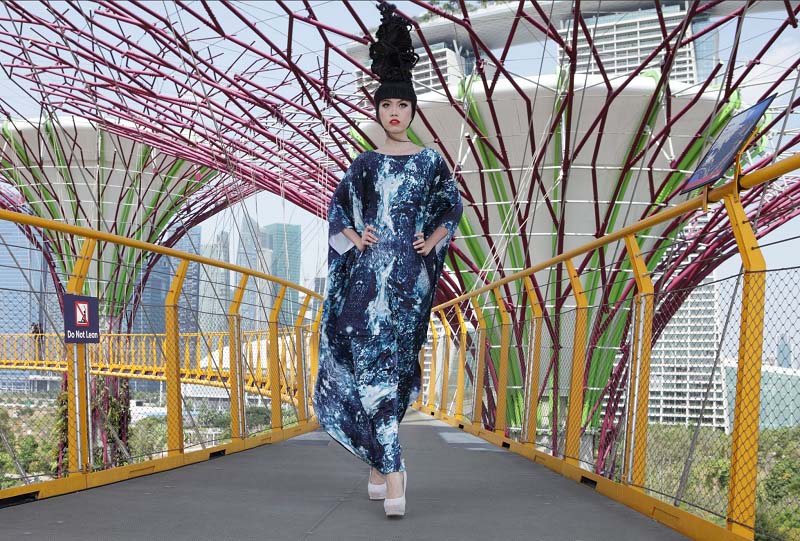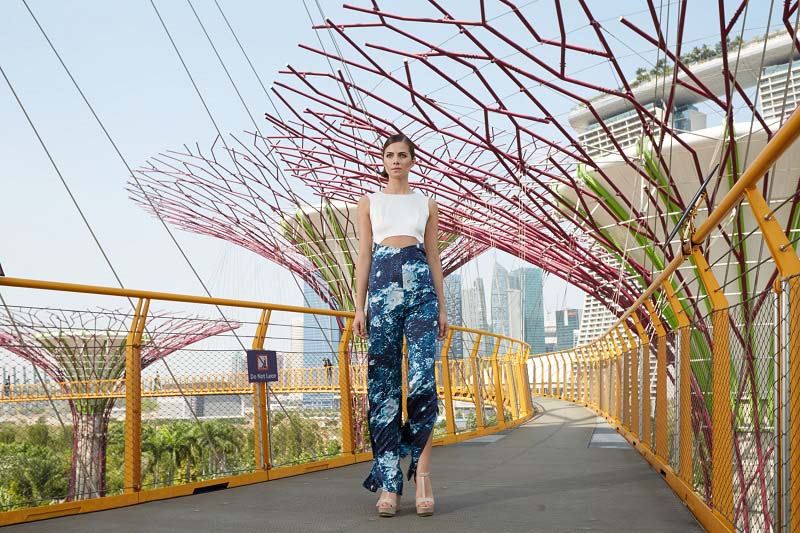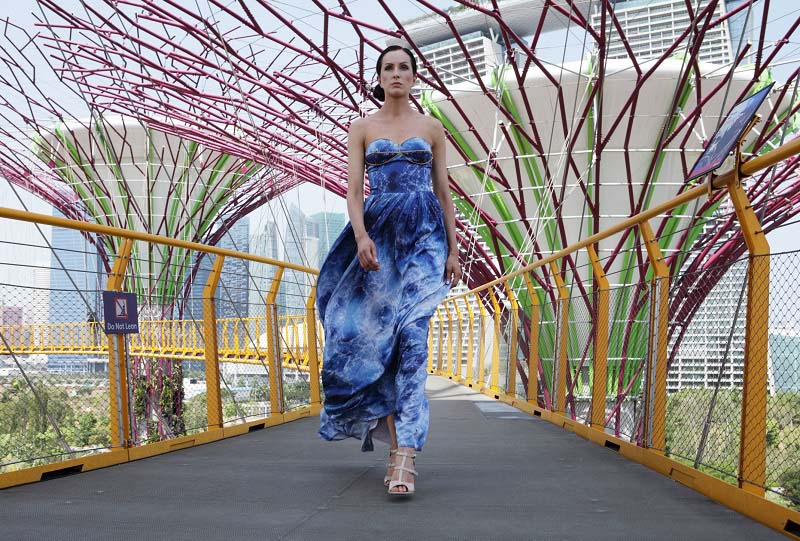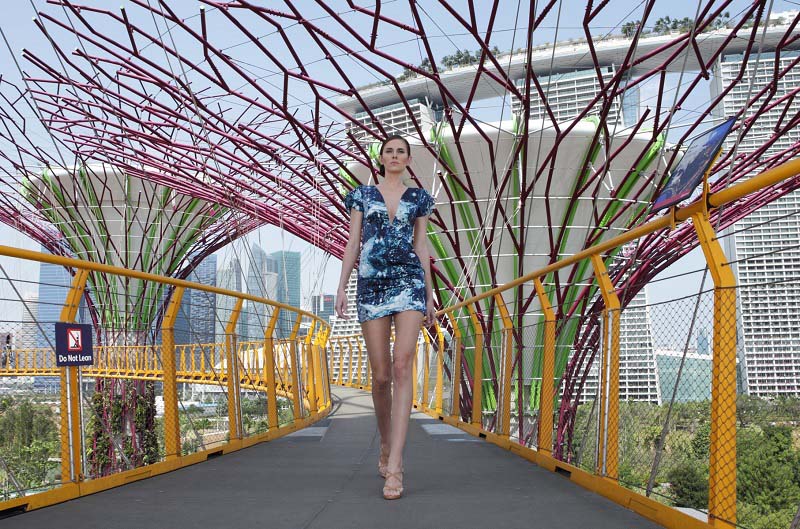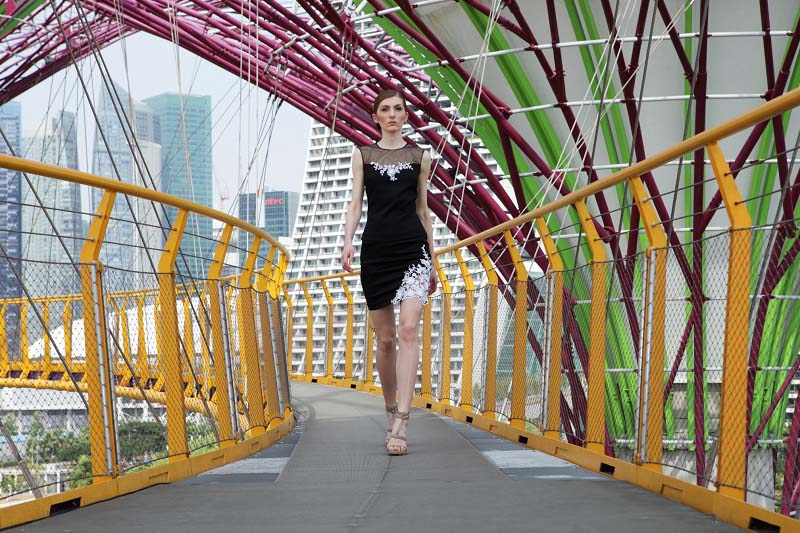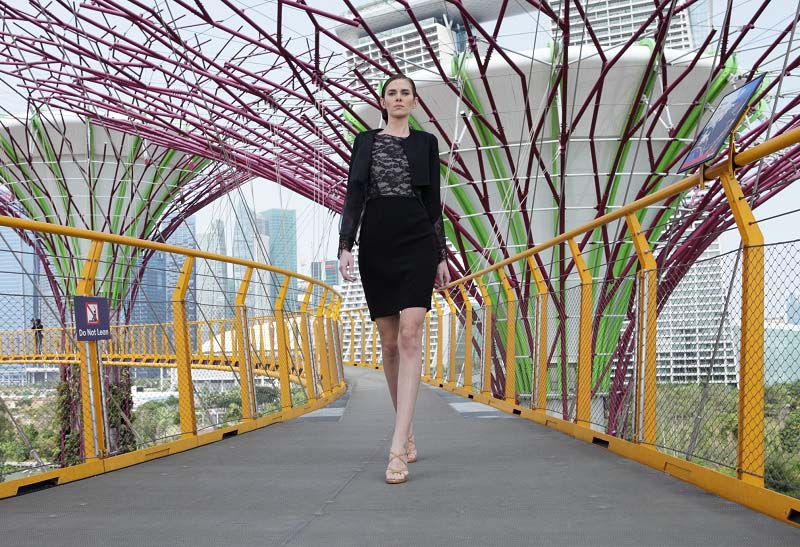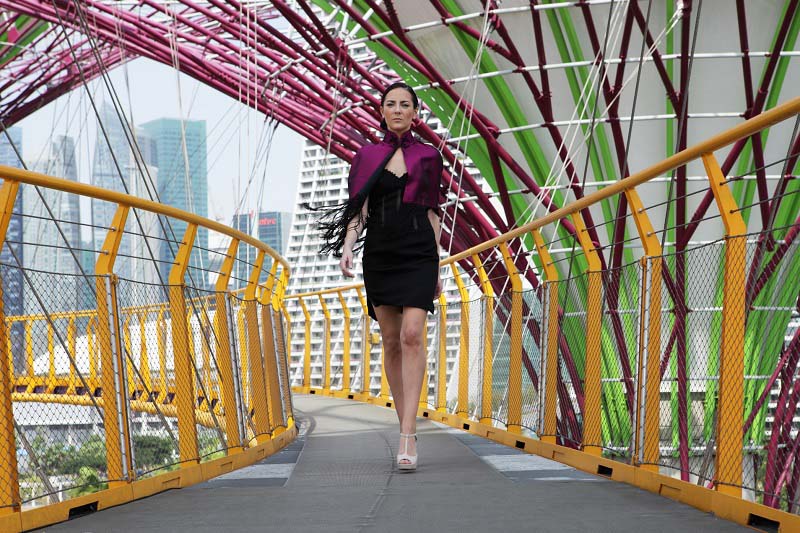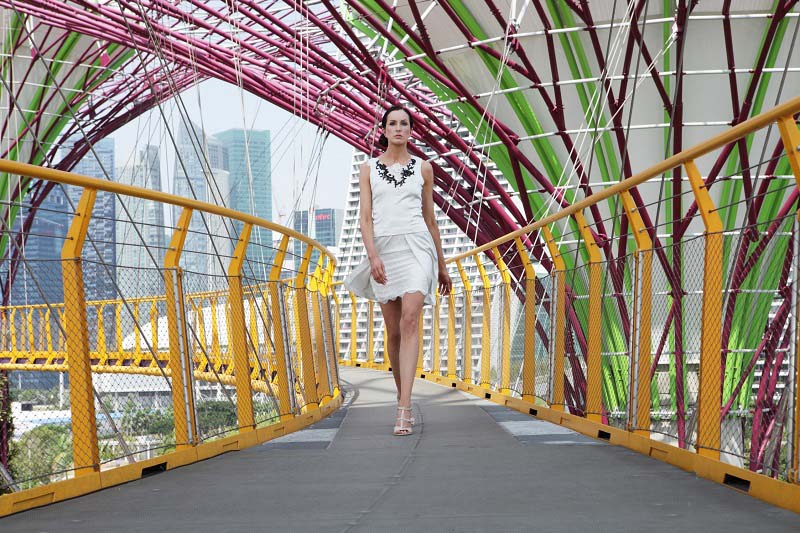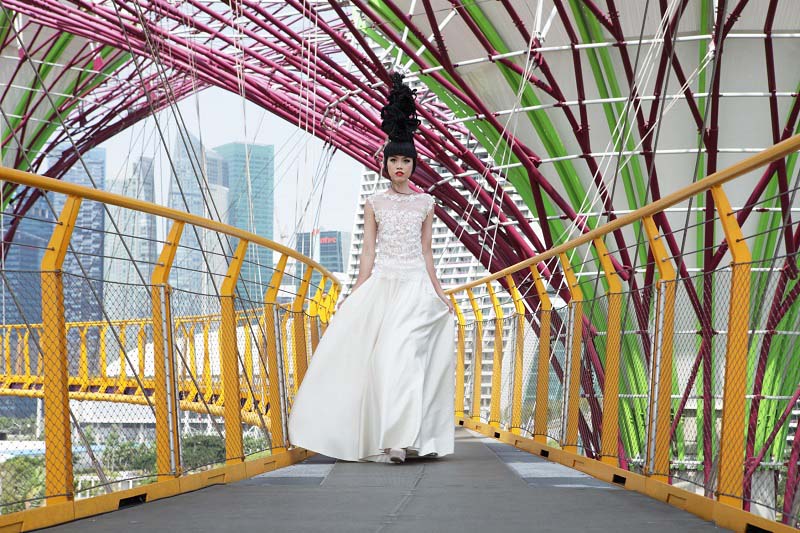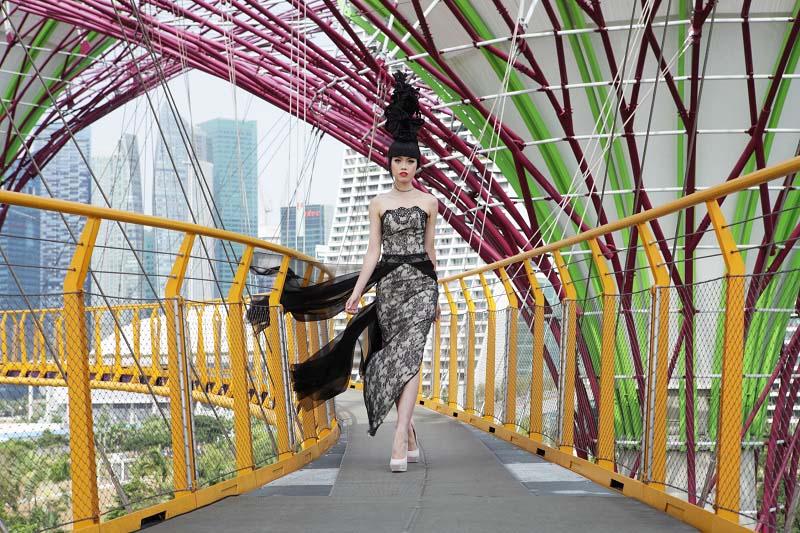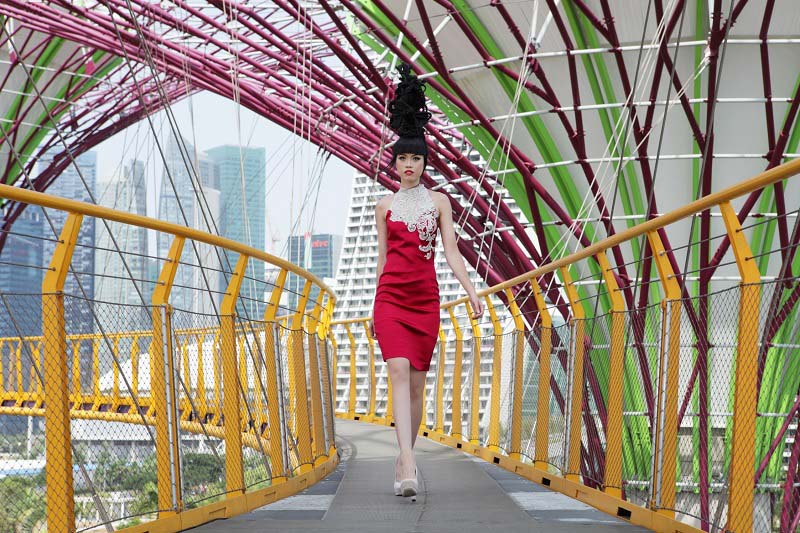 Sarakara