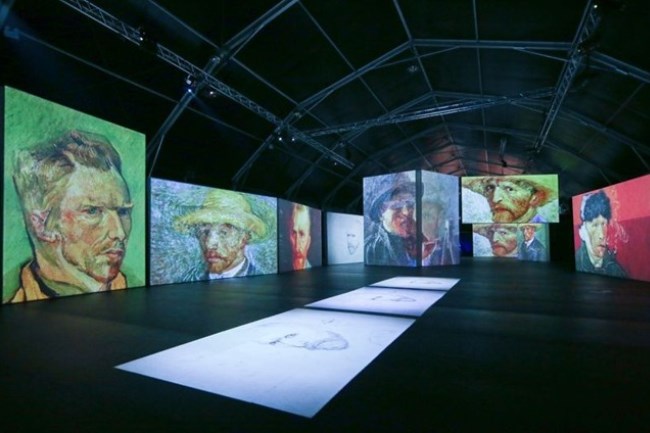 Hublot has partnered with 'Van Gogh Alive' – a phenomenal exhibition, presented by Grande Exhibition. The Cybernetic Art Exhibition is inspired by works and the life of Vincent Van Gogh. It showcases classics in a timeline and reproduces art with space, interpreting 'Hublot Loves Art' in the best possible way. This partnership represents another significant milestone of Hublot's adventure in the world of art. After its tour around the US, Italy, Russia and Israel, the exhibition has now taken residence at the New World TaipingLake Park in Shanghai. 'Van Gogh Alive' features SENSORY4 (multimedia cybernetic technology with 40 HD projectors), multichannel video, and a cinema-worthy surround sound system. It presents an unexpected interactive experience, which challenges conventional ways of appreciating art and fuses traditional art with modern audio-visual technology.
"We are honored to partner with 'Van Gogh Alive'. This has given us a precious opportunity to reproduce timeless classics with innovation and witness the homonymous coexistence of traditional and modern elements. This partnership is the perfect demonstration of fusion. It blesses 'Hublot Loves Art' with brand-new life with brilliance that the world has never seen." says Loic Biver, Hublot's General Manager of Greater China.
Vincent Van Gogh's works, including The Starry Night, Sunflowers, Portrait of Van Gogh and Wheatfield with Crows, to name but a few, has deeply influenced the art world throughout the 20th century. 'Van Gogh Alive' showcases these masterpieces in a timeline fused with classical music. Immersed in the space, visitors will see the artist's classic paintings manifested via modern technology.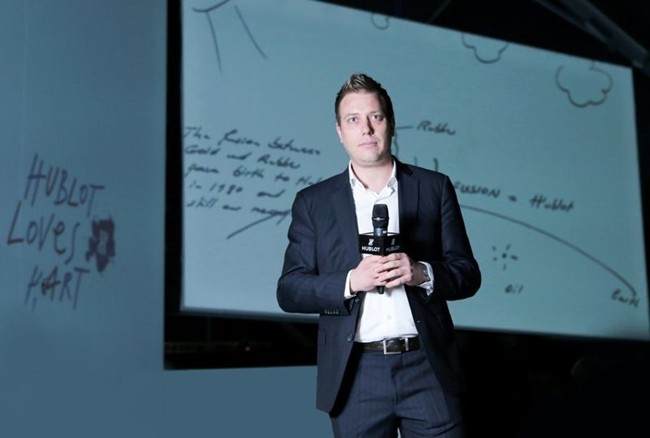 Loic Biver, Hublot's General Manager of Greater China