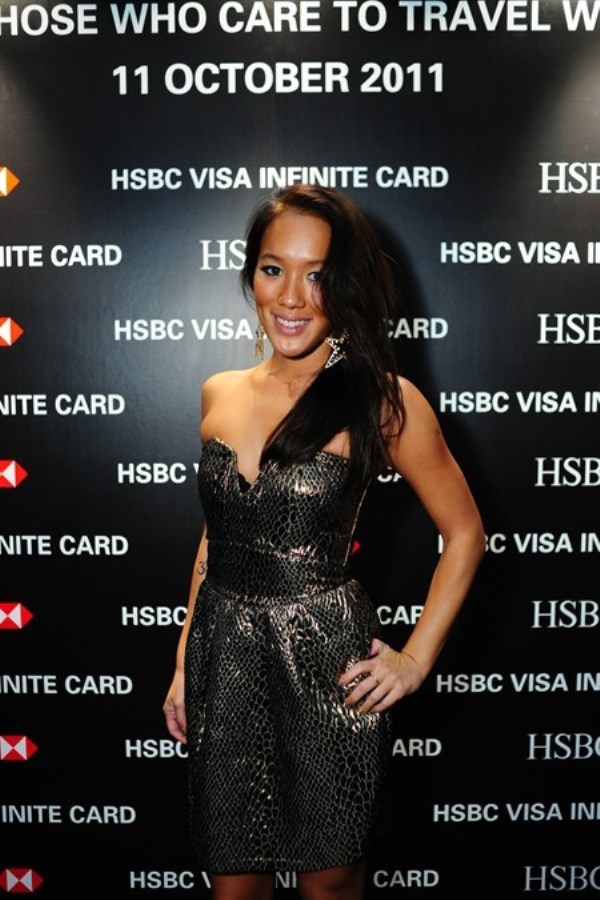 Aimed at the most affluent and discerning of jet-setters, the HSBC Visa Infinite was launched in Singapore at an exclusive party at the swanky Avalon.
At the launch event, Harmander Mahal, HSBC's Head of Wealth Management and Consumer Assets and Paul Arrowsmith, Head of HSBC Retail Banking and Wealth Management, were on hand to give the lowdown on the slew of perks that come with this by-invite only sliver of plastic.
For starters, getting to the airport itself will be a breeze, with the Infinite's unlimited, complimentary one-way limousine transfer to your terminal. Cardholders will also gain unlimited access to the JetQuay Terminal, where you'll enjoy personalised check-in services and a buggy to ferry them to the main airport.
In addition, both the Main as well as the Supplementary cardholder can access over 600 VIP airport lounges worldwide. For a seamless traveling experience, cardholders will also enjoy expedited immigration clearance at 40 airports in major cities such as Bangkok, Beijing, Jakarta, Kuala Lumpur, Seoul, Taipei and Tokyo.
For the record, the minimum annual income required for the Visa Infinite's by-invitation only membership is S$250,000. A programme fee applies for the Main 3 card while all supplementary cards are free. Scroll down for a gander at some of Singapore's wealthiest travelers.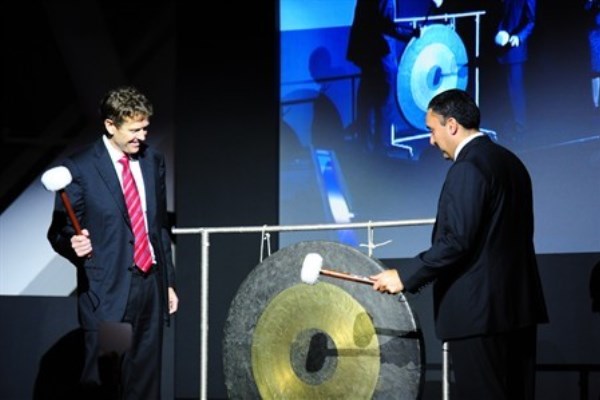 Paul Arrowsmith and Harmander Mahal kickstarting the evening with the auspicious sounding of a gong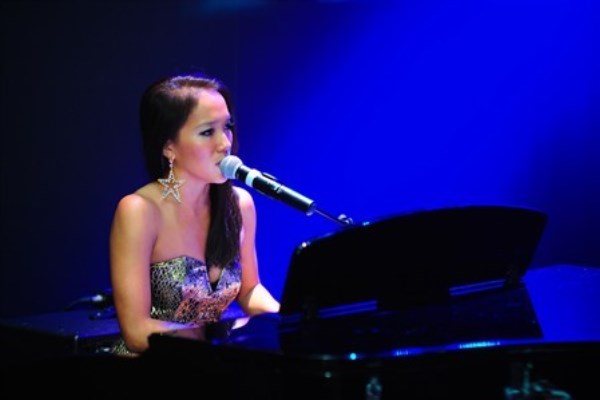 Highlights of the night included a soulful performance by local jazz siren, Alicia Pan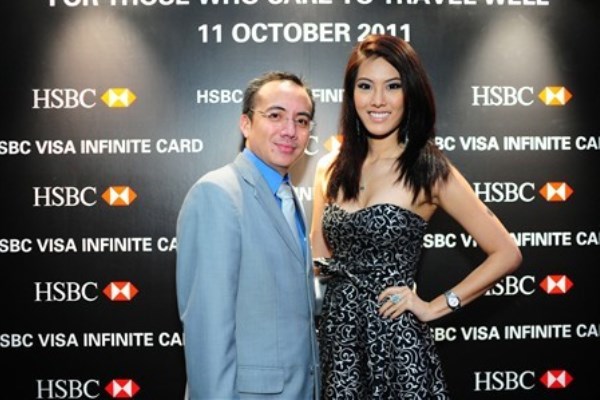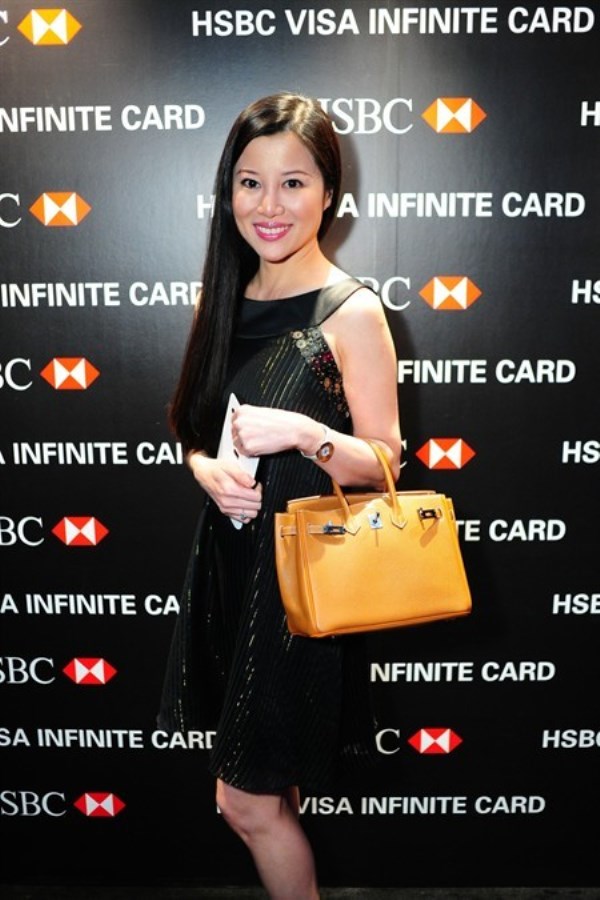 Chee Suling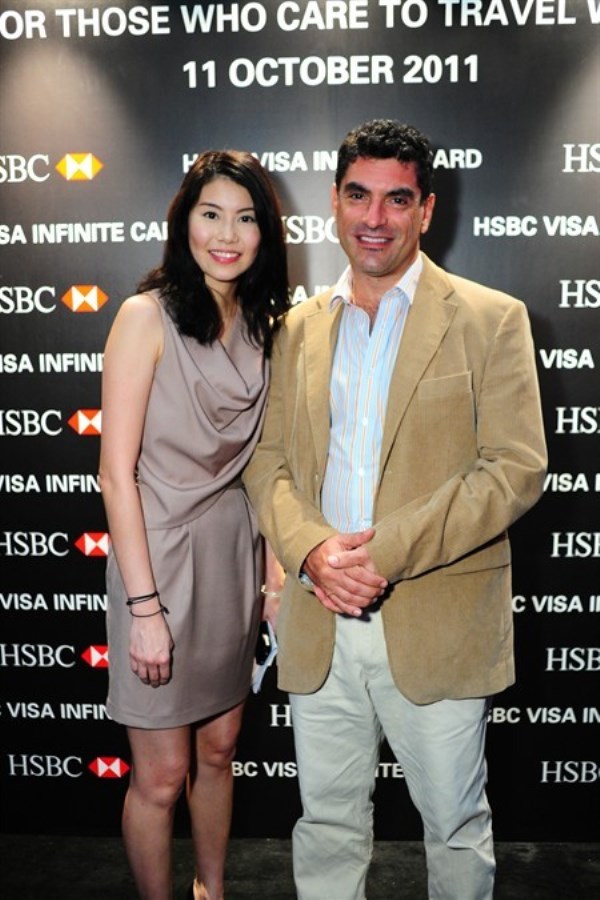 Chelsin Teo, Rahn Wood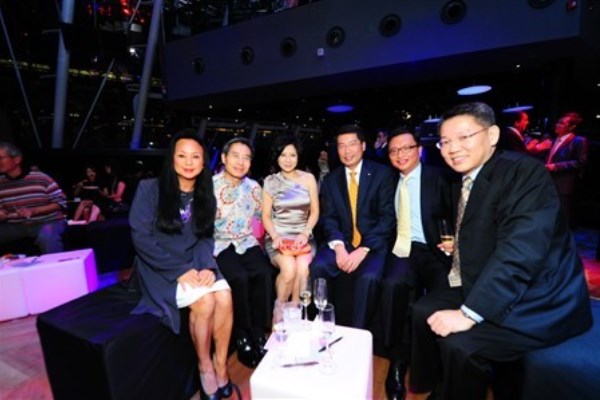 (L-R) Claire Chiang, Davy Lau, Grace Lau, Willie Tham and guests
Linda Soo Tan and Tan Bock Seng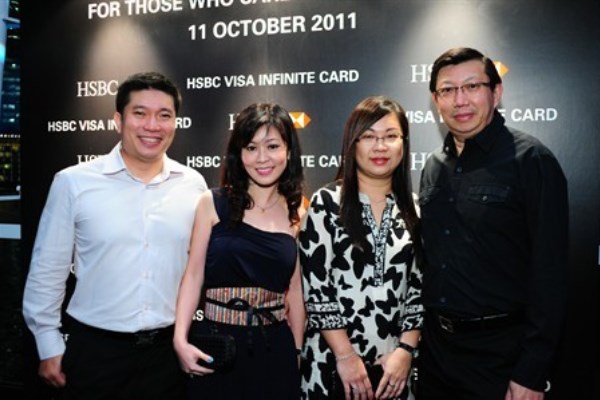 Stephen Tan, Florence Neo, Mr and Mrs Joseph Koh