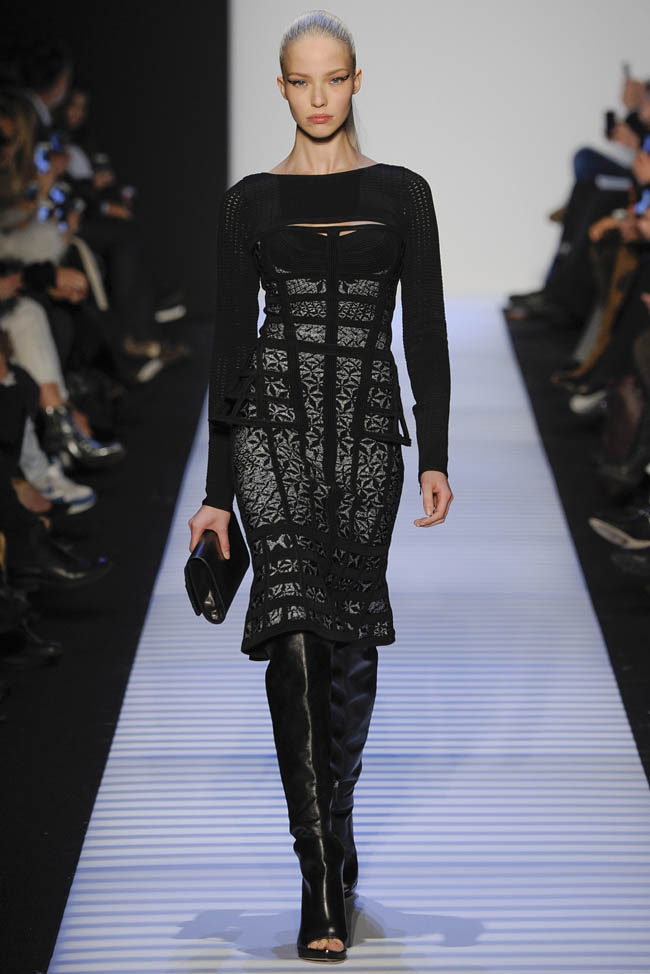 Sexy vixen's in this deliriously fierce & feminine Herve Leger by Max Azria collection pranced down the runway in bandaged cat suits, cage-corset belts, car wash hems, and crop tops with matching pencil skirts.
There were playful pops of orange and yellow, but overall the show embraced a dark edge with it's neutral, gold and black palette. Breathtaking mini's made out of nature-inspired textures of 3D jacquard's and pixelated metal beading, seduced with plenty of bondage like buckles, cut outs, and shimmer, accentuating the assets of the perfect bond bombshell.
 Diffusing the line between fantasy and reality through an advance in technology, Herve Leger creates a lustful concoction of futuristic femme fatal ensembles made for the fearless and confident woman.
Check Out More From New York Fashion Week Here.