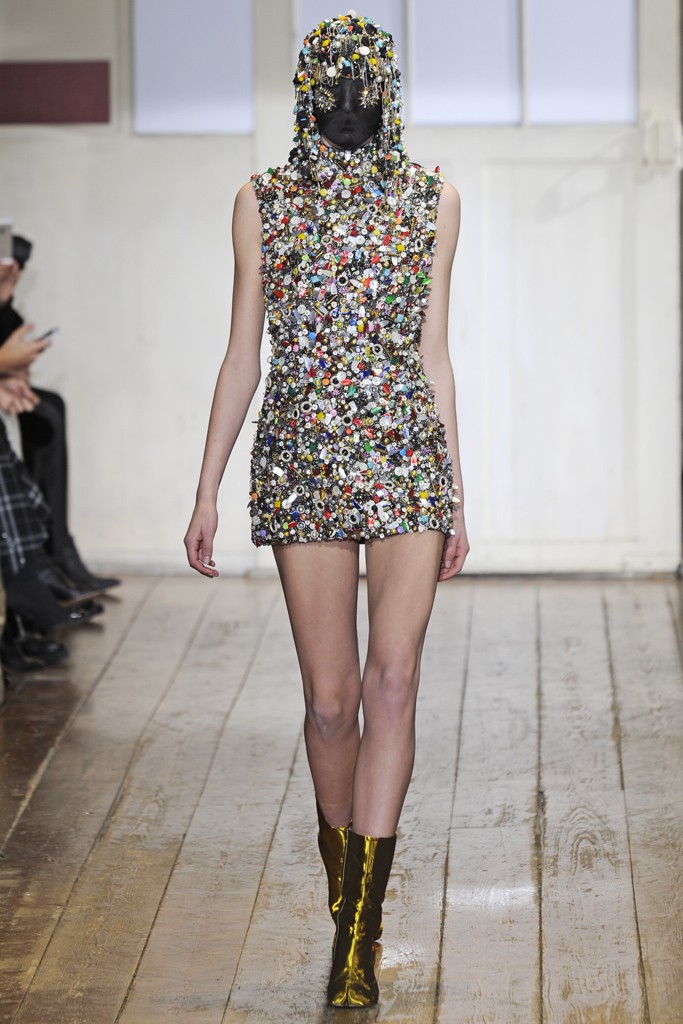 In Haute Couture Spring Summer 2014, Maison Martin Margiela presented a series of wearable art pieces, amusingly eccentric yet relatable. Now this statement might seem rather predictable for any avant-garde addict, but there is a reason to believe that something new is offered from this haus.
There might even be a challenge set forth to envision homage to Art over fashion. The design house was tapping references from the integral fabric of the Art scene, capturing snippets through the veiled, embroidered fashion eyes. That's why; the show endearingly reflects an imitation of life somewhat, through an alchemist of textiles – transmuting archival material to gold.
Maison Martin Margiela's "Artisanal" collection profoundly touches the core of humanity, as a manifestation of an Ndebele fertility doll. A keystone to the primordial urges of survival, the tribe of masked girls had broken their long silence through tapestries of Gauguin, Mariano Fortuny and the unmistakable Sailor Jerry tattoos. As such Maison Martin Margiela wields power over the masses, as we gaze at the bizarrely alluring creatures in this contained fetishist dimension. Now this is what I call Artpop, Lady Gaga.