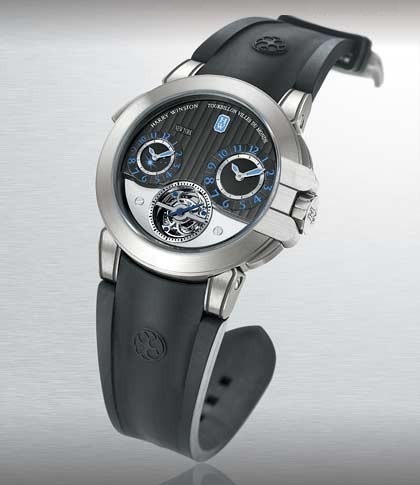 Renowned jeweler Harry Winston's transformation into a haute horlogerie force – as Harry Winston Timepieces – continues with the next phase of the Z series. Rather more subdued than the Opus line, the Z series is Harry Winston's entry in the sports watch category.
This particular version of the Z5 has the trademark tourbillon and two time zones displayed on two subdials.
A jumping display in French above the smaller second time zone display lists 24 cities in 24 time zones, the traditional measure of world time watches. The particularly clever measure here is that the watchmakers have enabled the setting of time and city via a single crown.
No less clever is the double moon phase display in the Lady Z, seen here both with numerals on the dial and in a special boutique-only edition without numerals.
Unlike any other moon phase we are aware of, this one displays the phases of the dark side of the moon. Effectively, the dark side waxes while the bright side wanes, and vice versa.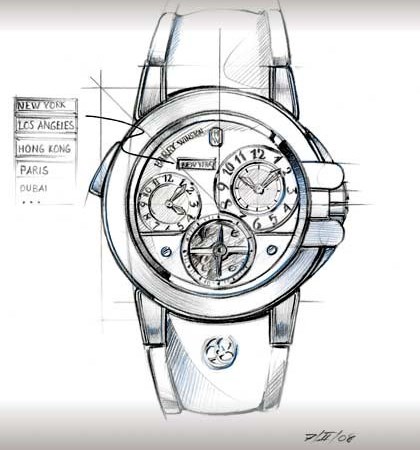 (Source: Watch Tribune)