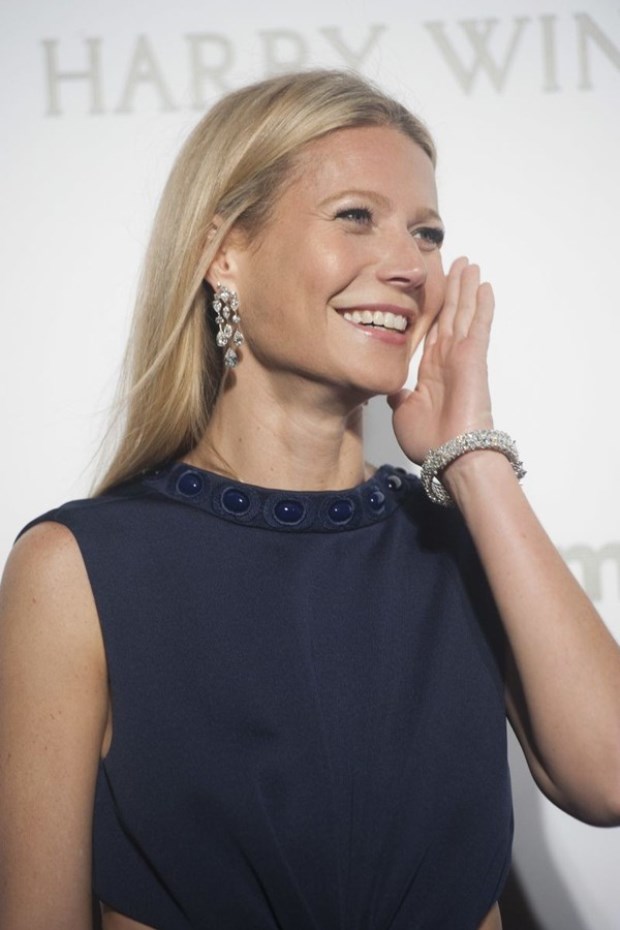 Gwyneth Paltrow wearing 113 carats of Harry Winston diamonds
Harry Winston served as a presenting sponsor for AmFAR's inaugural Hong Kong Gala, that was held on March 14. In addition to serving as one of the night's presenting sponsors, Harry Winston's exquisite jewels and creations were worn by the international stars in film and fashion. Some of the big names who graced the event decked out in exquisite creation by Harry Winston included: Gwyneth Paltrow, Kate Moss, Michelle Yeoh, Naomi Campbell, Pansy Ho and Claudine Ying.
The inaugural amfAR Hong Kong Gala, was a fundraising event held to benefit the organization's research programs and platforms for raising awareness of HIV/AIDS. Harry Winston is the first company to serve as the presenting sponsor for amfAR's 27 gala events over the next three years, and is the leading supporter of amfAR's research initiative, Countdown to a Cure. During the cocktail portion of the evening, Harry Winston unveiled its new high jewelry collection, Secrets by Harry Winston. The collection presents a series of new designs that explore Mr. Winston's own hidden identity, while demonstrating the Maison's commitment to his pioneering vision in craftsmanship and design.
"We are honored to serve as a presenting sponsor for amfAR's first fundraising gala in Hong Kong…Through Harry Winston's three year partnership, it is our hope that amfAR will be able to continue its leadership in the search for a cure for HIV/AIDS, and to further educate and raise awareness about this global epidemic that affects millions of people worldwide." said Nayla Hayek, CEO of Harry Winston.
Harry Winston also auctioned off a Forget-Me-Not Diamond Necklace, modeled by Gwyneth Paltrow, and presented the night's Humanitarian Leadership Award recipient, Michelle Yeoh, with a Harry Winston Midnight Monochrome Timepiece, for her outstanding contributions to raise awareness of HIV/AIDS.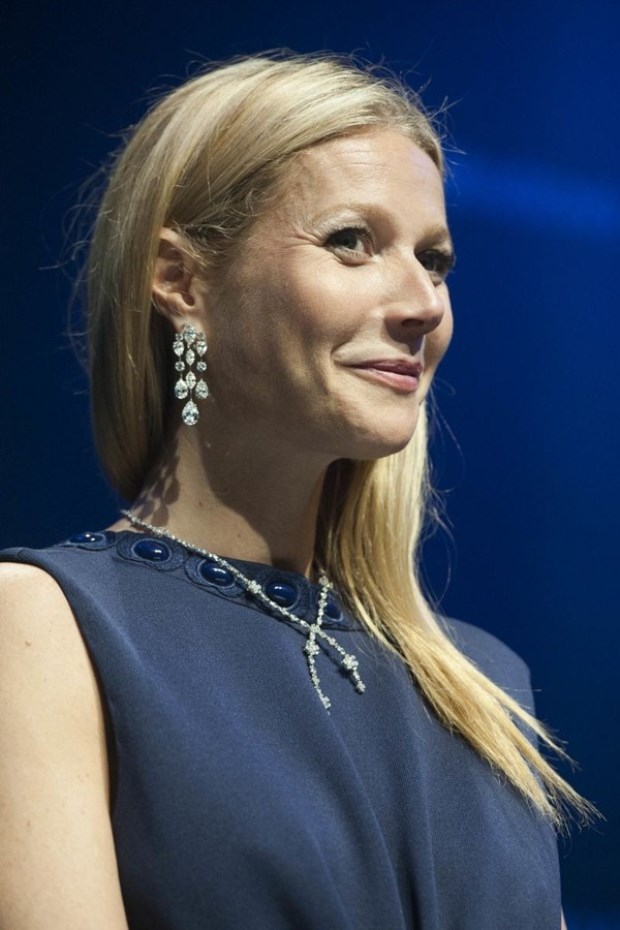 Gwyneth Paltrow wearing the Forget-Me-Not Diamond Necklace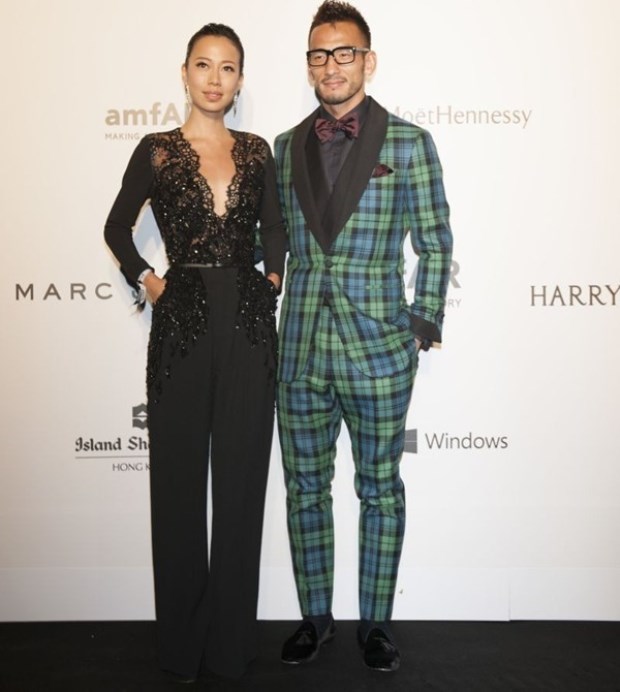 Claudine Ying wearing Reflection Diamond Earrings and a Traffic Diamond Ring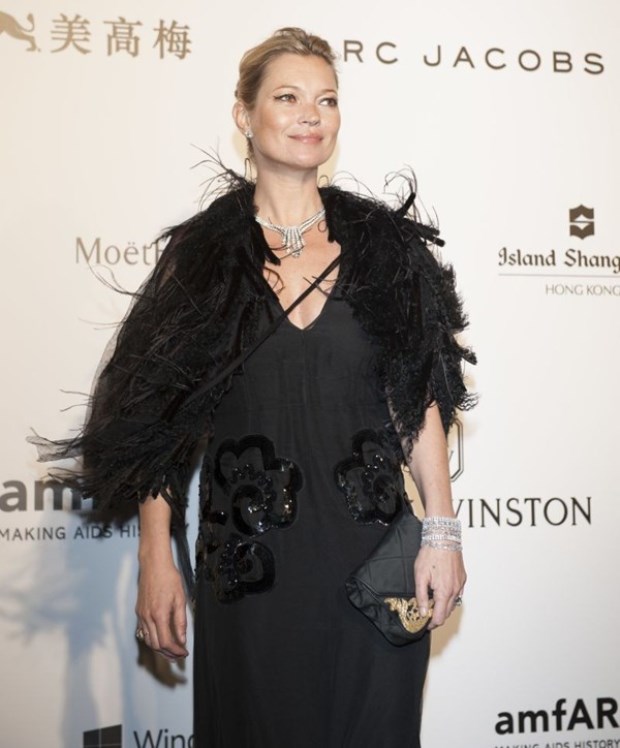 Kate Moss wearing a Splash Diamond Necklace with Diamond Drop, a Secret Combination Diamond Bracelet and Diamond Earstuds
Michelle Yeoh wearing Secret Cluster Diamond Earrings with Emerald Drops and a Cushion Cut Diamond Ring on a pave diamond band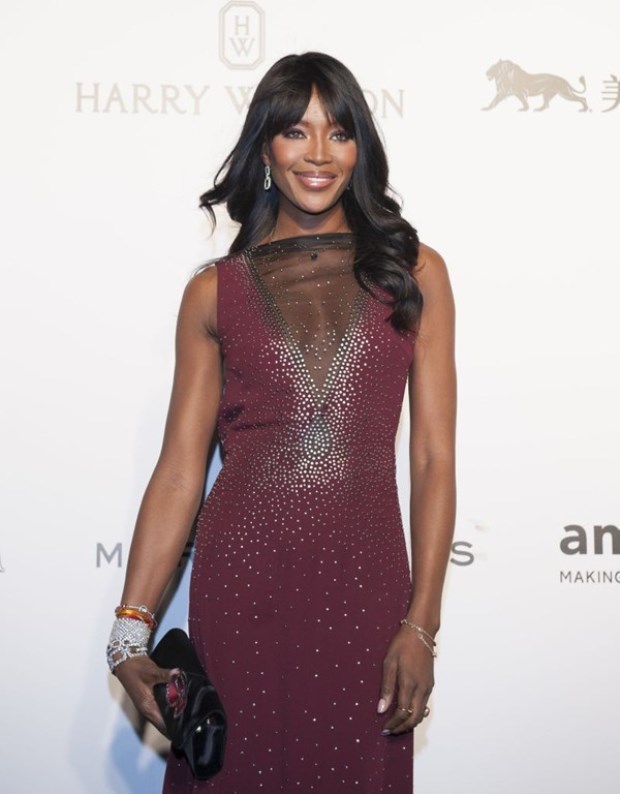 Naomi Campbell wearing a Carpet Diamond Bracelet, Diamond Link Earrings and two Diamond Link Bracelets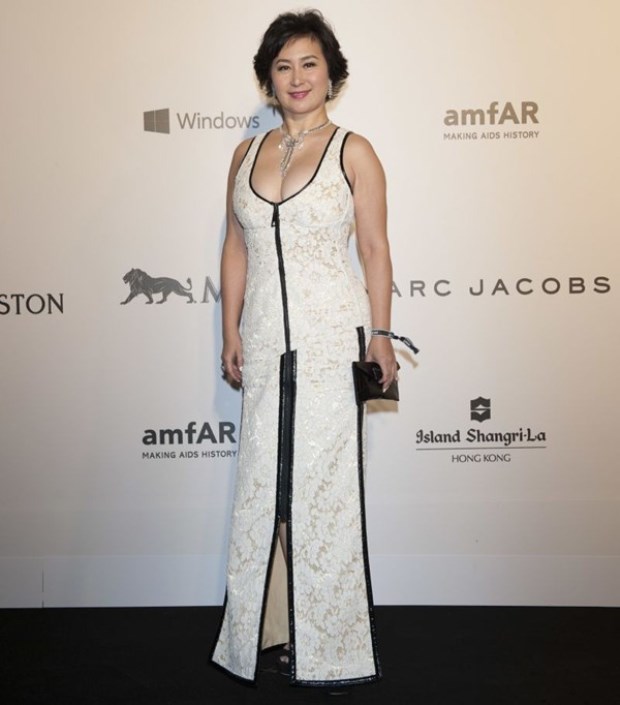 Pansy Ho wearing a Caftan Double Row Diamond Necklace, Shinde Diamond Chandelier Earrings, and a Pear-Shape Diamond Ring