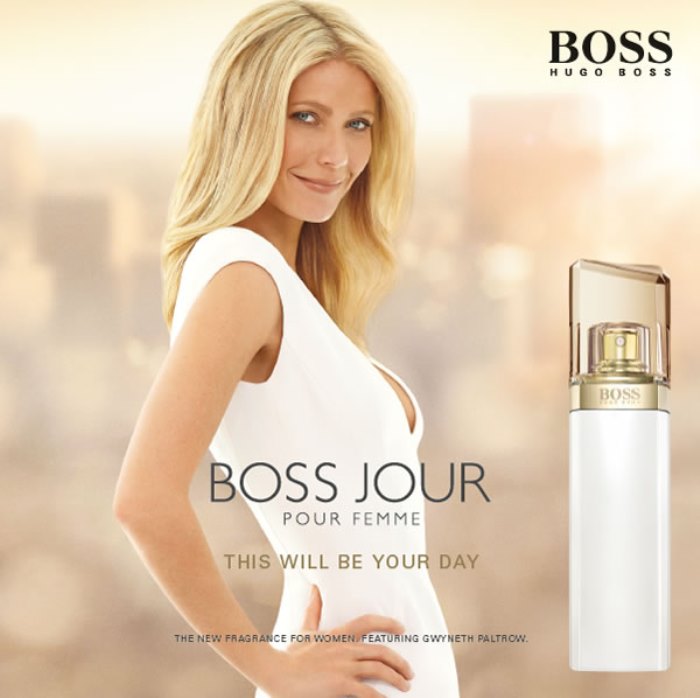 Last notably seen in a Antonio Berardi  dress that resulted in us seeing wayyy too much of her, Gwyneth Paltrow has (thankfully) bounced back into our good books with her usual classy image as the new face of Boss Jour pour Femme.
Rumoured to have snagged a whopping US$2m for this gig, Gwyneth now fronts the campaign for the newest fragrance from Hugo boss, created to reflect three female facets – inspiration, composure and elegance – brought together in what has been described as a "beautiful blend of white florals with vibrant citrus".
Launched on 15 August at ION Sky, which holds similar qualities as the fragrance "inspired by light", the location was decked out in an exhibition style with facets of Gwyneth everywhere – her fashion, her photos and even her dressing table.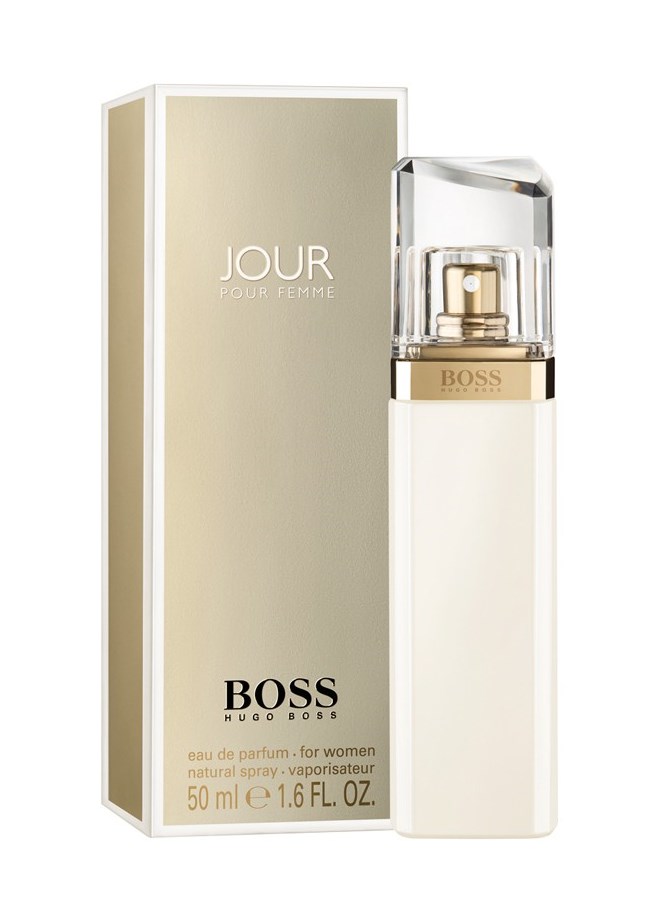 The three facets reflected by the new fragrance:
The Light Facet
"The succulent citrus freshness of grapefruit flower and lime emulates the vibrancy of the first rays of light, radiating a positive sense of anticipation."
The Inspiring Facet
"An exquisite bouquet of white flowers, with freesia and lily of the valley, lies within the heart of this fragrance, to celebrate femininity and the beautiful variety in every woman's life. The addition of honeysuckle, known for needing bright lights for its flowering tips, represents the Boss woman reaching to pursue all the possibilities the day may bring."
The Composed Facet
"A richer, muskier finish – with earthy notes of white birch and creamy amber – ensures a feeling of softness and mirrors the unique feminine strength and ability to always approach the day and its possibilities with elegant composure."
The Flacon
"Slim, sleek, and beautifully structured, the elegant and sophisticated Boss Jour Pour Femme flacon has been designed to perfectly reflect the perfume. Stylish and light, the bottle is finished off with an elegant crystal cap that brilliantly reflects the light, in turn creating an effect reminiscent of the first light of day. Like every modern woman's "signature" piece of jewellery or accessory – an item that instantly identifies that look as "hers" – a golden band adorns the flacon, an elegant golden halo that has the power to become truly captivating as it catches the light."
The range consists of Boss Jour Pour Femme Eau De Parfum, Boss Jour Pour Femme Shower Gel, and Boss Jour Pour Femme Body Lotion.
 More Images from the launch event below.