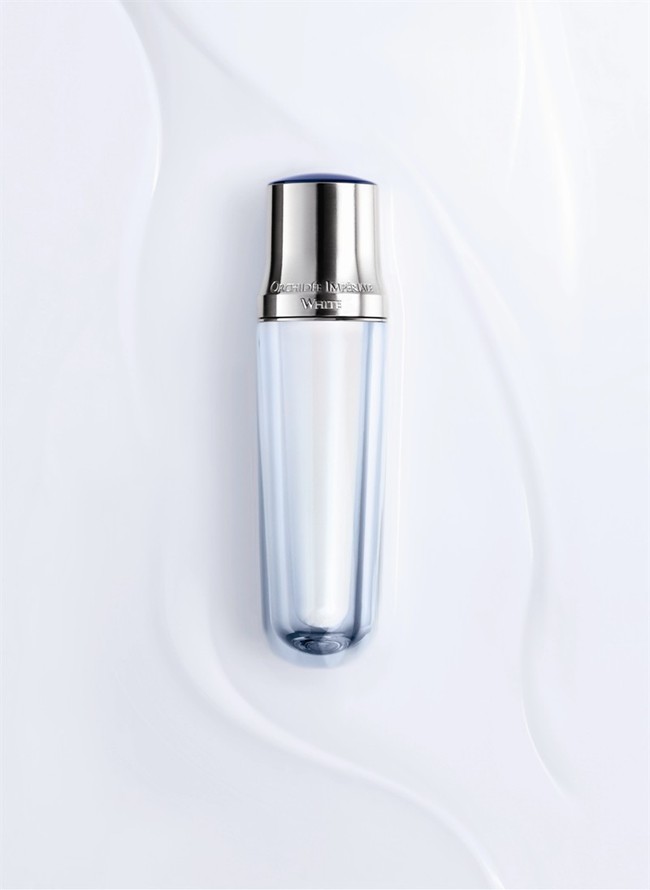 Guerlain's latest serum in its regal Orchidee Imperiale line is a sublime, featherweight serum that does triple duty: it soothes, whitens and prevents premature aging of your skin.
Encased in a sensuous, elegant flacon, the serum is the result of joint research between the Guerlain R&D team and Professor T. Tadokoro, Director of the Dermatology Department at the Osaka University. The star ingredients, a highly concentrated dose of White Orchid extract and the New-Generation IOME, combine to offer calming and age-defying benefits, for superior luminosity and soothing performance.
Here's a brief description of how the serum works. According to Guerlain, the White Orchid extract acts ahead of key pigmentation processes to slow their momentum, combating hyperpigmentation at all stages of its development. By revving up your skin's regenerative cycle, the New-Generation IOME also helps to reduce signs of skin ageing, complementing the brightening action of the White Orchid extract.
Hydrating and non-sticky in texture, pat the serum into your face and neck before your regular skincare routine, and watch your complexion even out and gain luminosity over time. View the fascinating gathering process for the orchids required for Guerlain's Orchidee Imperiale range below, to better appreciate the painstakingly meticulous work that goes into your precious potion!