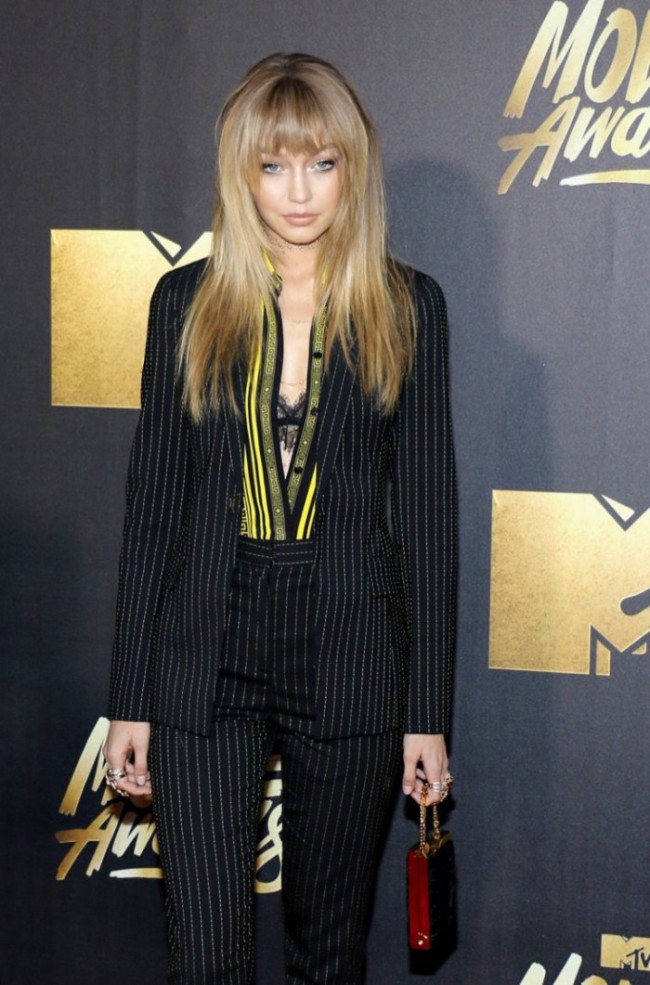 Gigi Hadid attends the 2016 MTV Movie Awards wearing a Versace pantsuit
Earlier this month, 9 April, Gigi Hadid stepped out on the red carpet at the 2016 MTV Movie Awards held in Los Angeles, California.
The blonde beauty tried on a new look with a hairstyle featuring bangs with shaggy yet straight tresses. Gigi wore a Versace printed top in yellow and striped pantsuit with fitted trousers. For her makeup, Gigi had shimmering gold eyeshadow and a frosty lip color.
(Photos: Tinseltown / Shutterstock.com)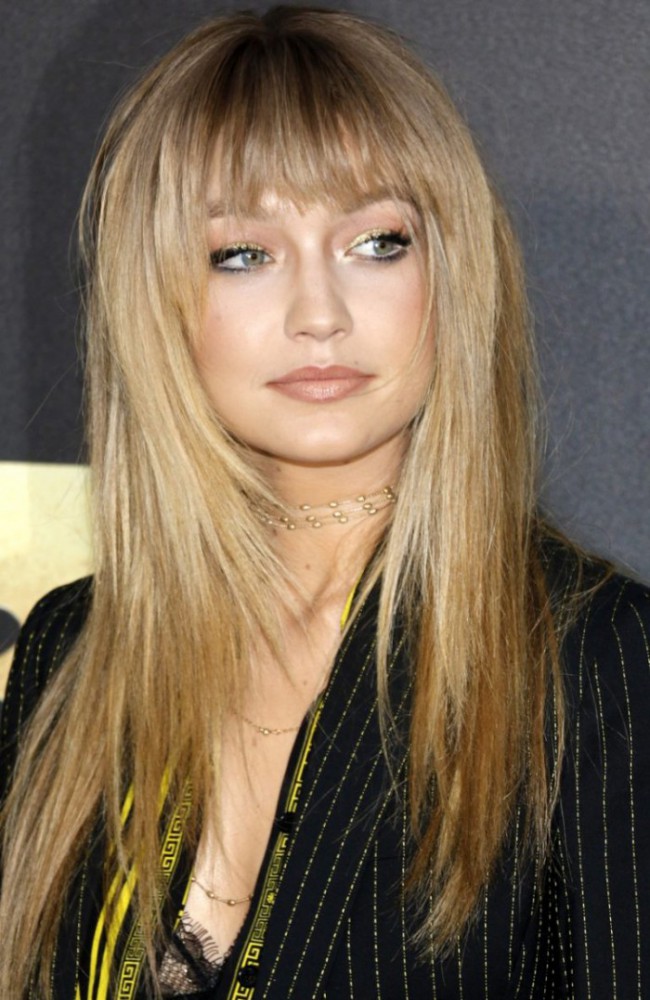 Gigi Hadid attends the 2016 MTV Movie Awards wearing a shaggy hairstyle with bangs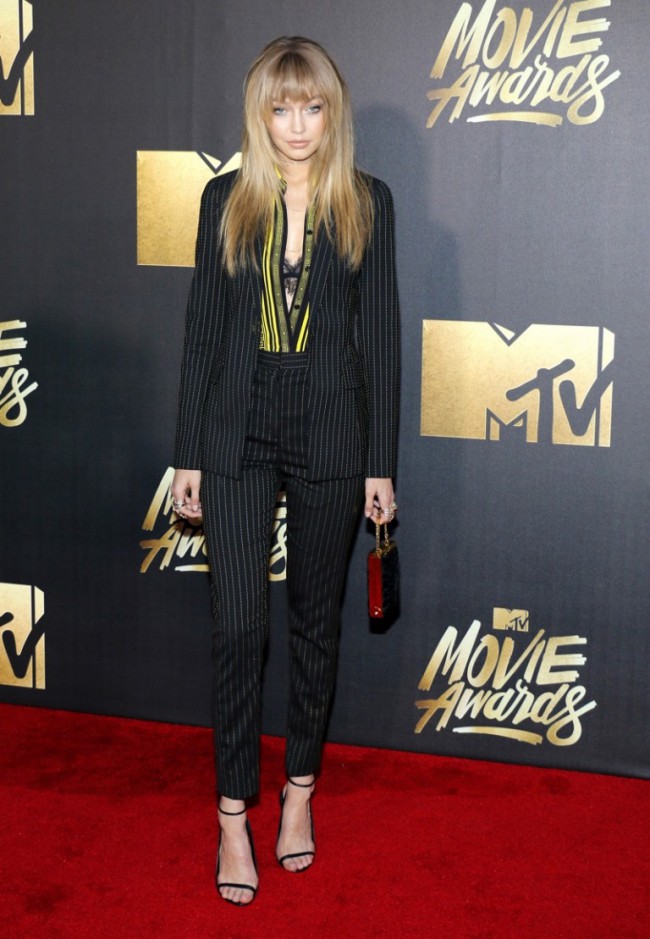 Gigi Hadid hit the red carpet at the 2016 MTV Movie Awards in a Versace top and striped pantsuit