Emilia Clarke will be trading in her dragons and handmaidens for a boy tank and some guns. The Game of Thrones actress has signed on to star in Paramount's Terminator reboot to play the part of Sarah Connor. EW confirmed the casting Friday.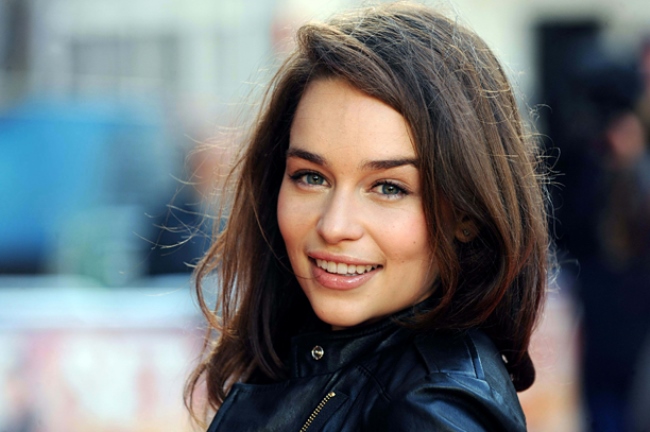 (Image Credit: Stuart Wilson/Getty Images)
Director Alan Taylor, who helmed Thor: The Dark World, had reportedly met with Short Term 12′s Brie Larson and The Wolf of Wall Street's Margot Robbie for the part as well, but Khalessi won out in the end. Deadline first reported the news.
The joint Paramount, Skydance Productions, and Annapurna Pictures project has already set a July 1, 2015 release date for the pic, co-written by Laeta Kalogridis (Shutter Island) and Patrick Lussier (Drive Angry). According to reports, Megan Ellison's Annapurna purchased the rights for over $20 million with the intention of making at least two Terminator films.
Zero Dark Thirty's Jason Clarke is in negotiations to play the part of John Connor, Sarah's son. Arnold Schwarzenegger is also expected to appear in the film, but little else is known about the project at this early date.
The role of Sarah Connor holds a firm place in pop culture history. Linda Hamilton originated the role of Sarah Connor in James Cameron's The Terminator and Terminator 2: Judgement Day, while Clarke's Game of Thrones co-star Lena Headey also portrayed the waitress-turned-warrior in Fox's Terminator: The Sarah Connor Chronicles, which aired for two seasons.