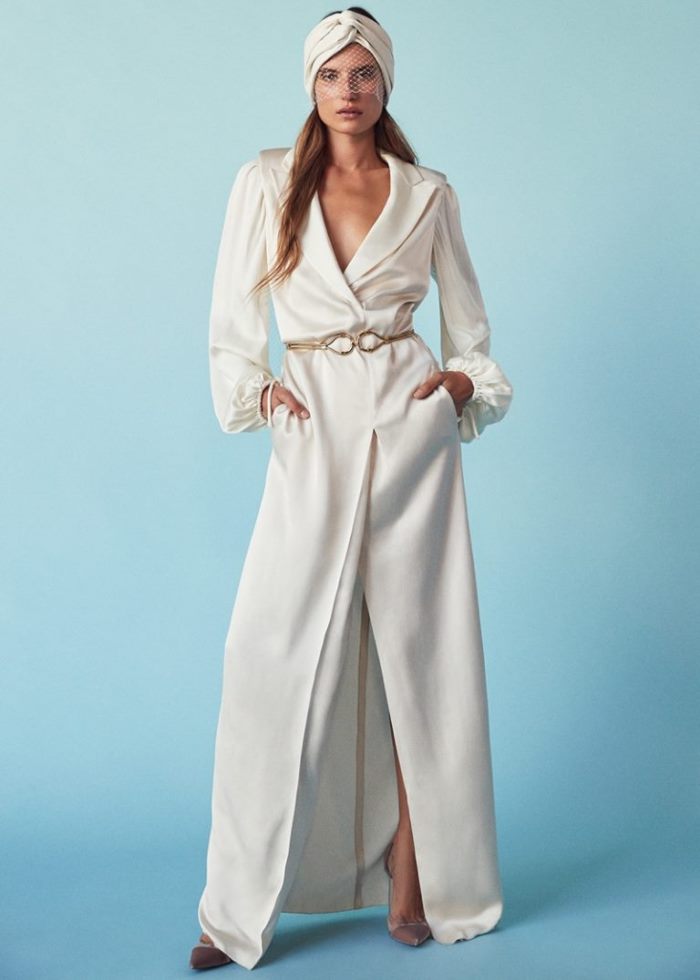 Lanvin Robe Dress, Lanvin Brass Belt, Gianvito Rossi Velvet Plexi Pumps and Rodarte Lambskin Tie West Belt (worn as hat)
Luxury fashion retailer FORWARD has recently launched a bridal shop. Featuring pieces from fashion's top brands including Alexander McQueen, Lanvin and Rodarte; these designs are for the bride who's not afraid to experiment.
From traditional white lace to smart pantsuits, these wedding looks are absolutely eye-catching. Check out more wedding looks below and shop even more bridal style at FWRD.com.
————————————————
Alexander McQueen Sara Lace Wrap Dress, Alexandre Birman Patty Heels and Oscar de la Renta Crystal & Pearl Drop Earrings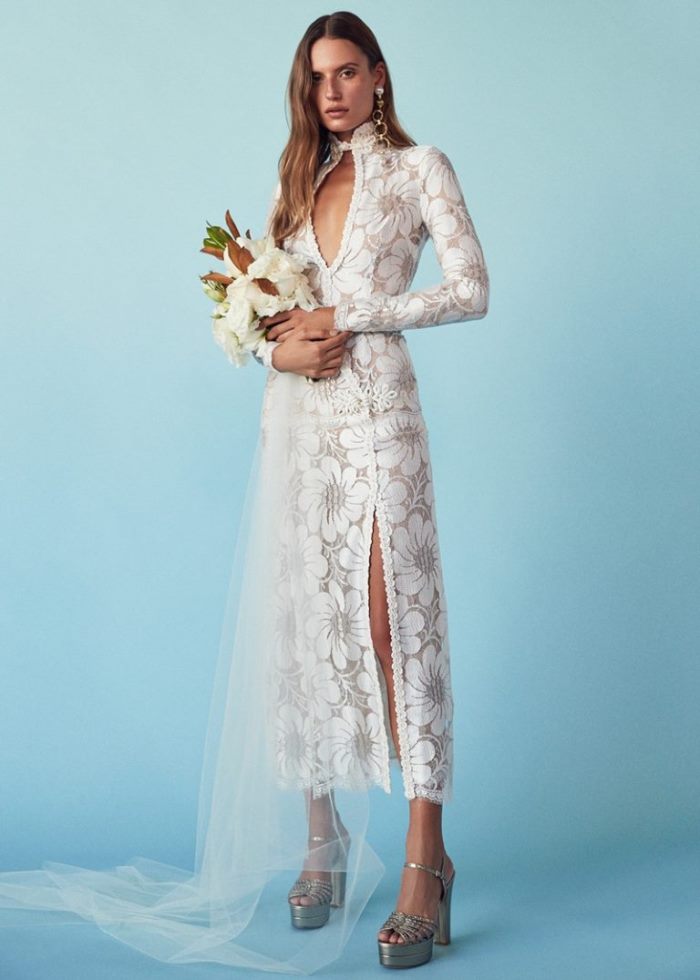 Alessandra Rich L'Amant Chantilly Embellished Lace Dress, Valentino Leather Platform Sandals and Alessandra Rich Pearl Ring Earrings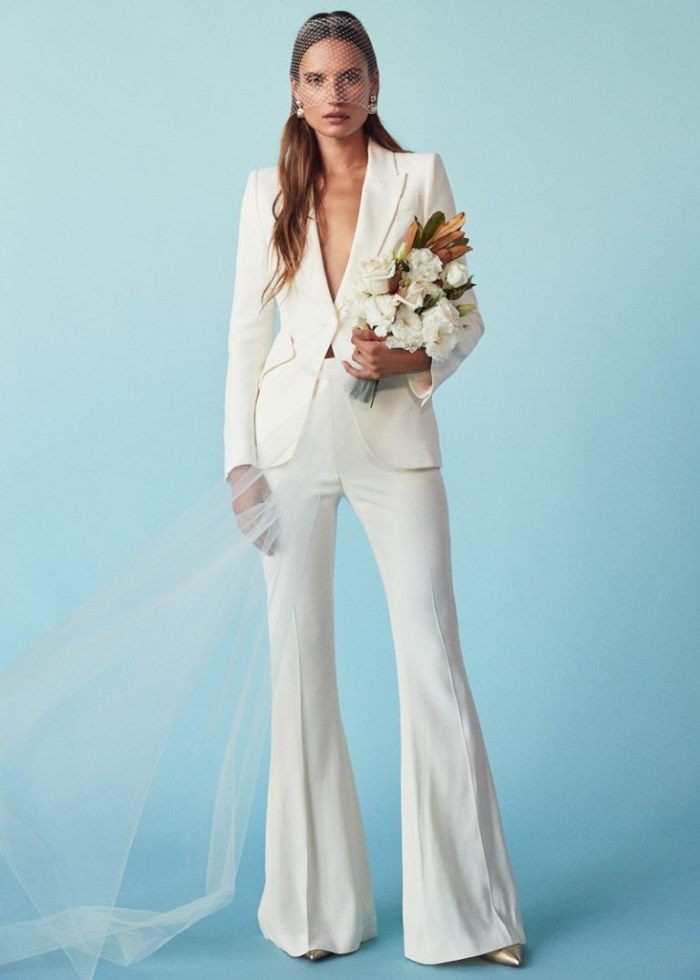 Alexander McQueen Blazer and Flared Pants; Gianvito Rossi Leather Plexi Pumps and Oscar de la Renta Pearl Earrings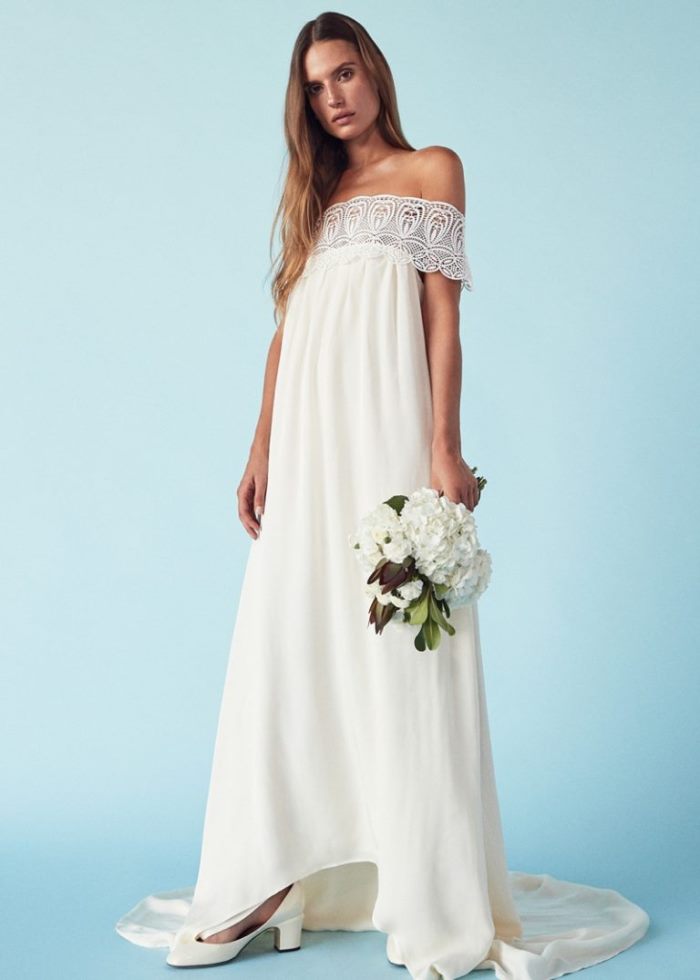 Self-Portrait Lace Detail Off Shoulder Wedding Dress, Valentino Patent Leather Tango Pumps and Balenciaga Pearl Earring
Alessandra Rich Chantilly Lace Nymph Dress, Gianvito Rossi Velvet Portofino Heels, Oscar de la Renta Wisteria Triple Tier Crystal Earrings and Oscar de la Renta Wistera Crystal Necklace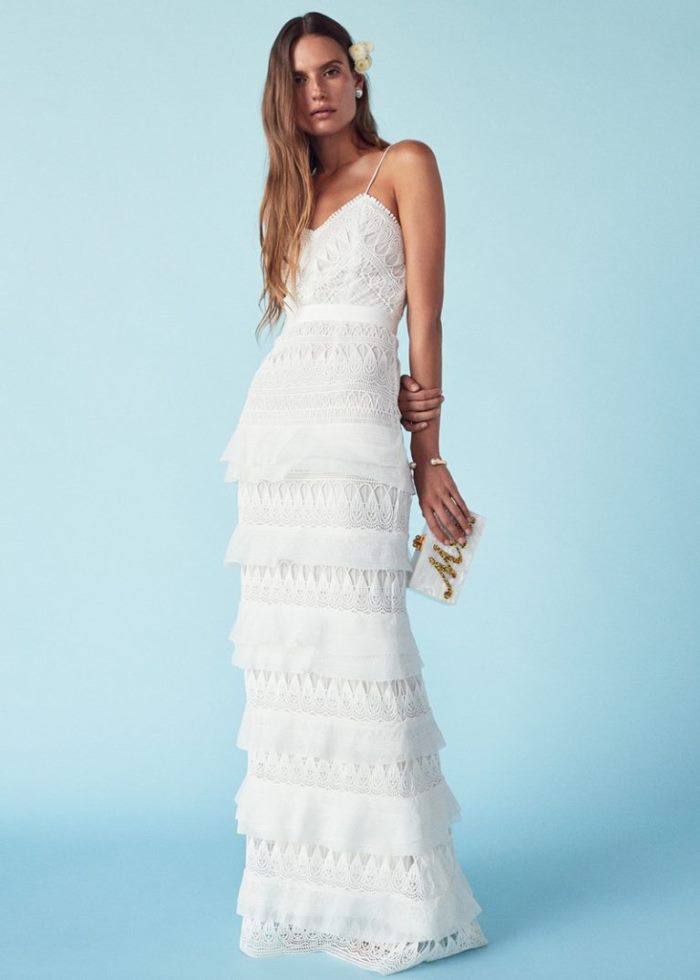 Self-Portrait Penelope Tiered Teardrop Lace Dress, Alexandre Birman Clarita Heels, Edie Parker Mrs. Clutch and Balenciaga Giant Pearl Earring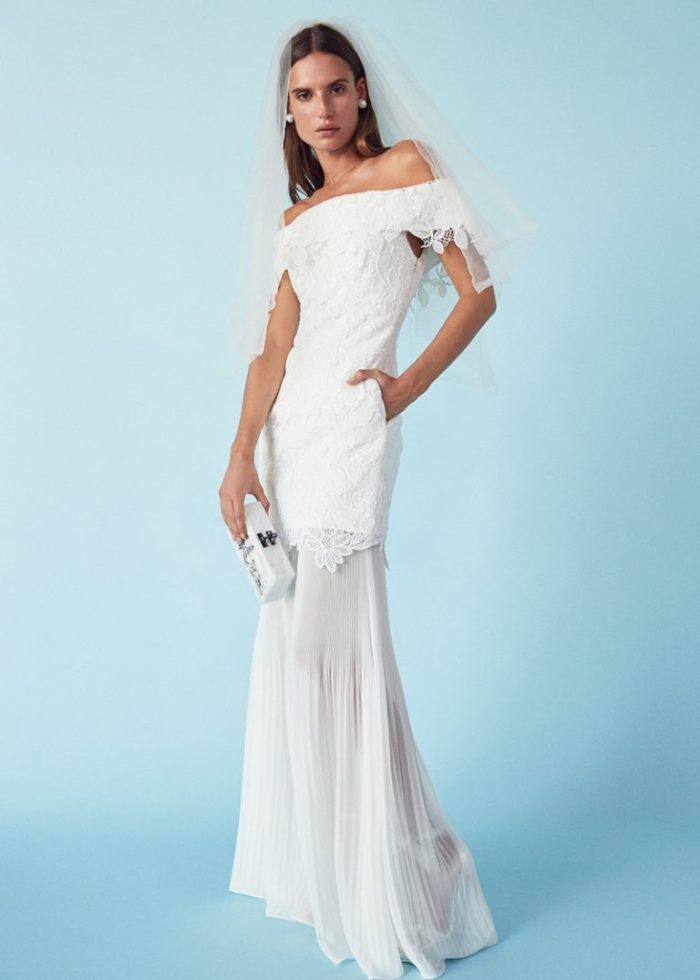 Self-Portrait Off Shoulder Bridal Dress, Alexandre Birman Clarita Heels, Edie Parker Mrs. Clutch and Balenciaga Giant Pearl Earring