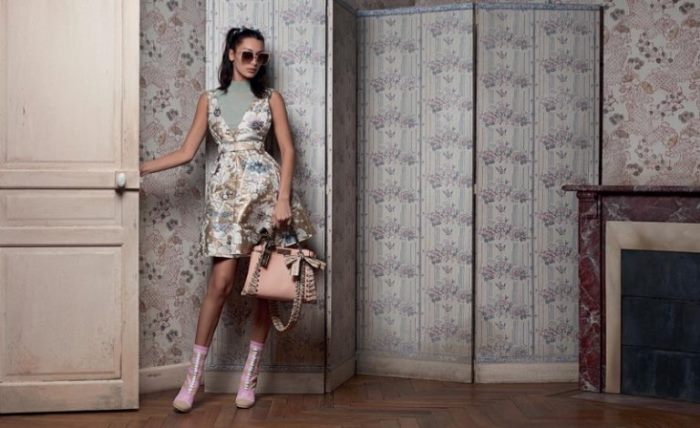 Bella Hadid stars in Fendi's spring-summer 2017 campaign
The Hadid sisters have landed another joint project together. Bella Hadid and Gigi Hadid appear in the spring-summer 2017 campaign from Fendi. Earlier this year, the social media stars also fronted Moschino's spring advertisements.
The sister act is joined by Vittoria Ceretti in images captured by Karl Lagerfeld. Set in Paris, the girls pose against a backdrop of vintage-looking wallpaper. Inspired by Classic French rococo opulence with a modern update, the girls wear cropped sweaters, flared skirts and heeled boots. Wearing hair straight from the spring runway show, Gigi, Bella and Vittoria look youthful with their hair in pigtails.
————————————————————-
FENDI SPRING/SUMMER 2017 CAMPAIGN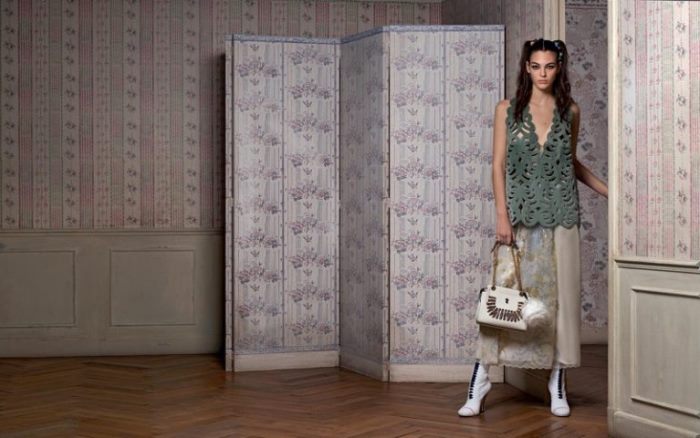 Vittoria Ceretti stars in Fendi's spring-summer 2017 campaign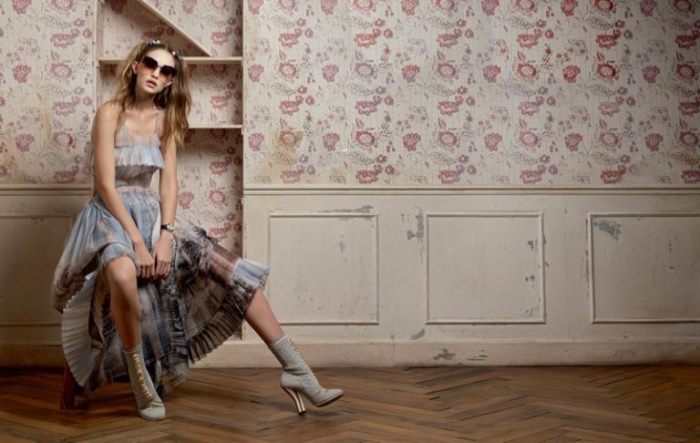 Gigi Hadid stars in Fendi's spring-summer 2017 campaign
Sisters Gigi and Bella Hadid look pretty in pink for Fendi's spring 2017 campaign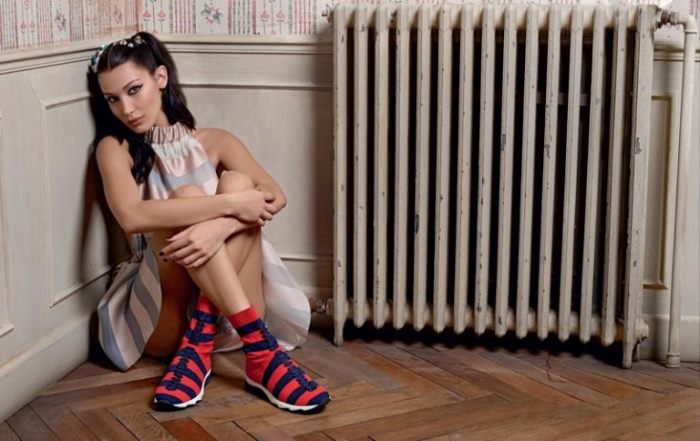 Bella Hadid models bold stripes in Fendi's spring 2017 advertising campaign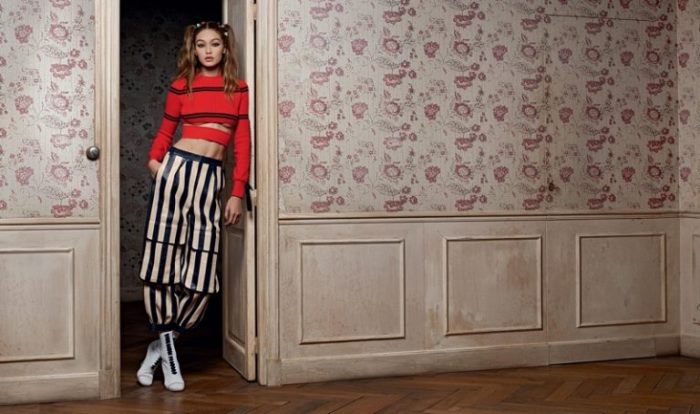 Model Gigi Hadid wears cropped sweater and striped pants in Fendi's spring 2017 campaign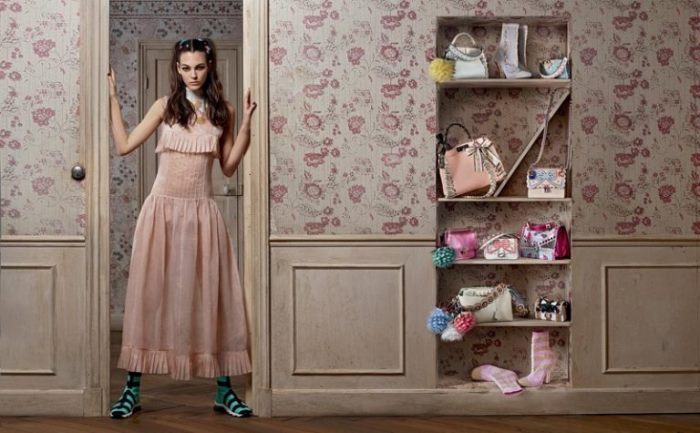 Vittoria Ceretti poses in Paris for Fendi's spring-summer 2017 campaign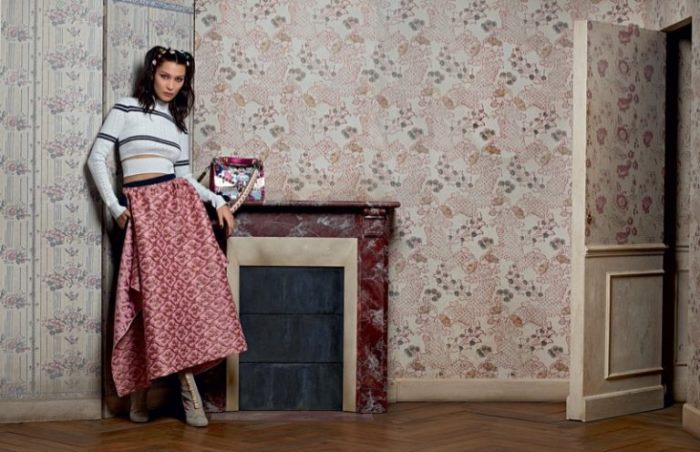 Striking a pose, Bella Hadid appears in Fendi's spring 2017 campaign
Bella Hadid poses in Paris for Fendi eyewear spring 2017 campaign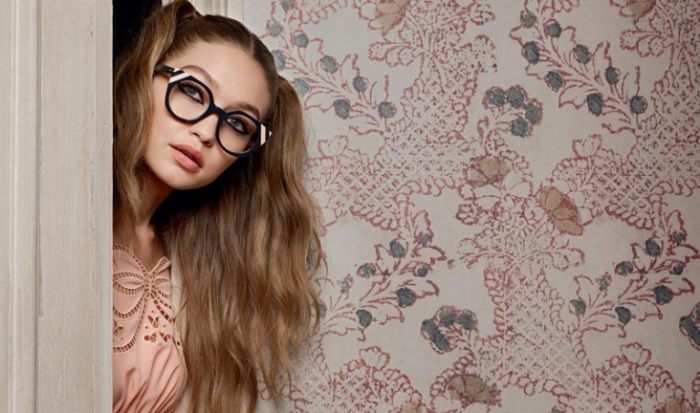 Gigi Hadid sports designer frames for Fendi's spring 2017 campaign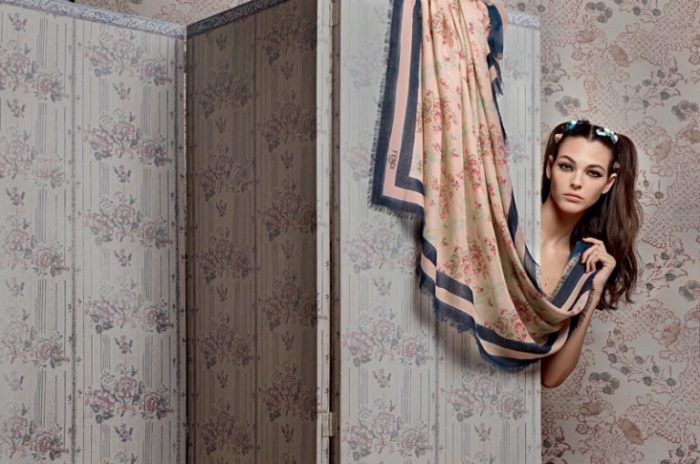 Classic French rococo opulence inspires Fendi's spring-summer 2017 advertising campaign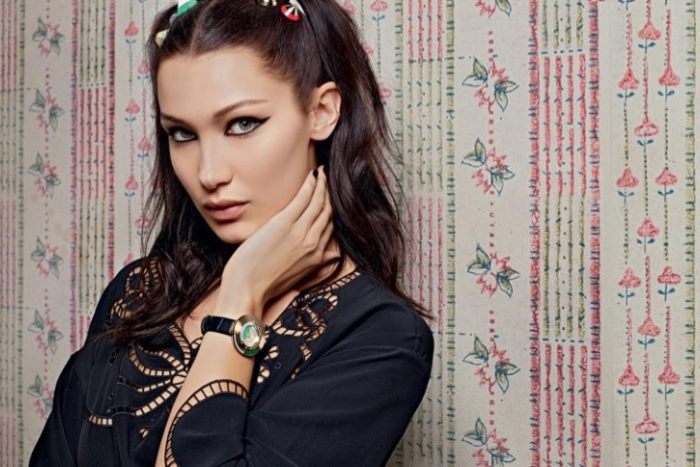 Bella Hadid wears embroidered shirt and watch in Fendi's spring 2017 campaign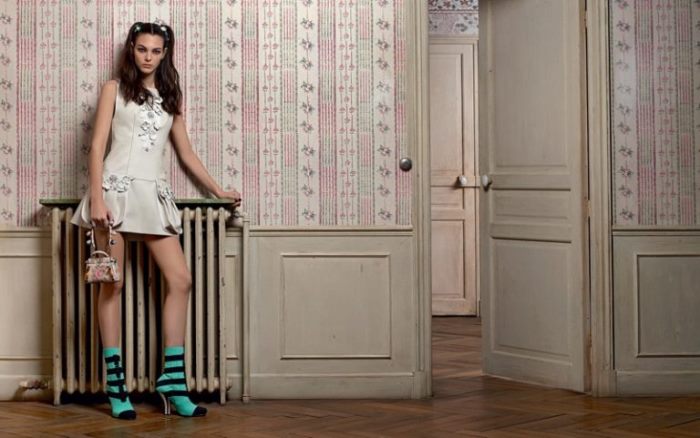 An image from Fendi's spring 2017 campaign