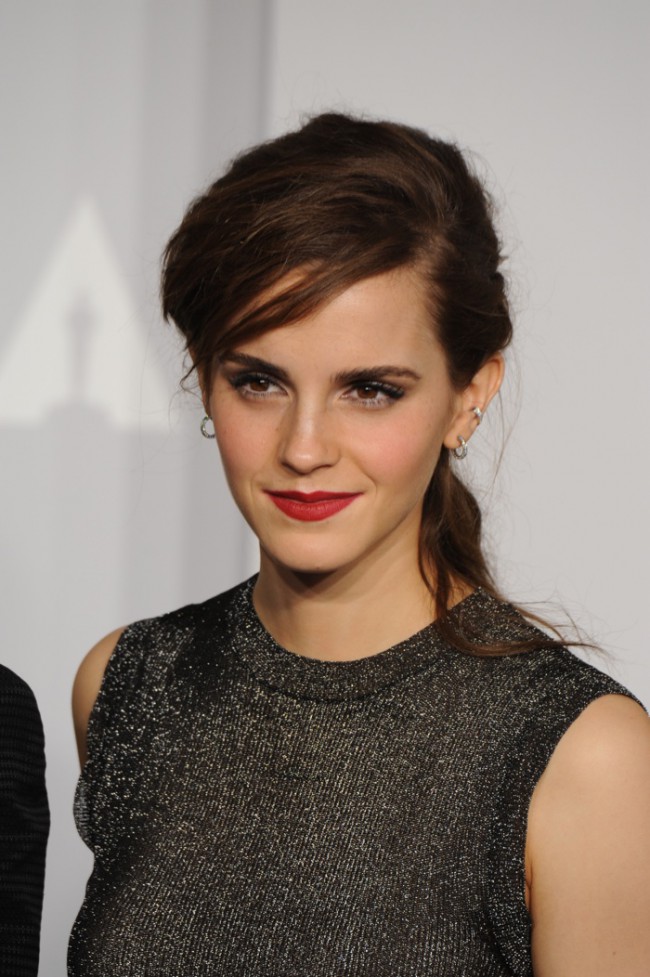 BEFORE: Emma Watson with longer hair. (Photo: Jaguar PS / Shutterstock.com)
Emma Watson is ending the year with some new hair! The British actress unveiled a short bob haircut while at an event for 'The True Cost' movie. No stranger to cropped locks, previously, Emma rocked a pixie hairstyle in 2010 after wrapping on the Harry Potter films.
Her publicist Luke Windsor and stylist Sarah Slutsky shared new images of her hair on social media. "Amazing woman. Amazing new hair," Windsor captioned one of the images with.
We think Emma looks quite chic with her new bob. What do you think of the actress' new short 'do? Comment below!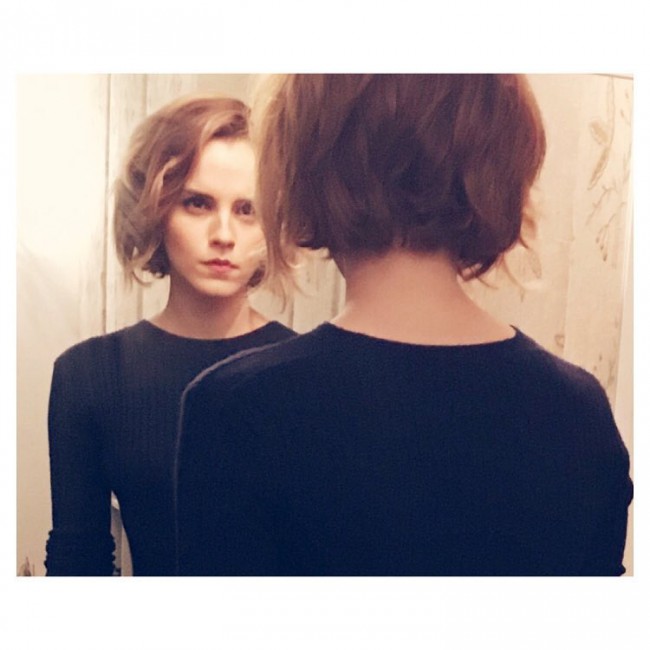 Emma Watson has a new short hairstyle for the end of the year. (Photo: Instagram)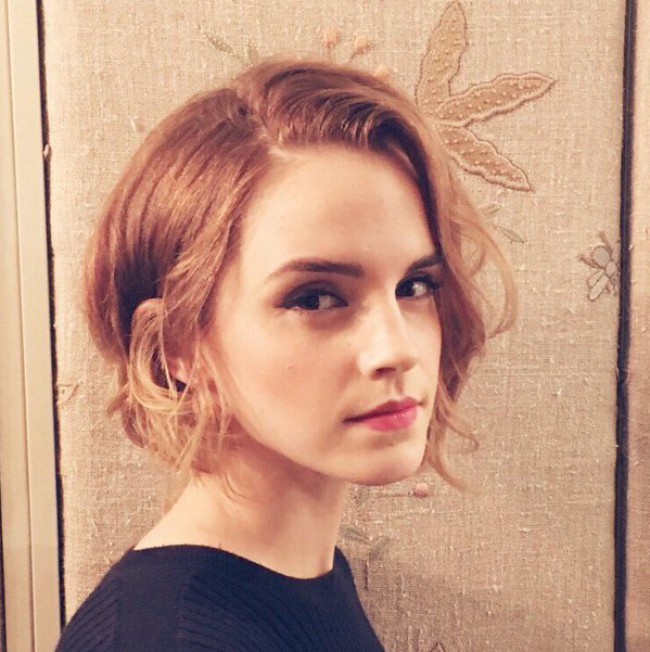 Emma Watson has a bob-length hairstyle. (Photo: Twitter)