Since Bruno Mars was introduced to the world, everyone has been jumping on the 70s-styled Earth, Wind & Fire-type bandwagon.
Here, Robin Thicke, Jessie J and DJ Cassidy are seen dancing and singing on top of a pink heart, surrounded by musicians, palm trees and flamingos.
Great video, but only one thing comes to mind.
If Thicke really wants his actress-wife Paula Patton back in his life, rubbing up another chick just isn't going to help his cause.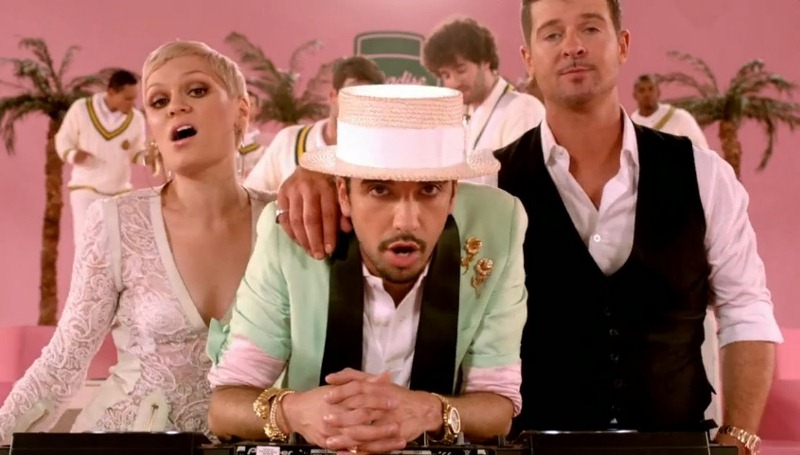 (Photos: Screenshots by WTF, YouTube)