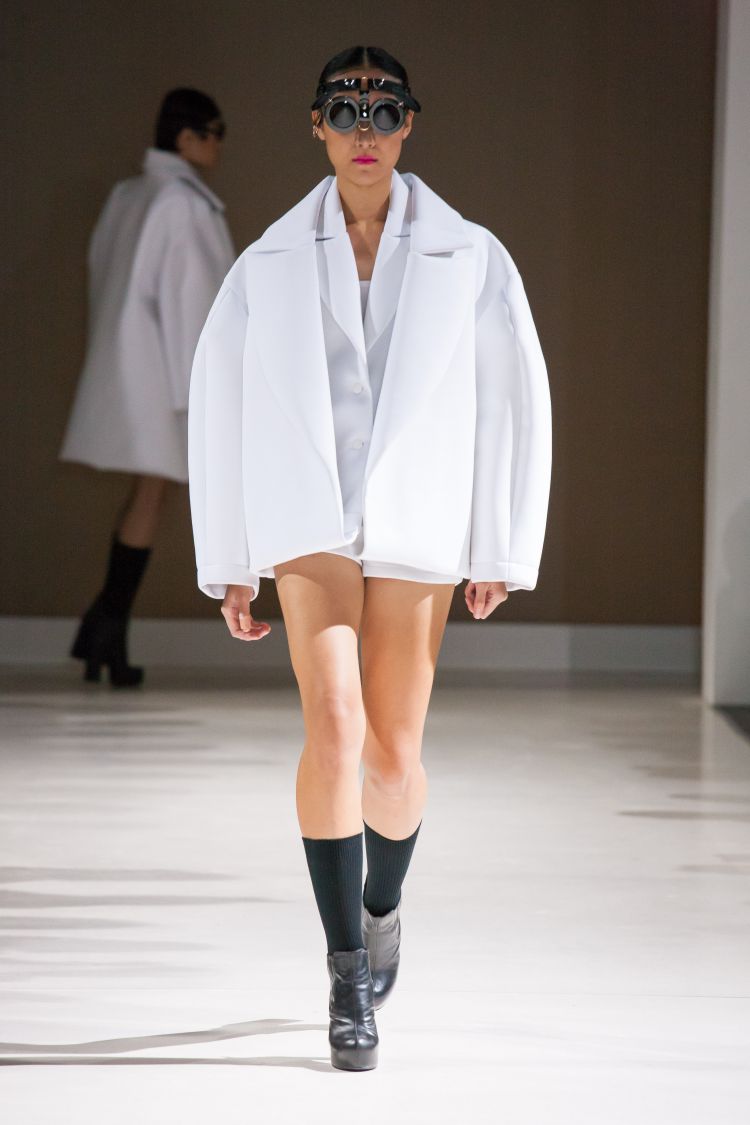 The show for Max Tan was a timely arrival onto the expansive catwalk grounds of Digital Fashion Week 2014; ushering in Singapore's next generation of fine designers. By the time the rundown ended, you were left with the incessant urge to peer at the collection up close. Tan had toyed with the concept of 'infinity', cooking up storms of imagination with hybrid shirt-dresses and shots of neon. The returning designer offers twisted garments – their hems askewed, teasing our eyes for a double-take – expressed a bewildering "is it what I think it is" message that oddly seems wearable for even the most testy customers.
In fact, much of what was shown might present itself as an evolution from Tan's previous notions on sexuality and social norms. In part this is because certain pieces – the voluminous forms, almost imploding silhouettes – have become such iconic visual cues that followers of Tan could make sense of Infinity's place in his realm of possibilities. But it's also alike him to revisit and further deconstruct his previous outings, which is why you'll find his latest offering laced with a classic Max Tan drape, remixed.
What differentiates Max Tan is his ability to maximise proportions and exercise a brutal trimming of excesses. Just notice how Tan's organic executions hang effortlessly, dissolving hems and cuffs into a singularity. The lineup was as precise and focused as the show was astute. It takes effort to attain such simplicity.