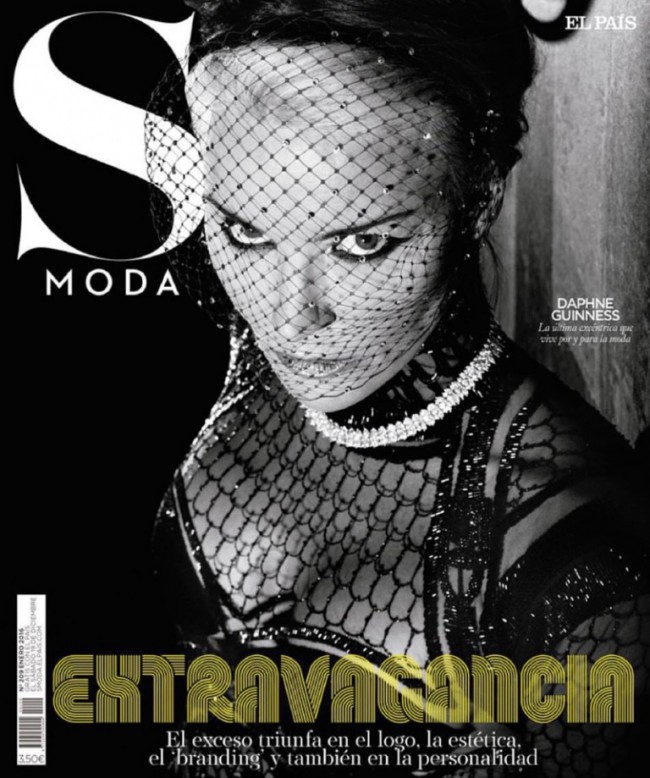 Daphne Guinness on S Moda's January 2016 cover photographed by Markus&Koala
Heiress and style star Daphne Guinness gives a smoldering gaze on the January 2016 cover of S Moda Magazine.
Posing for Markus&Koala on location in Paris' 'Le Titty Twister' club, Daphne shows off dramatic gowns and headpieces in the accompanying photo session. From sequin embellished gowns to sexy sheer looks styled by Nirave Sanchez, Daphne captivates in each shot.
Makeup by Topolino
Hair by Paolo Ferreira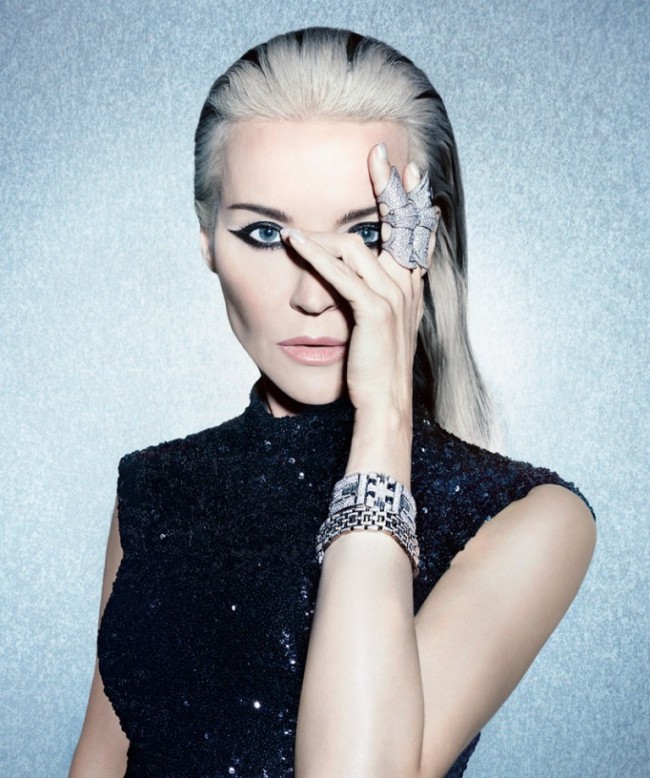 The heiress shines in glittering jewelry looks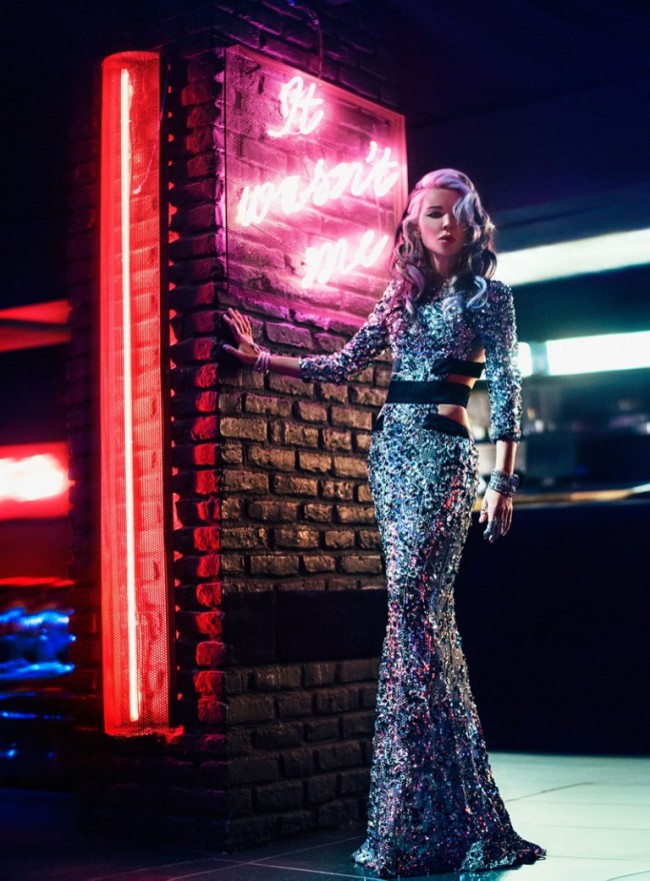 Daphne poses in Alexandre Vauhtier Couture gown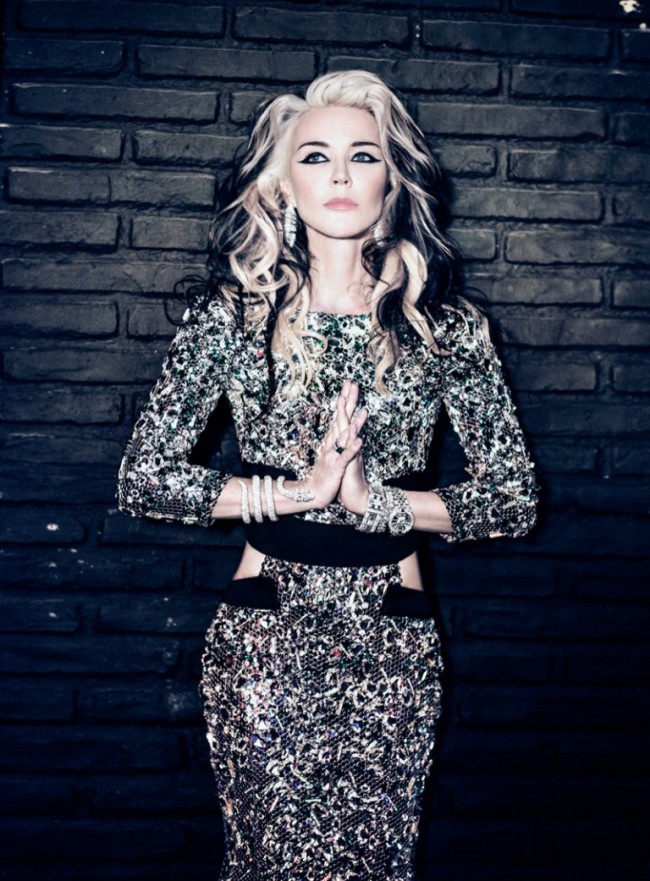 Daphne Guinness is known for her signature black and white hairstyle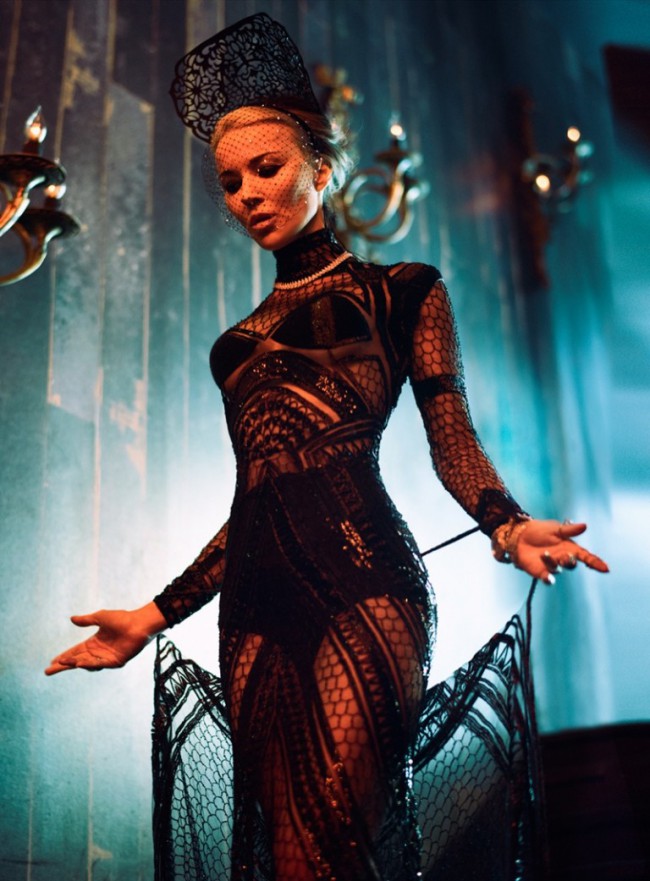 Daphne Guinness shows off her svelte figure in a black and sheer gown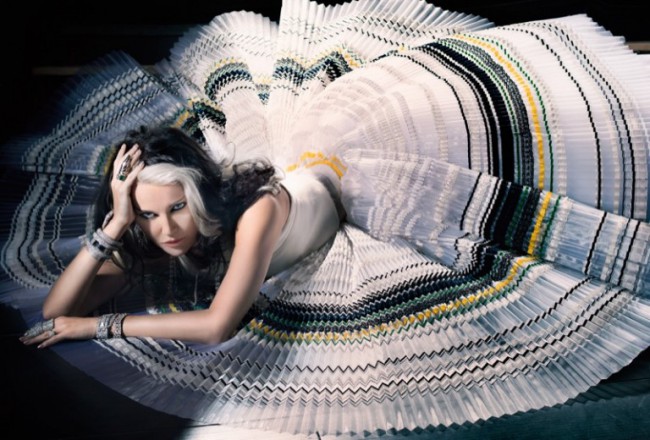 Daphne Guinness poses on the floor while wearing ball gown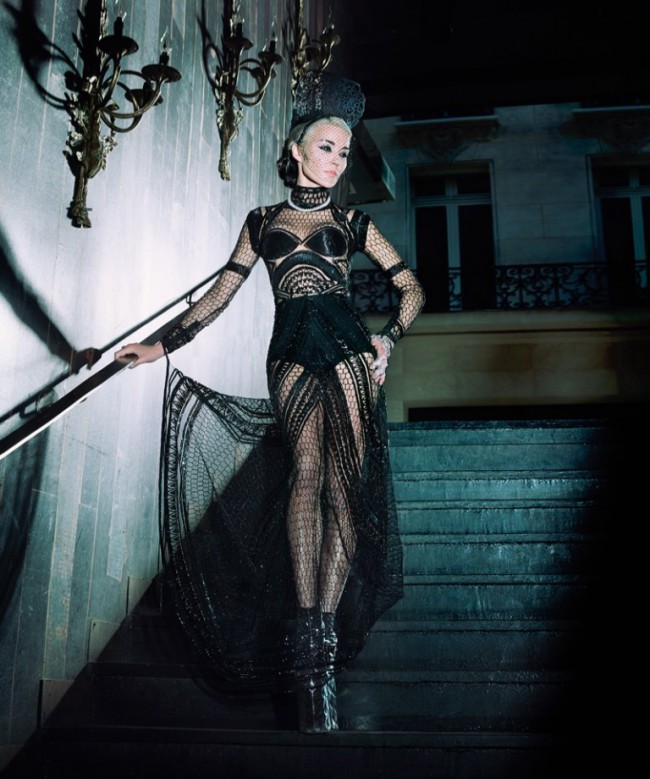 Daphne Guinness stars in S Moda's January issue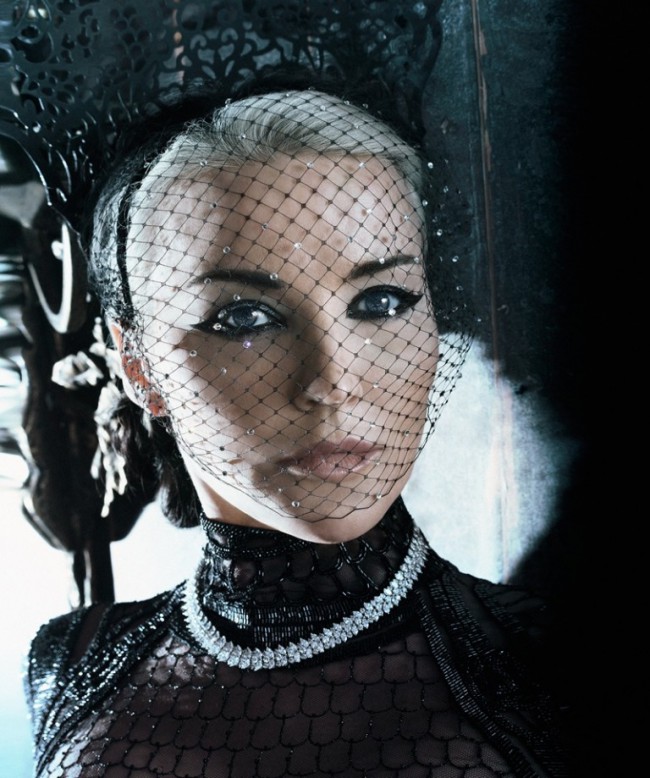 Daphne stuns in a closeup shot where she models a mesh mask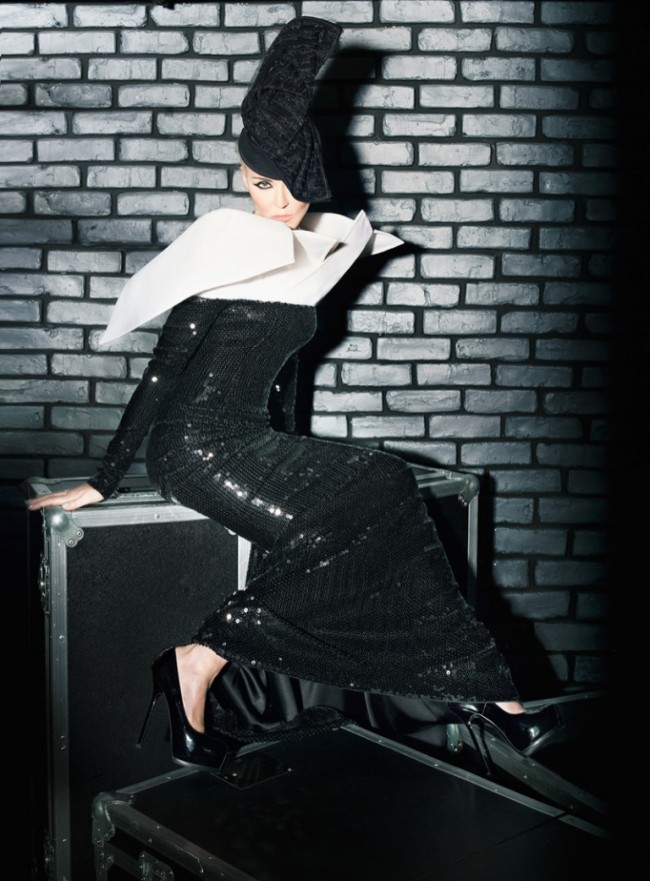 Daphne shines in black sequined gown with a dramatic headpiece