Italian artist Danilo Giannoni made a splash into the Hong Kong arts scene with his opening cocktail on June 12 at the Pao Galleries. The artist, who uses the ancient Turkish technique Ebru, also created two works of art with Hong Kong supermodels Ana Rivera and Lisa Selesner.
Art afficionados gathered at the Pao Galleries to marvel at Giannoni's "State of Matter Exhibition", where two special pieces were also shown. Using supermodels Ana R and Lisa S as his muses, Giannoni produced two pieces incorporating their images with the Ebru technique. Ana Rivera attended the opening cocktail, and Alessandra Schiavo, Consul General of Italy in Hong Kong, officiated the ribbon cutting ceremony and kicked off the cocktail with a speech about Giannoni and his unique pieces of art.
Ebru, a technique which originated in Japan and arrived in Turkey via the Silk Road, is something that took Giannoni five years to master. It involves filling a shallow tank with purified water, which is then treated to a dense consistency. Ink and paint are then applied to the waters surface, and the artist uses needles or a straw to meld the ink into dreamy swirls and circles. Paper, canvas, or fabric can then be put onto the surface to capture the design made on the water.
The effect is a celestial pattern of colors, interwoven into ethereal swirls and sometimes darker lines created with fire. Giannoni's artwork reflects the themes of fluidity and cyclical, ongoing nature of life. He uses the elements as inspiration, as they are what make up the world, both the world in which we live and the universe around us.
"Painting on the water is a liberating process as it allows for fluidity of the colours and lines. There are no rules or boundaries and it allows me to free up my mind. I invite you to dream with me on the water, get lost in the colours, lines and swirls of my artwork and find your own interpretation of the pieces," said Giannoni.
The pieces of work created for the models are said to be auctioned for the Hong Kong charity, Women Helping Women, later this year. Giannoni is also debuting a jewelry line later this year.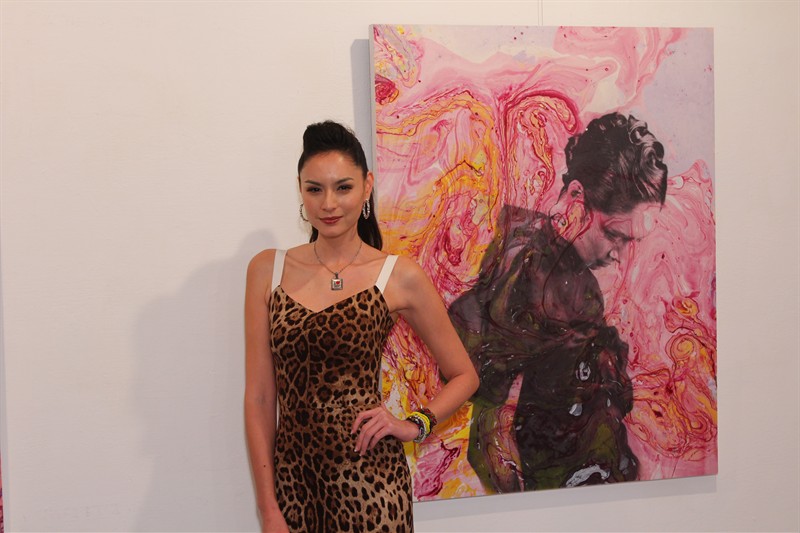 Ana R and her painting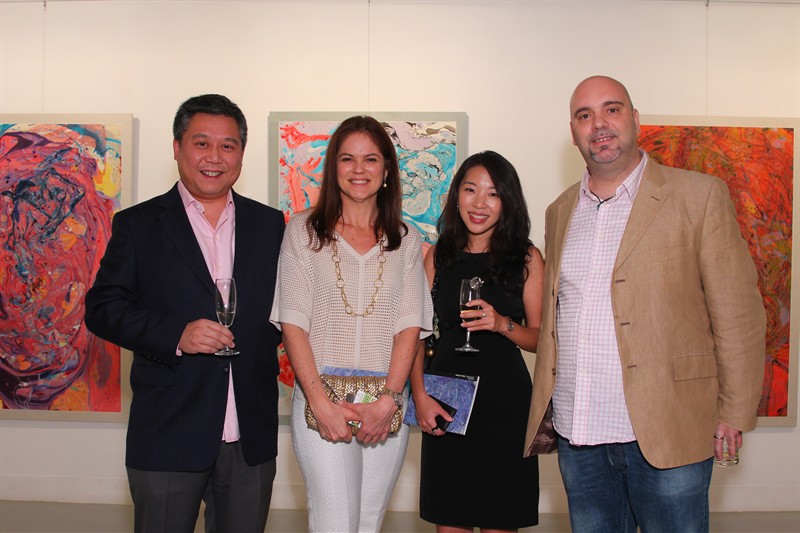 Benedict Sin, Anna Scherer, Silvia Mok, Danilo Giannoni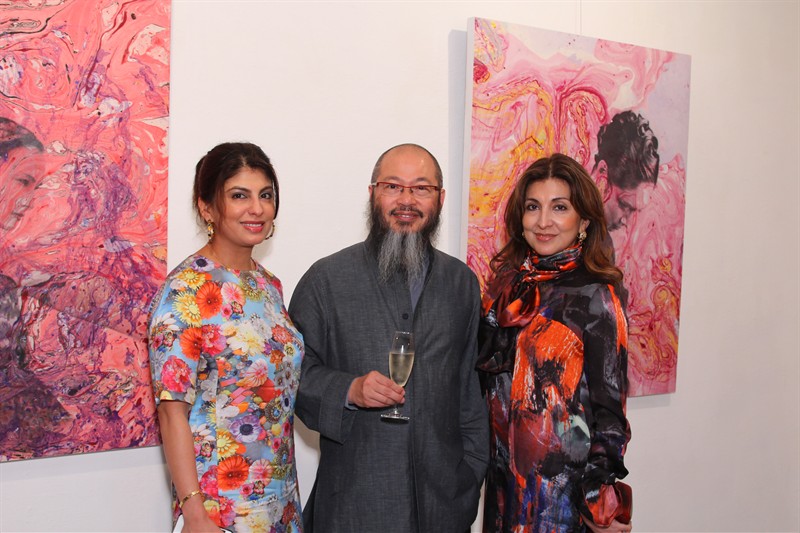 Reyna Harilela, Wallace Chan, Shirley Hiranand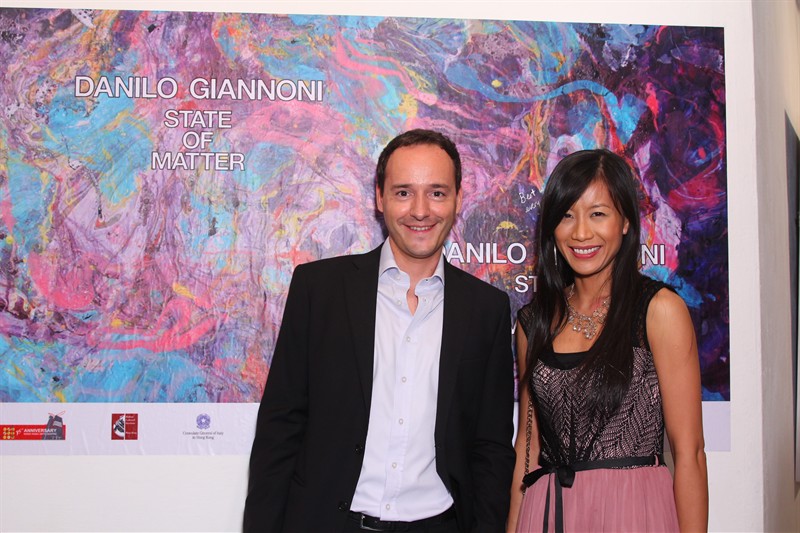 Federico Donnet, Nadine Lai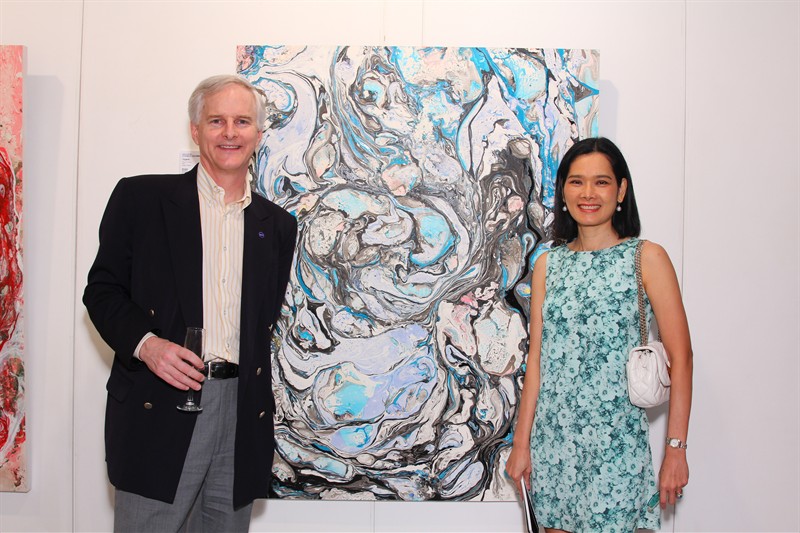 John and Joy Slosar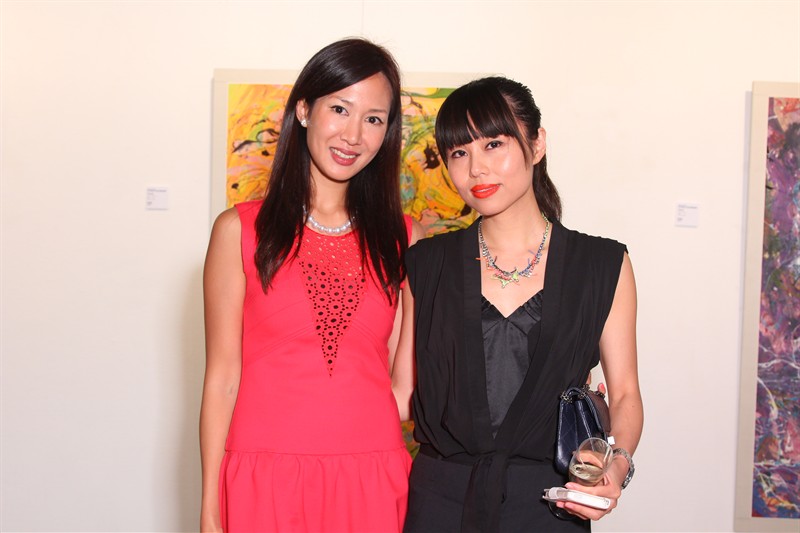 Joyce Tang, Gloria Lai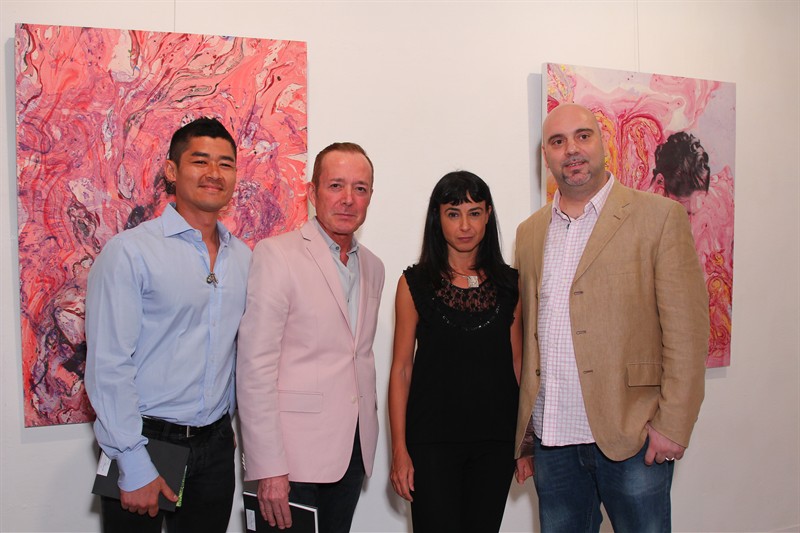 Ken Sillapachai, Pino Piano, Alessandra Schiavo, Danilo Giannoni