Christian Louboutin unveils new Nudes collection
Luxury shoe designer Christian Louboutin is taking his 'Nudes' collection to the next level. The footwear brand introduces two sandal styles in seven different hues that will match a variety of skin tones. First, Louboutin transformed his Cherrysandal with a platform silhouette and block heel.
Then there is the Christeriva–a high stiletto with grosgrain ribbons that wrap around the ankle. Louboutin also introduced two new shades–the Matilda no. 2 and Toudou no. 7. Priced between $875 and $895, get ready to update your shoe collection with Louboutin's new 'Nudes' line. The accompanying campaign was photographed by Sofia & Mauro with showgirl inspired imagery.
—————————————————————-
CHRISTIAN LOUBOUTIN 'NEW NUDES' SANDAL COLLECTION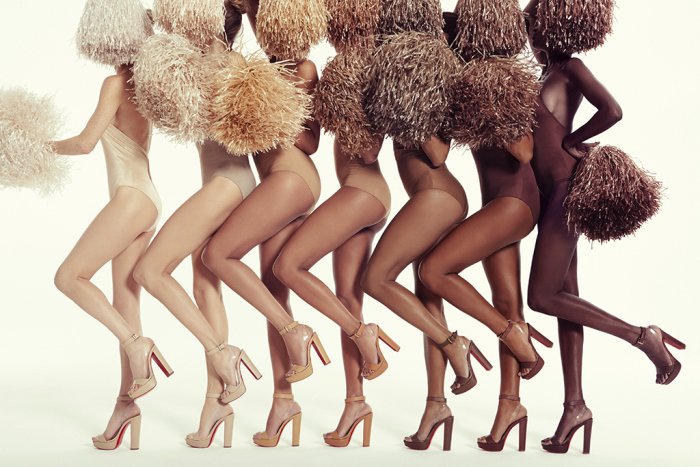 An image from Christian Louboutin's New Nudes sandal collection