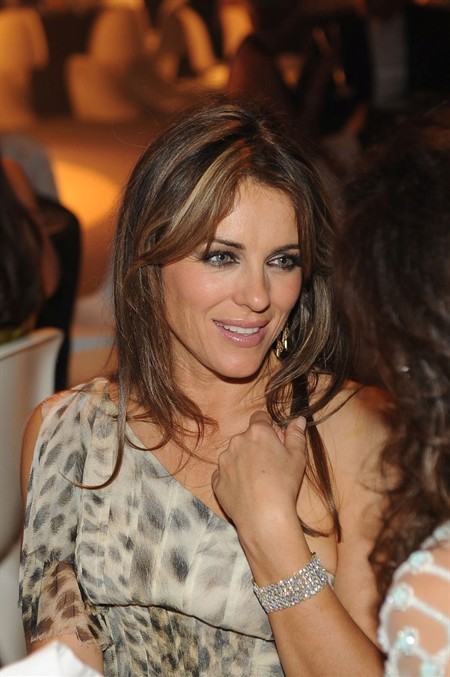 Elizabeth Hurley in Chopard
For the 13th year running, Sir Elton John and David Furnish opened the doors of their splendid Old Windsor home for the legendary White Tie & Tiara Ball, organised in partnership with Chopard. The starry evening drew guests – who ran the gamut from celebrities to British royalty – into the world of iconic 70's science-fiction films and their portrayal of a distant future set in space. The night featured futuristic film projections as a back-drop for sparkling Chopard jewels, a trip past a floral sculpture of the "Planet Chopard" and other intergalactic delights.
Sir Elton John wearing a pendant with a stunning 260cts emerald cabochon, a diamond and emerald watch from the Elton John watch collection, diamond cuff links and diamond stud. David Furnish wore a beautiful diamond watch and diamond cufflinks from the Ice Cube collection.
The festivities took place in a marquees set up like a space ship lit by a magnificent projection of a full moon. The theme was cemented by a moving performance by Elton John, who transported the various luminaries present back to the 70's with a series of classic hits, before he was joined on stage by fellow pop icon George Michael.
It was not all fun and games, though – a portion of the evening was also set aside for a charitable auction. Several exceptional lots were on offer, resulting from the collaboration between Chopard, Gary Hume and The Elton John AIDS Foundation. The pieces donated for the lot included a an Elton John Chopard watch with the sketch "Be Firm" lacquered on the back case of the watch, a secret only to be seen by the wearer.
Also on offer was the first piece of art by Raqib Shaw "Study for Narcissus", auctioned for £600,000. Two Audis R8 Spyders were auctioned for £250,000 each, before one was generously put back into the auction. There was also a trip to see the work of the foundation with Sir Elton John and David Furnish to Cambodia which has become something of a tradition at the White Tie and Tiara Ball.
Another highlight was the charming Matthew Morrison who presented a unique lot: the unique chance to be part of the Glee casting with a guest appearance on the hit television show Glee -although the £180,000 raised could also be attributed to Matthew Morrison promising a back massage to the winner – all in the name of raising important funds and awareness for Hiv and AIDS research.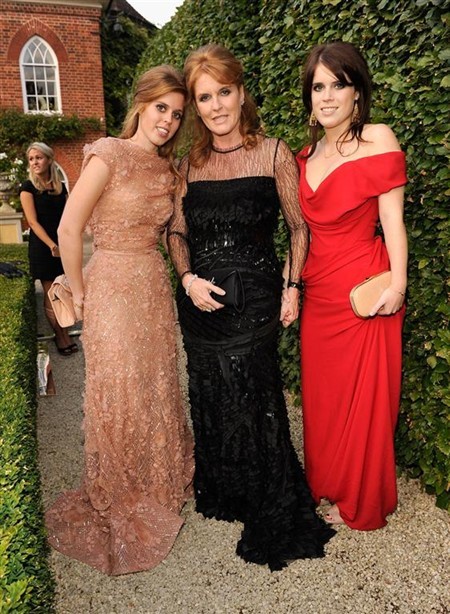 Princess Beatrice, Sarah Ferguson, Princess Eugenie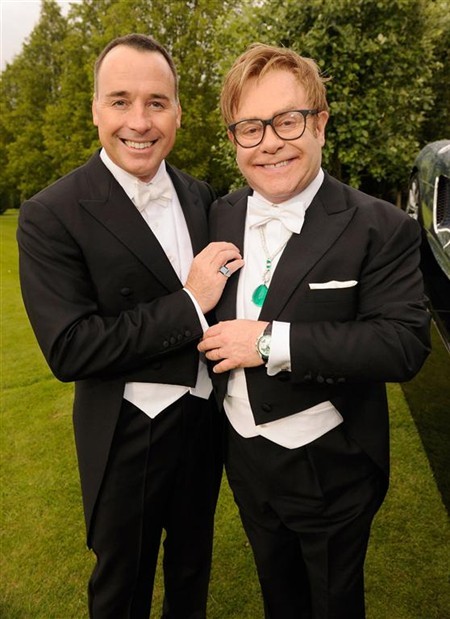 Anne Hathaway, Alexa Chung, Beth Ditto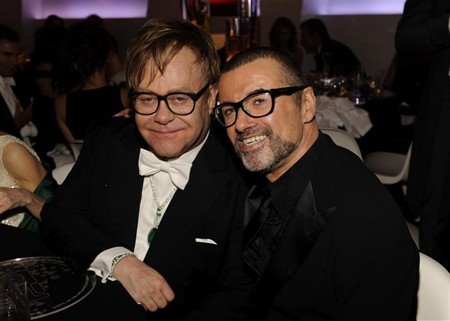 Sir Elton John, George Michael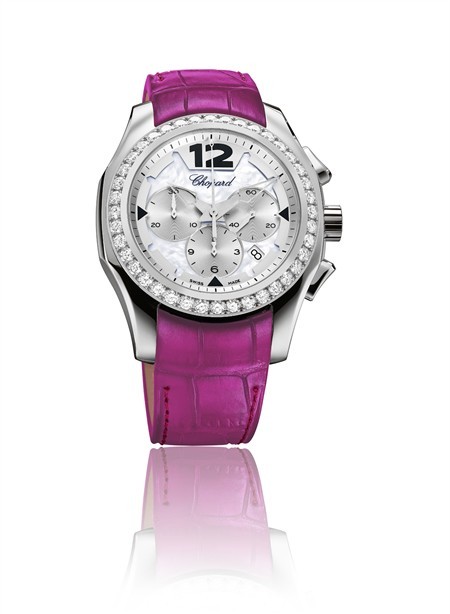 Princess Eugenie, Sarah Ferguson, Dave Clark, Princess Beatrice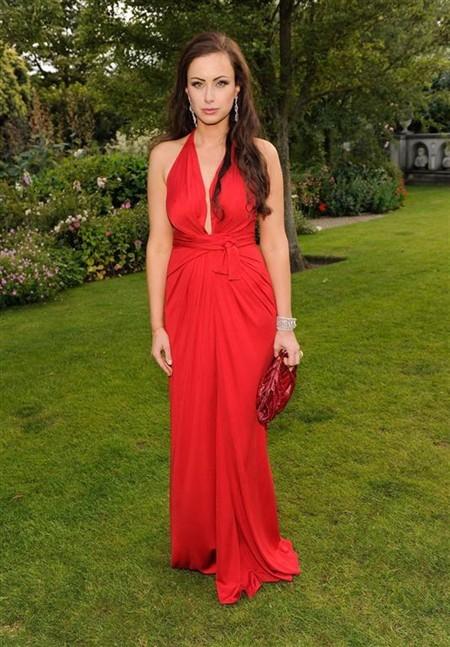 Camilla Al Fayedin Chopard
Anne Hathaway looked stunning with pink drop sapphire briolette earrings and a white, yellow and pink diamond line bracelet, all by Chopard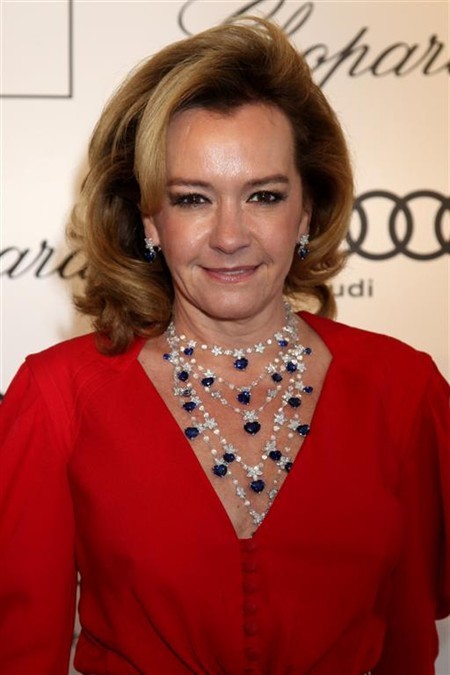 Caroline Scheufele wearing Chopard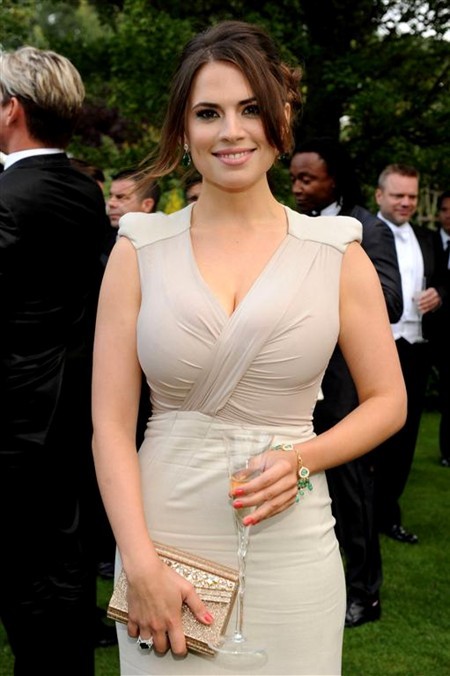 Hayley Atwell wearing Chopard emerald chandelier earrings and a stunning emerald cuff bracelet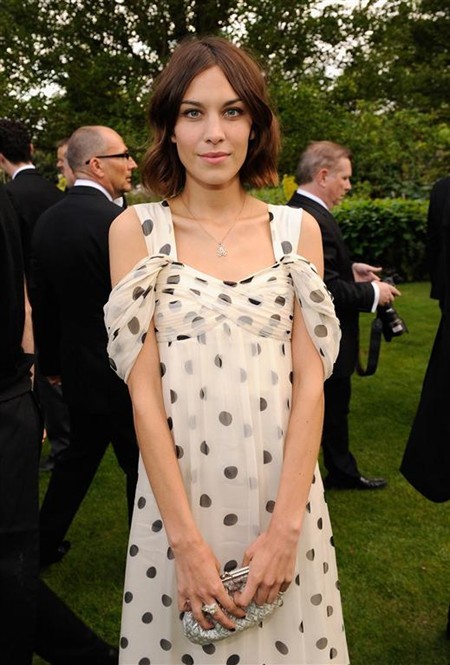 Alexa Chung chose a magnificent Toi & Moi ring in white gold set with diamonds and 2 pear shaped yellow diamonds of 6.51cts and 7.12cts, a fancy-cut diamond bracelet and a Happy Diamond teddy bear pendant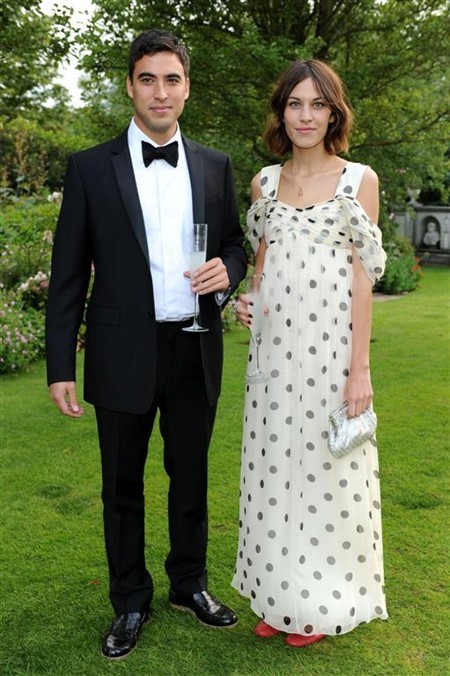 Jamie Chung, Alexa Chung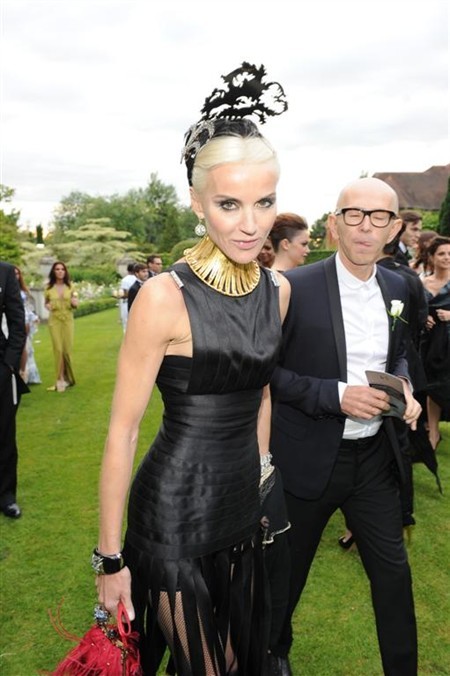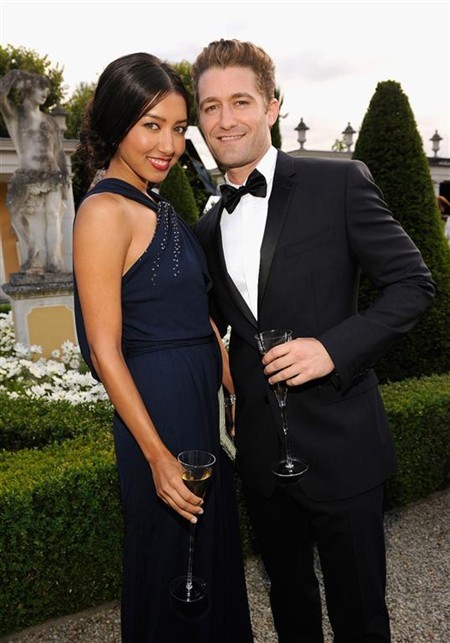 Matthew Morrison and guest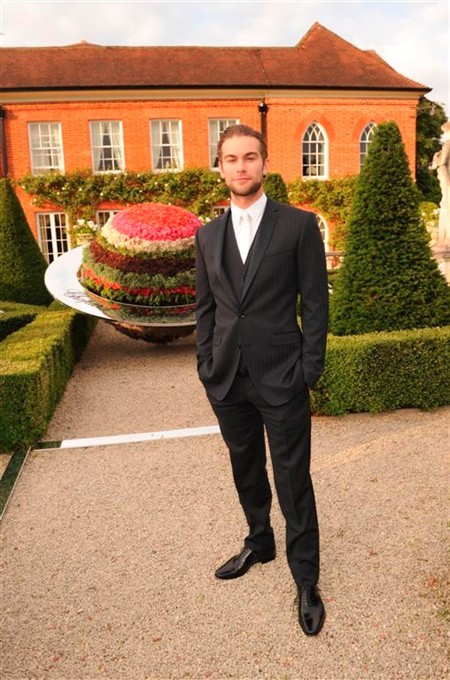 Chace Crawford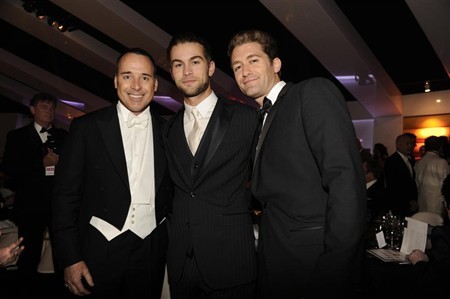 David Furnish, Chace Crawford, Matthew Morrison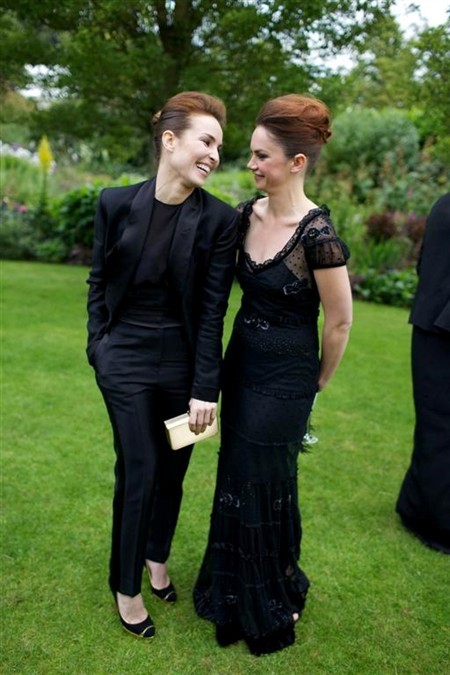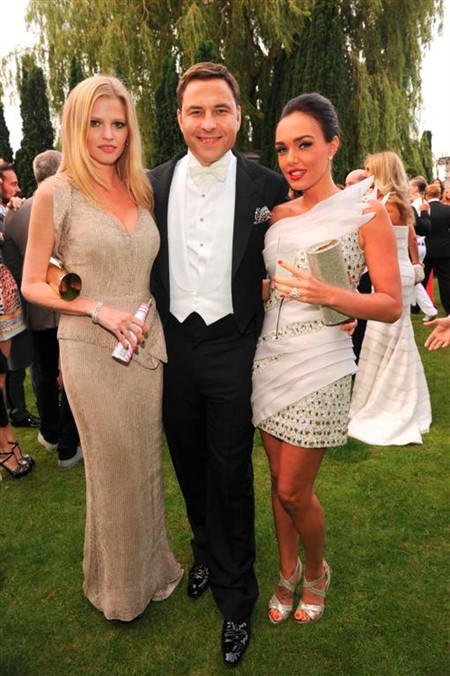 Lara Stone, David Walliams, Tamara Eccelstone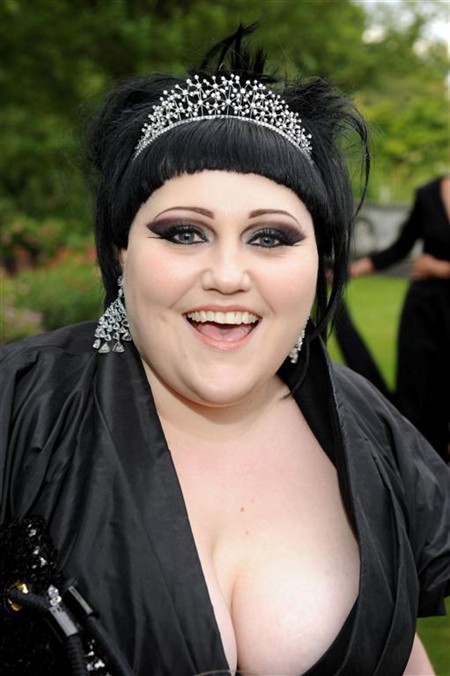 Beth Ditto in Chopard
Elizabeth Hurley in Chopard