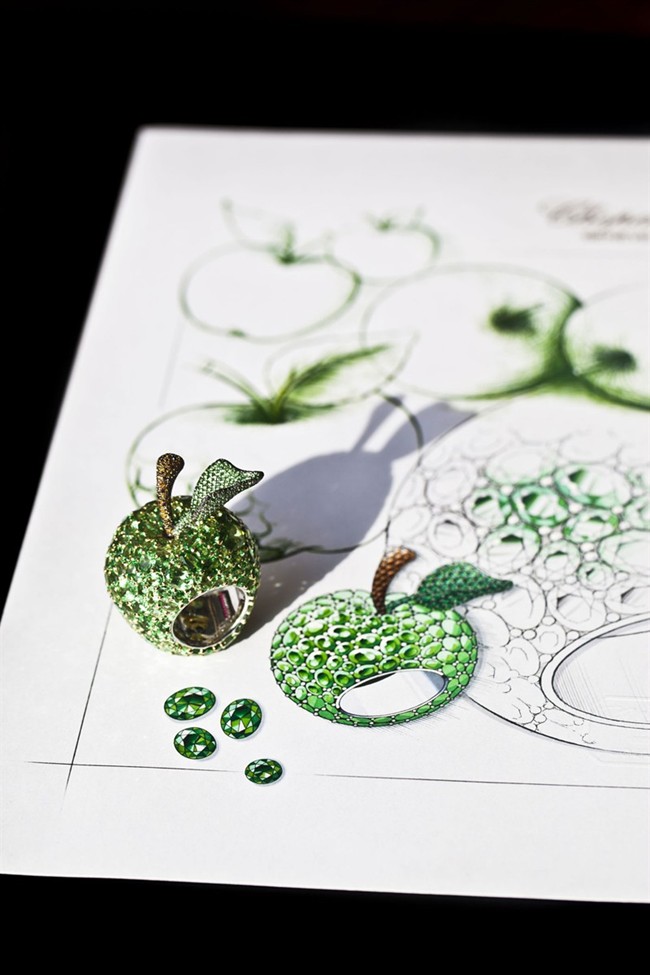 The glistening Apple Ring, ripe for the picking!
Talk about Juicy Couture! Here's a look at the adorable Apple Ring, one of our favorite pieces from Chopard's annual Red Carpet trove of haute joaillerie. Delightfully quirky and meticulously wrought by the best artisans from the famed Swiss jeweller's atelier, the Apple Ring is a highlight from the 65-piece collection designed by Chopard's co-president and artistic director, Caroline Scheufele.
A cocktail ring that is nigh impossible to ignore, this fruity treat comes armed with some serious bling. Here's a breakdown of what goes into this one-off wonder: 773 tsavorites weighing precisely 55.47 carats and 238 brown diamonds weighing 1.704 carats, set in 56.45g of white gold; with an assembly time of about 250 hours of expert craft.
You know what they say about an apple a day…but if we were to disclose the price of this nugget of Golden Delicious candy, you just might need to see a doctor!
An apple on a money tree, for those high enough up the social ladder to reach it!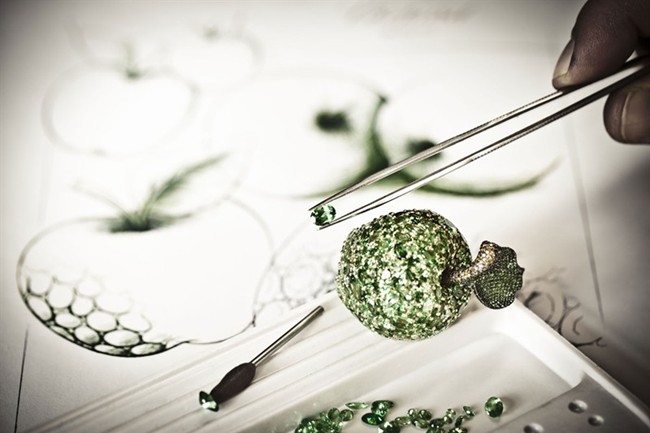 As amusing as it is, the Apple Ring takes considerable skill to finish. Here's a close-up of one of the tsavorites hand set by Chopard's craftsmen