Charlotte McKinney for Carl's Jr. Call of Duty: Black Ops 3 commerical
Earlier this year, Charlotte McKinney made headlines around the world when she appeared in the nearly-naked Carl's Jr.'s 'All-Natural' burger commercial, and now the blonde model has returned for the burger chain's new 'Call of Duty: Black Ops 3' clip.
In the commercial, the 22-year-old model flaunts her curves as she enters in the middle of a full on battle with bullets flying. As a man is about to eat his Ultimate Care Package including a Tex Mex Bacon Thickburger, she tells him "nice package" for a not so subtle double entendre.
In addition to starring in the Carl's Jr. commercial, Charlotte has also posed for Guess and appeared on season 20 of 'Dancing With the Stars' on ABC.
https://www.youtube.com/watch?v=8APTjOOblvI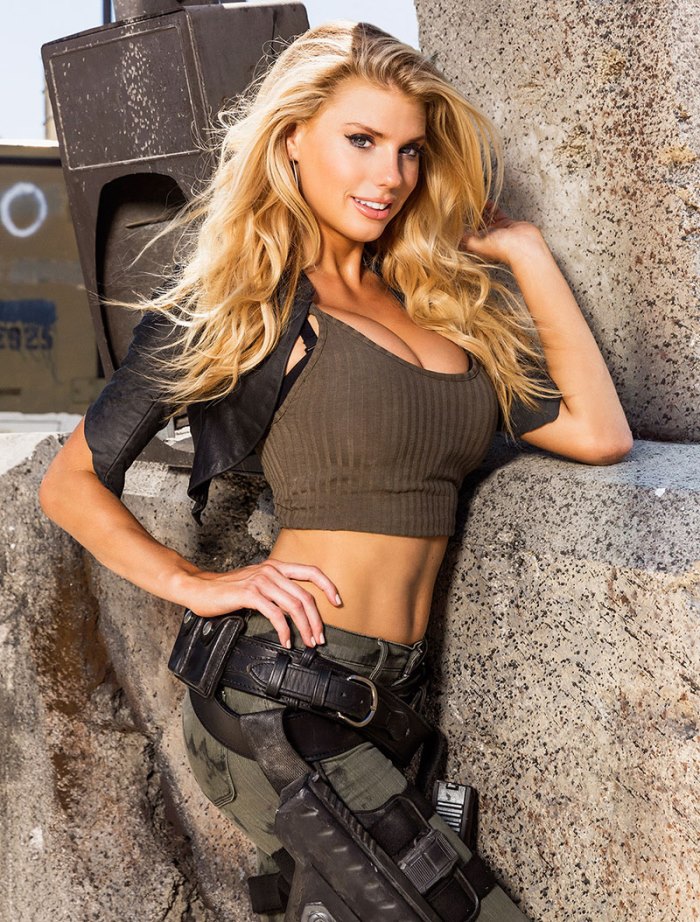 Charlotte McKinney for Carl's Jr. Call of Duty: Black Ops 3 commerical