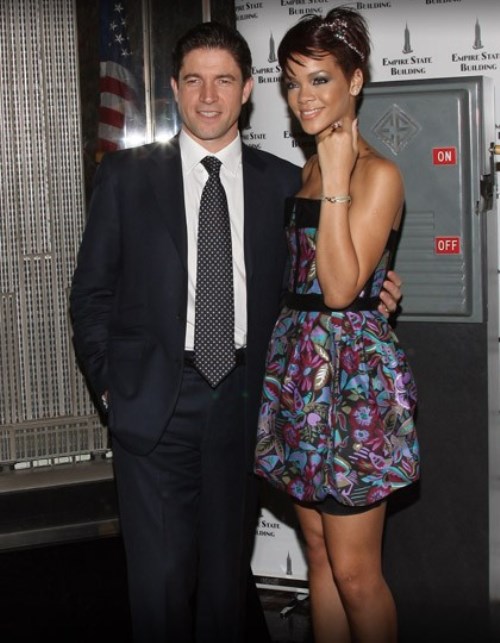 Grammy award winning artist Rihanna will join the President and CEO of Cartier North America, Frédéric de Narp in hosting Cartier's Third Annual Love Day, where they will light up the Empire State building in Cartier red.
She joins a new lineup of Love Charity Ambassadors, including Janet Jackson, Fergie, Good Charlotte, Eva Mendes, Common, Hilary Duff, Emmy Rossum and Ashanti, for the music-themed Cartier Love Day. In addition to the New York event, Cartier also held a gala event in Los Angeles, with many of the above stars in attendance.
This also marks the maison's worldwide debut of their newest Love Charity bracelet in the Love Collection, which features two interlocking miniature versions of the original iconic Cartier Love Bracelet.
These miniature pieces in 18K rose gold and 18K white gold will be set into a knotted silk cord, available in various colors. The bracelets will be sold for US$995 each, of which $200 will be donated to charity.