What if Lisa Simpson grew up to be the next Anna Wintour?
What if Captain Planet wear if he were invited to New York Fashion Week?
All these and other inane musings about your favorite '90s cartoons have been brought to life (in 2D at least) by fashion and lifestyle portal Swagger New York and Italian designer Michele Moricci.
Bet you never thought that Beavis and Butthead could pull it off as street style icons. Check out the fashion art below, and share with us in the comment box below of what you think.
Lisa Simpson in Marc Jacobs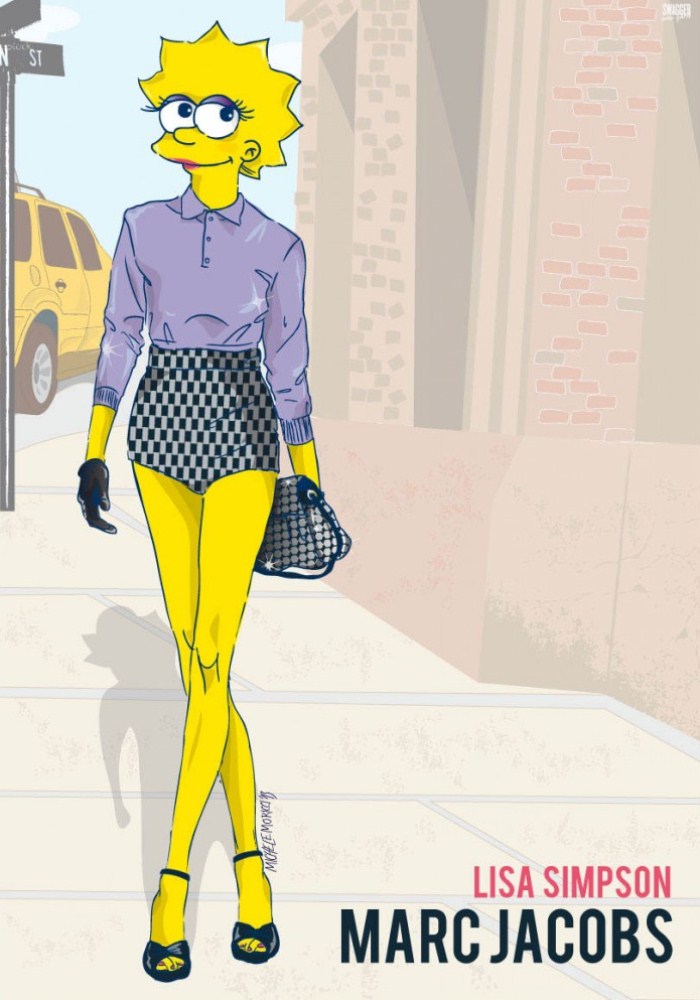 Lisa Simpson hits her bffl Marc Jacobs' show 20 minutes late. It's okay because Marc wouldn't dare start without her, a Simpsonized image of the designer is tattooed on his arm after all.
Sailor Moon in Rodarte
Sailor Moon, the third Rodarte sister, channels trendy magical warrior outside Milk Studios.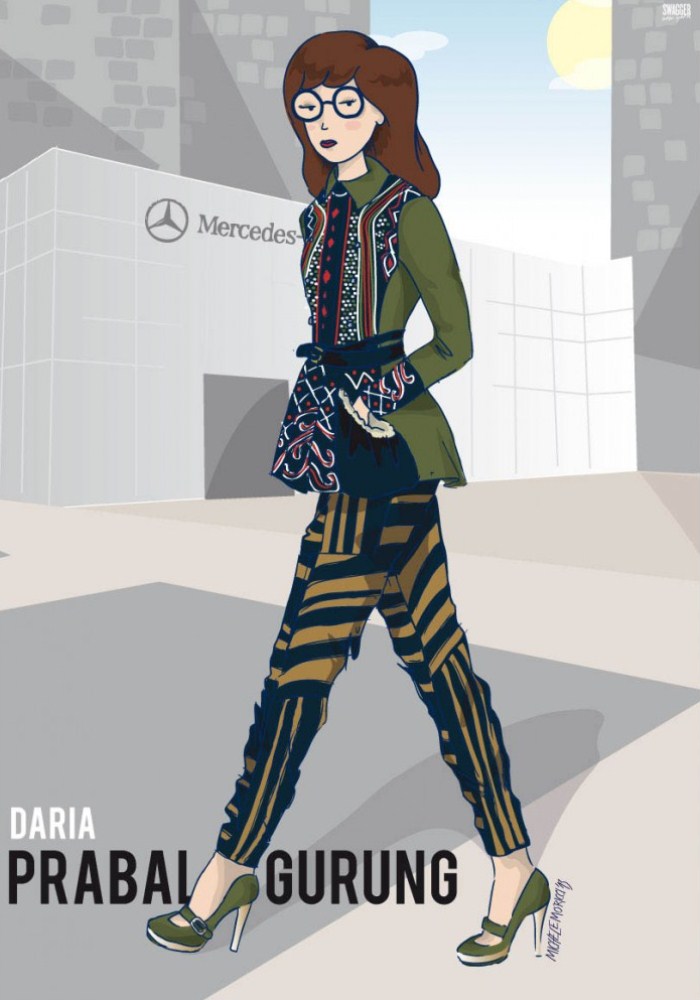 Daria is only here to fulfill her duty as Sick Sad World's editor. Like Anna Wintour, she's not interested in stopping for street style photographers. "Kill me now. #NYFW", Daria tweets.
Captain Planet in Hood By Air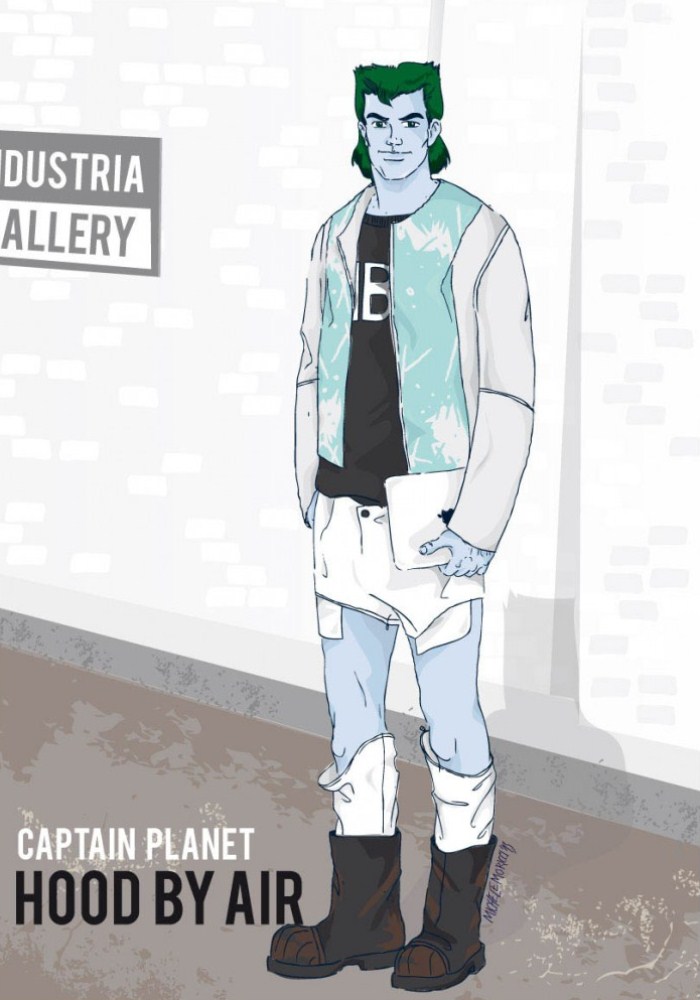 Captain Planet is outside Industria Superstudio all like, "Earth! Fire! Wind! Water! Heart! Hood By Air!"
Beavis and Butthead in Jeremy Scott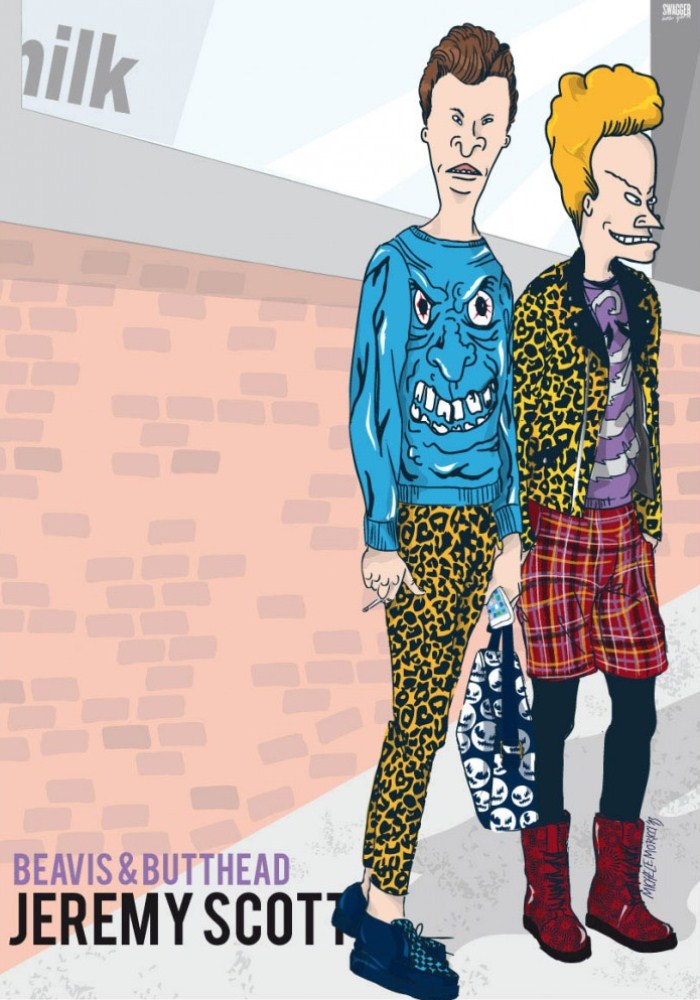 Beavis and Butthead were kicked out of Jeremy Scott for crashing the catwalk mid-show. Bunghole!
Angela Pickles in DVF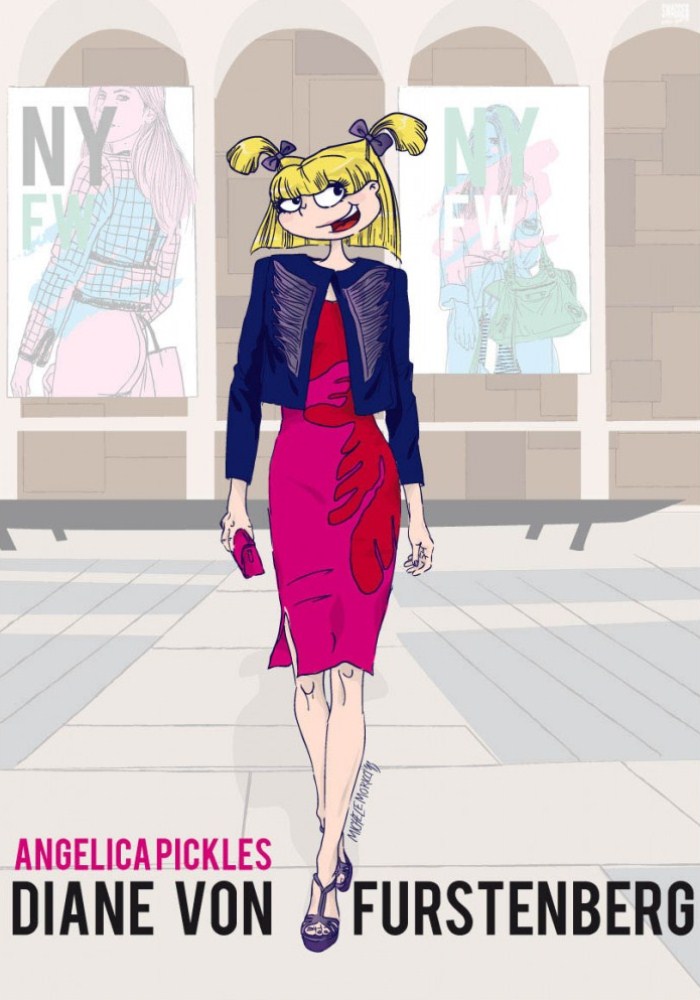 Meanwhile, Angelica Pickles has been snacking on gluten-free cookies and posing outside Lincoln Center while waiting for blogger friends to arrive.
(Photos above via Swagger New York)