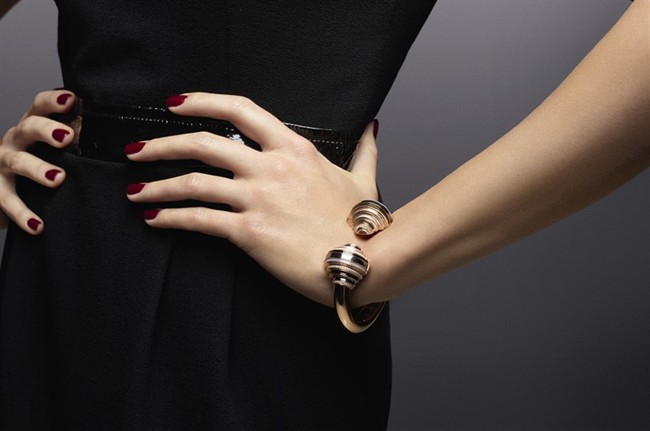 Cartier have released a collection of cocktail rings and jewelry inspired by the ever-romantic Paris, its neighbourhoods, events and atmosphere, named Paris Nouvelle Vague.
The collection is categorized by different feelings evoked by Parisian neighbourhoods – such as Voluptueuse, Affranchie, Espiegle, Petillante, and Delicate – that also describe the jewelry in each category.
Espiegle, meaning mischievous, takes its inspiration from the bright playfulness on the streets of Paris and features a cluster of lapis lazuli cabochons, chrysoprase spikes, and a mix of gold, blues, greens and diamonds on an 18K yellow gold ring, bracelet, earrings or necklace.
Voluptuese is an elegant, baroque inspired collection featuring swirls of interwoven pink or white gold and accented with pearls and diamonds. The necklace features an 18K rose gold pendant paved with freshwater pearls, while the earrings simply sparkle with paved diamonds.
Inspired by the minimalist graphic design on the streets of Paris recently is the Affranchie collection, meaning empancipated, it puts together smoked quartz, amethysts, calibrated diamonds, pink gold and hematites in a gradation pattern, reminiscent of a bustling city skyline.
The aptly named Petillante collection was inspired by the seductive sparkle of the Moulin Rouge, and the lights of Paris twinkling in the night sky. The designs feature gold beaded frills, emulating the design of a firework, and adding that extra touch of shine with diamonds and pink sapphires.
The Delicate collection features two flat rings intertwined in either grey gold or pink gold, and featuring diamonds on half of the band for some subtle elegance. If subtle is not your forte, try your luck with the Glamour collection, featuring thin layers of diamonds curled into each other, almost like an unfolding flower.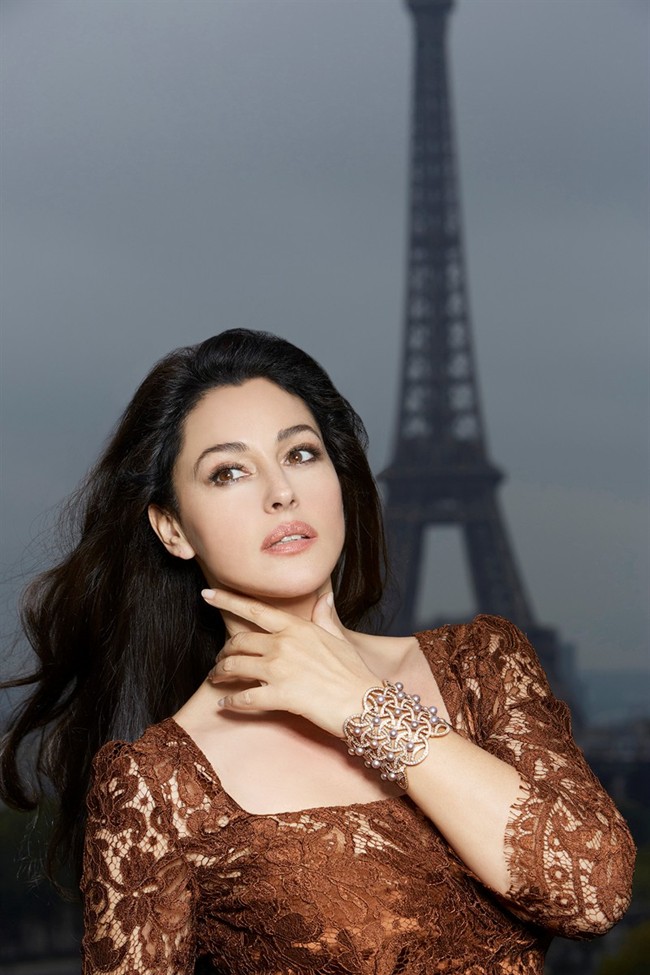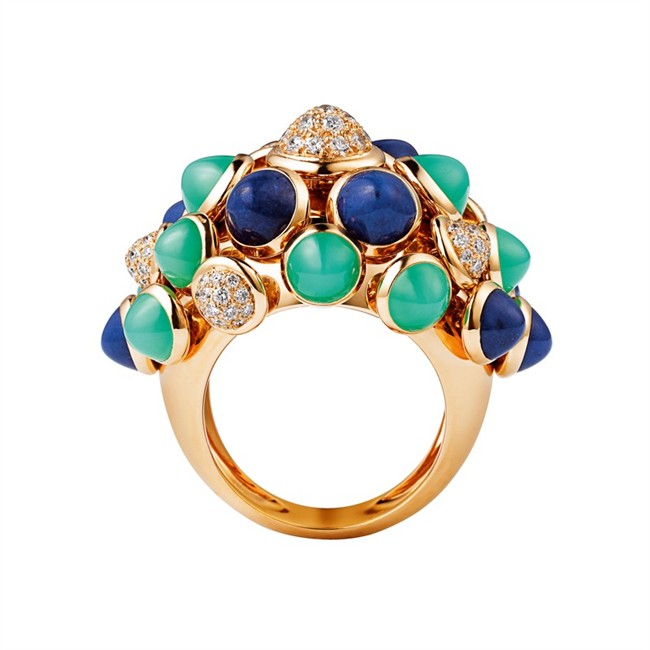 18K yellow gold ring from the Espiegle collection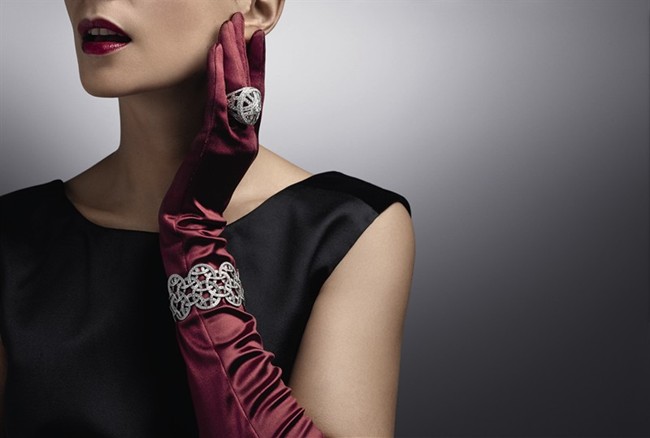 Ring and bracelet in 18K white gold paved with diamonds from the Voluptueuse collection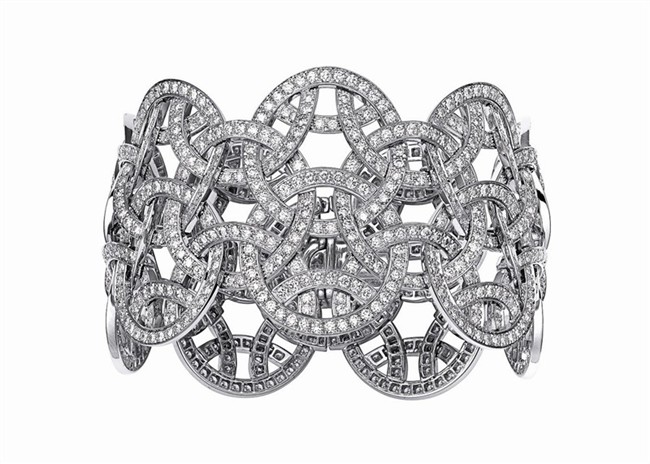 Voluptueuse 18K white gold bracelet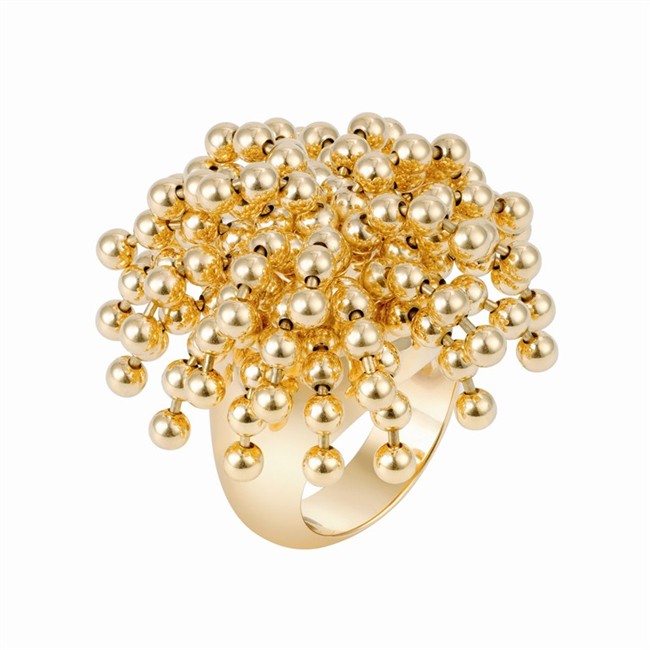 18K yellow gold ring
Delicate rings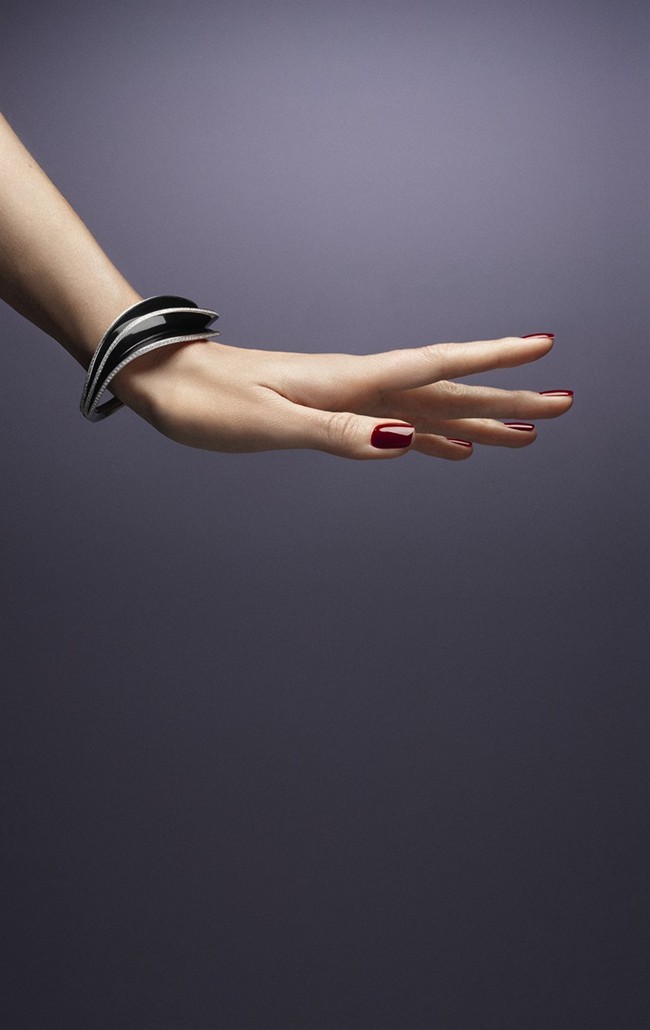 Glamour bracelet in 18K white gold, in three waves, with black lacquer and diamonds