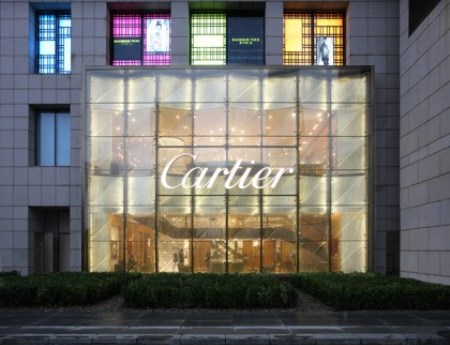 In an unprecedented move, the world-renowned house of jewelry and watches Cartier recently opened three boutiques over two days in Beijing, China.
Capitalizing on the Beijing Olympics, Cartier threw open the doors to boutiques in the commercial business district (Yintai Centre's Park Life), Wangfujing's Lotte Yintai Department Store; and the Olympic commercial zone (Legend Shopping Mall).
The introduction of the new outlets brings the total number of Cartier boutiques in Beijing to six. Of these, the Park Life boutique is now the largest in China. The three new boutiques embody what Cartier calls the "neo-classical Bronze Concept," and also reflect elements of the brand's famous panthère design.
(Source: Watch Tribune)