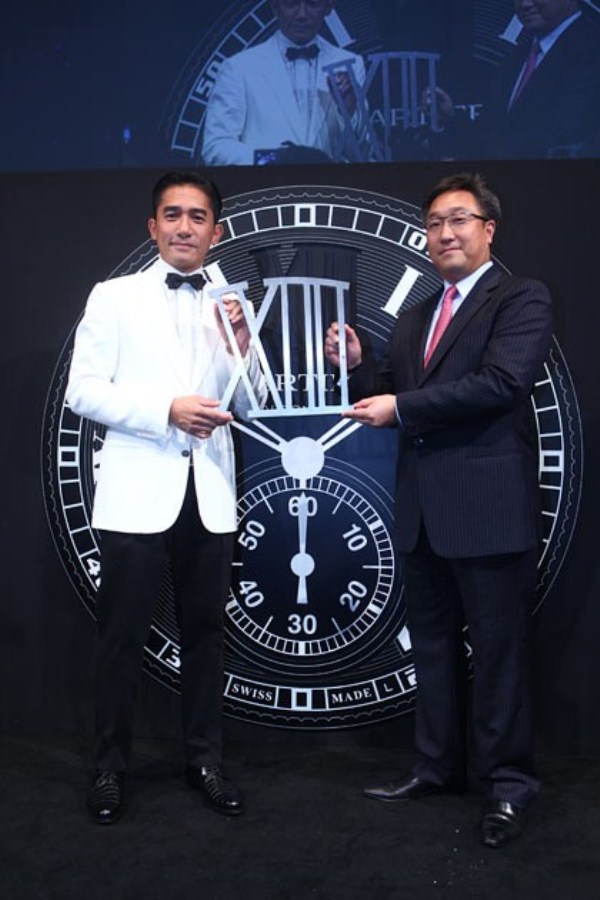 Flexing the masculine persona of the Calibre de Cartier collection in Shanghai, Cartier managed to draw all the best people, including their star-of-the-moment, silver screen icon Tony Leung.
As the Calibre de Cartier man, Leung cuts a dashing figure in the advertising campaign (featuring only in Greater China). "Wh at makes a man attractive is not only discernable by his appearance, but lies in his demeanor; his quest for supremacy, and ambition in life," said Leung.
This is the second time around for both Leung and Cartier, who are quite the pair and share many values in common such as subtlety, intensity and an uncanny ability to lift an audience.
At the event, held at the Rock Bund, Shanghai in what Cartier called the Time Palace turned into a regular glam slam, drawing the likes of Fan Bing Bing, Ethan Ruan, Alec Su and Godfrey Gao.
"Cartier has been at the forefront of trends and innovation within each historical era", revealed Josephine Chien, CEO for Cartier China. "Now, the brand has once again reached another milestone: from design, technology development, embellishment, assembly through to the watch movement. The Calibre de Cartier collection represents our persevering quest for watch-making excellence".