Italian luxury brand Bulgari celebrated its 125th anniversary in Singapore at its Takashimaya boutique with 250 guests. The brand took the opportunity to officially introduce the Save the Children ring, which we reported on previously.
The ring is now selling at all Bulgari boutiques in Singapore for SGD555 and part of the proceeds will go towards meeting the brand's target of € 10 million by the end of 2009 for the charity. Bulgari has already donated € 1 million towards this goal.
These efforts are all part of the Rewrite the Future campaign of the Save the Children organization. Singapore celebrities who turned out to celebrate with the brand and support the campaign included Jeanette Aw, Dick Lee, VJ Denise Keller, Utt, Wong Li-Lin, Allan Wu, Irene Ang, Rebecca Tan, Beatrice Chia and David Gan.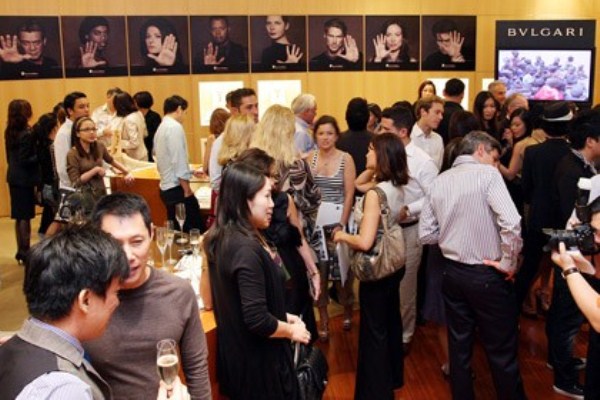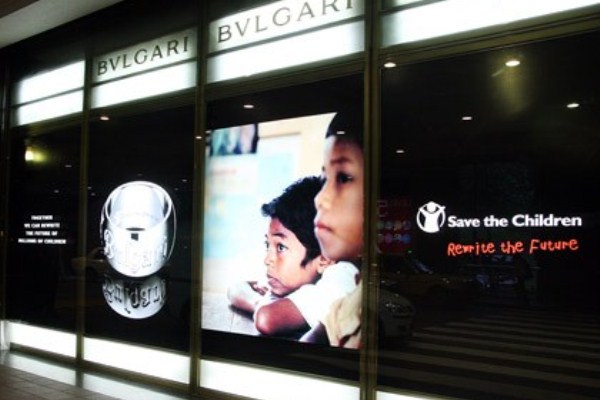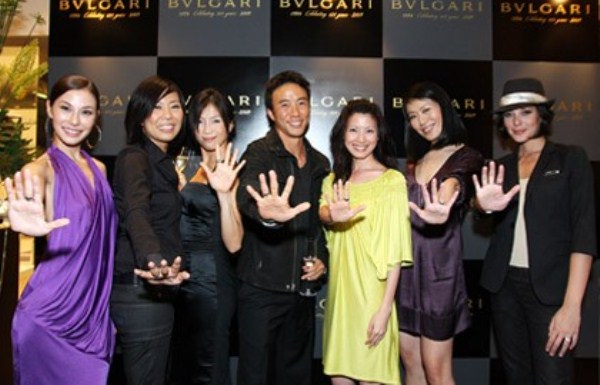 (L-R) Denise Keller, Irene Ang, Wong Li-Lin, Allan Wu, Jeanette Aw, Beatrice Chia, Rebecca Tan