Sonya Park, Ana R, Angie Ng and Mikki Yao model elements of the Bulgari high jewelry collection. Above them hangs the new handmade chandelier of the Takashimaya store
Luxury goods firm Bulgari celebrated the official reopening of its Takashimaya, Singapore flagship store recently with a big party at the boutique. Bulgari explained to us that the idea behind the new look for the 246 sqm store was to emphasize the brand's values, identity and the strong craftsmanship that defines the product range itself. This is not surprising of course. In fact, it might even seem obvious; nevertheless, you cannot argue with a beautiful store and that is what the new-look Takashimaya flagship is. The facade sees a major change, with the main entrance in a new location.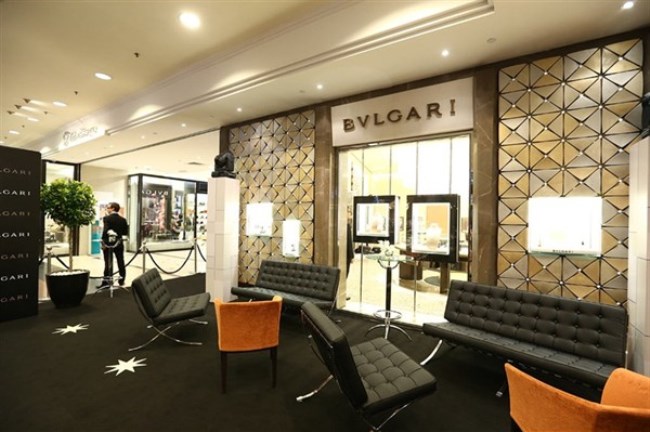 While the store doesn't normally have this external area to play with, the panels on the walls characterize the new facade
Inside, the boutique now boasts Venezian flooring that was built using handmade techniques from ancient Greece and Rome. For us, the highlight of the store is the massive figure eight shaped Giogali chandelier, originally designed by an Italian architect in the 1960s and repurposed for the 21st century by Bulgari. Each link in the cascading chandelier was crafted by hand, individually.
At the launch itself, former beauty queen Deborah Henry officiated over the proceedings, with top regional models Angie Ng, Ana R, Mikki Yao and Sonya Park wearing items from Bulgari's High Jewelry collection. All four models were flown in for the occasion and you might recognize a few faces as favorites of our Baccarat team.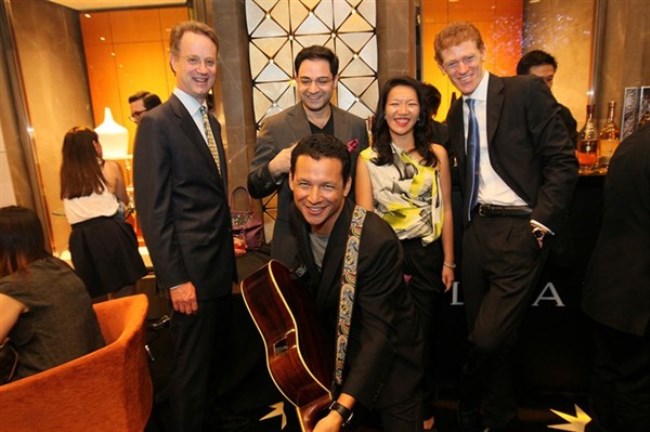 Italian ambassador to Singapore, H.E. Anacleto Felicani, guest, Bobby Chinn (foreground), Bulgari's Wong Mei Ling and Umberto Macchi
Henry wore a Special Edition Bulgari Bulgari white gold pendant with chain and pave diamonds, which is a commemorative piece to celebrate the store launch (limited to 88 pieces). Celebrity chef and restaurateur Bobby Chinn was also at the party, cracking wise and being generally gregarious. He was responsible for the lite bites served and many a lighthearted moment. Entertaining as he was though, Chinn was not the entertainer-in-chief. That honor fell to songstress Gena West and her repertoire. Our favorite parts of the night were the Glenmorangie single malt cocktails at the bar, and the neat stuff too of course.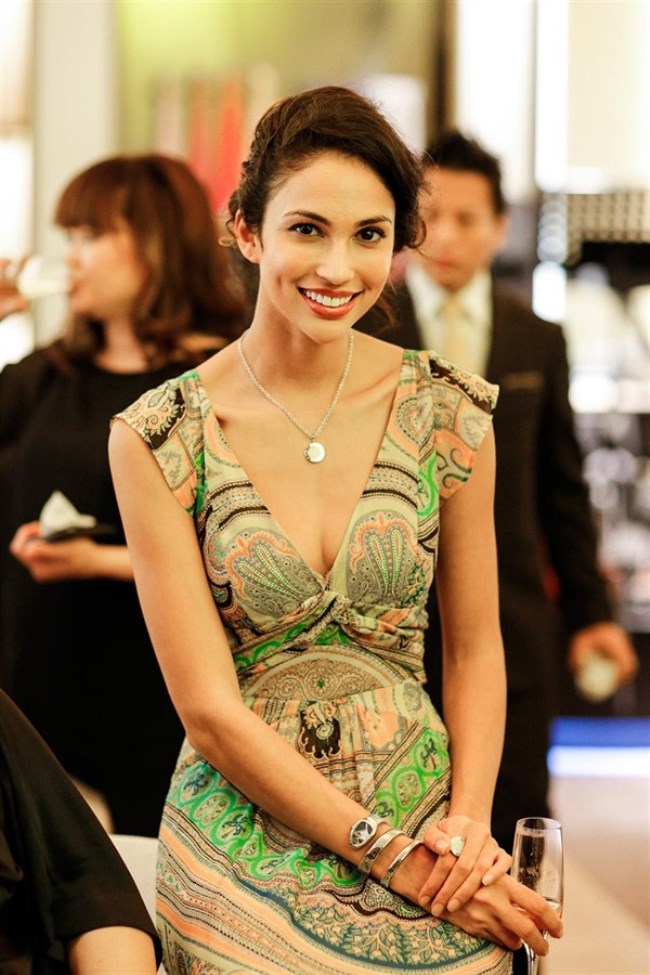 Deborah Henry with Serpenti watch and aforementioned Bulgari Bulgari pendant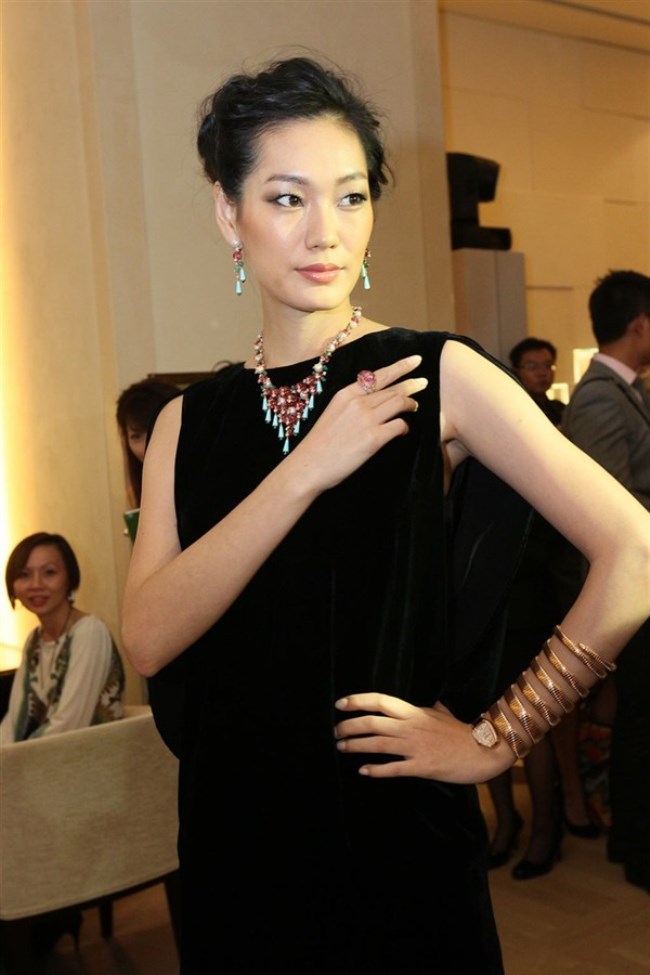 Sonya Park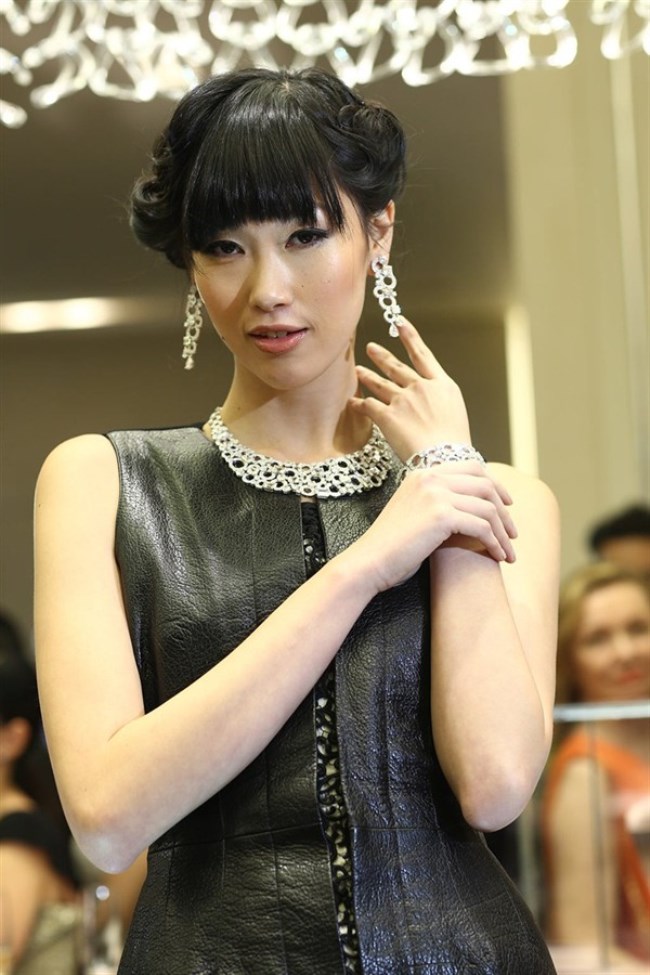 Angie Ng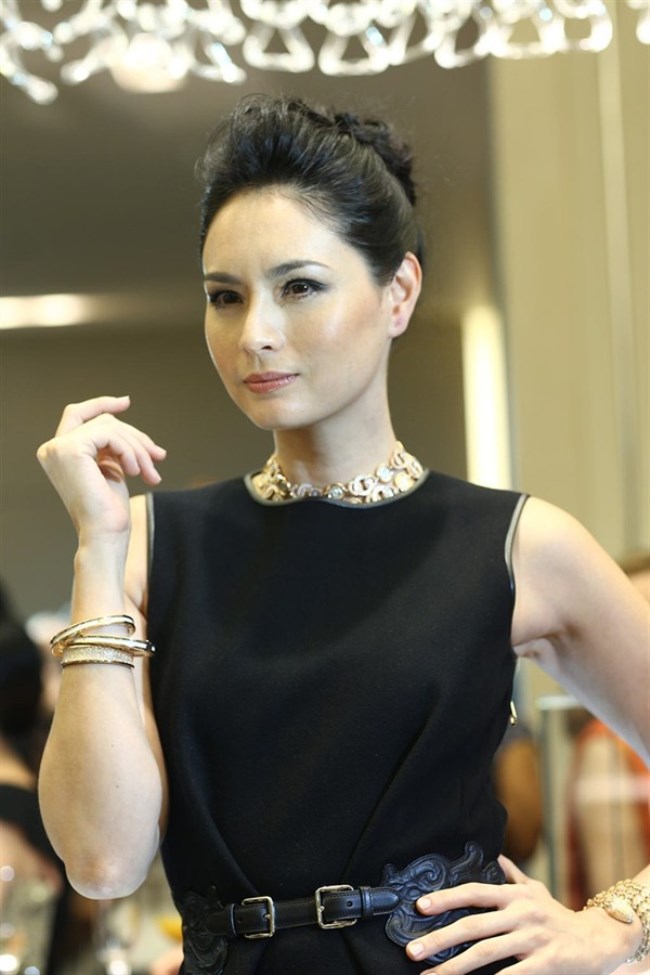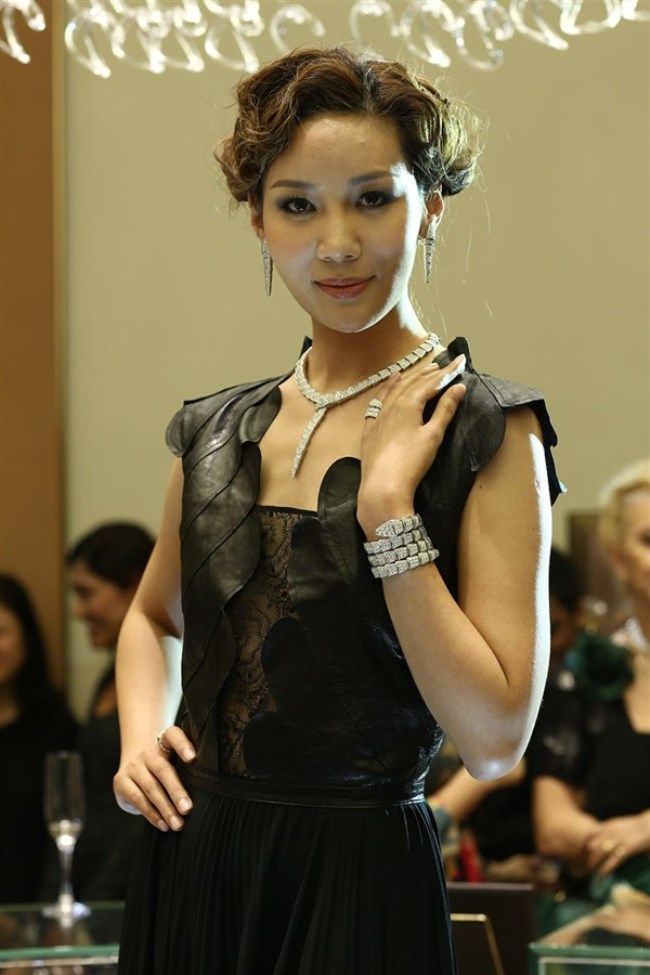 Mikki Yao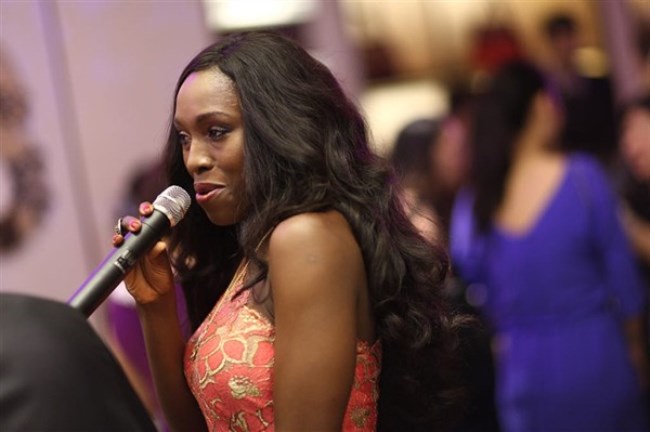 Gena West