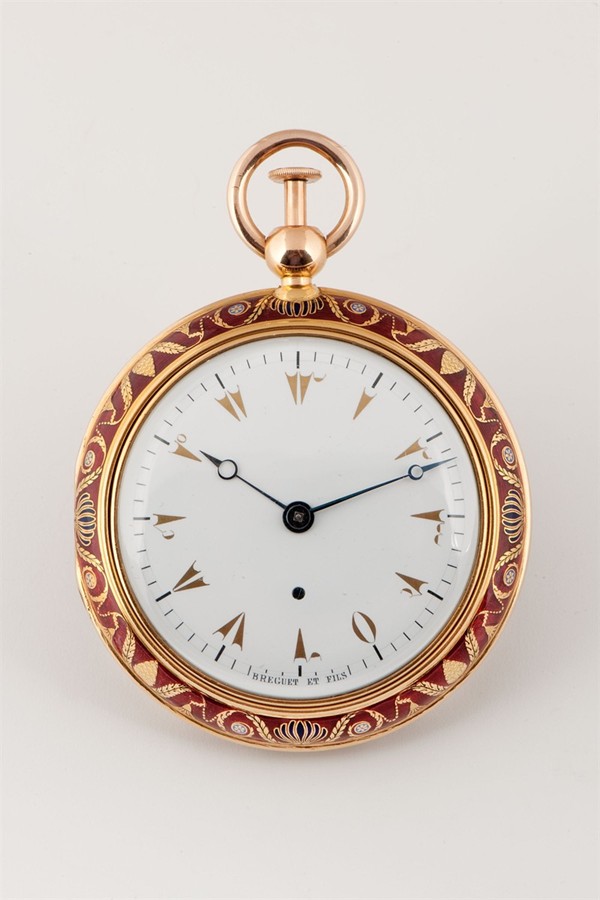 The Breguet Museum has announced that it has acquired an 1808 pocket watch, crafted for a dignitary of the Ottoman Empire, for the sum of CHF 650,000. This represents a record bid for a Turkish-style Breguet watch, and also a record for a pocket-watch auctioned on the youthful China market.
Part of the fun of historical auctions is, of course, the fascinating backstory behind each piece. This particular pocket watch was commissioned in 1807 by His Excellency Esseid Ali Effendi, former Turkish ambassador to Paris. He went by the rather grandiose nickname of "The Sublime Portal", and counted among his close friends Abraham-Louis Breguet himself.
One well, sublime contribution "The Sublime Portal" made to the horological world was alerting Abraham-Louis Breguet to the significance of the Turkish market, especially since Turkey was the only major power still allied with Napoleonic France.
Indeed, in a related morsel of history, it was at this juncture in time that Napoleon gifted Sultan Mahmud II with a Breguet sympathique clock encrusted in precious stones – the most expensive object ever made by A.-L. Breguet, still kept in the Topkapi Palace in Istanbul to this day.
Returning to the auction piece that is the subject of this story, the Breguet N° 1090 Grande Complication watch is a quarter-repeating model with independent grande and petite sonnerie featuring a case and double-case enamelled in the classic Turkish style, along with a dial graced with ancient Arabic numerals – all in an exceptionally good state of conservation.
This piece was the highlight of the sale held by Poly Auction in Beijing, and will now be joining the other Breguet Museum treasures. Plans are being made to exhibit the watch at the Breguet Museum, which is located above the manufacture's iconic boutique on the Place Vendôme.