We're lovin' the fashion in each of Beyoncé's related music videos. The diva turned to brands high and low to outfit herself, her backup dancers, and the supermodels in these videos by pulling items from DKNY, Hervé Léger, and Erickson Beamon, just to name a few.
Get the full story here below on what Beyoncé's wearing in her new videos here in the gallery.
"Yoncé"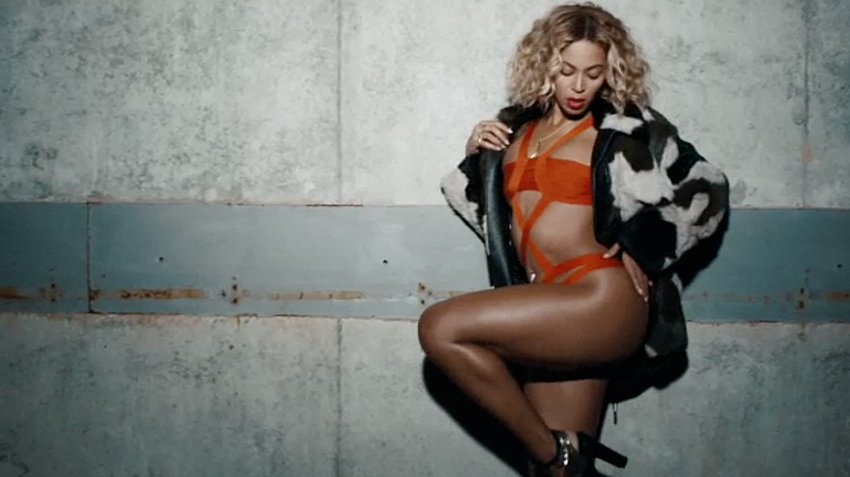 The diva wore Hervé Léger for this video.
"Yoncé" director Ricky Saiz said Tom Ford made this molded bodysuit during his days at Saint Laurent.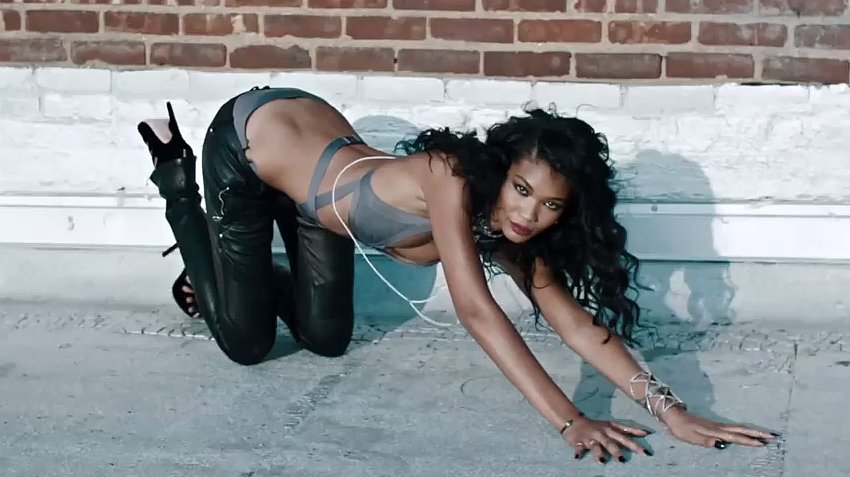 Model Chanel Iman looks fierce in this look from Hervé Léger, doesn't she? Her necklace is Erickson Beamon.
Bordelle created the bandage dress Beyoncé wears in this close-up.
"XO"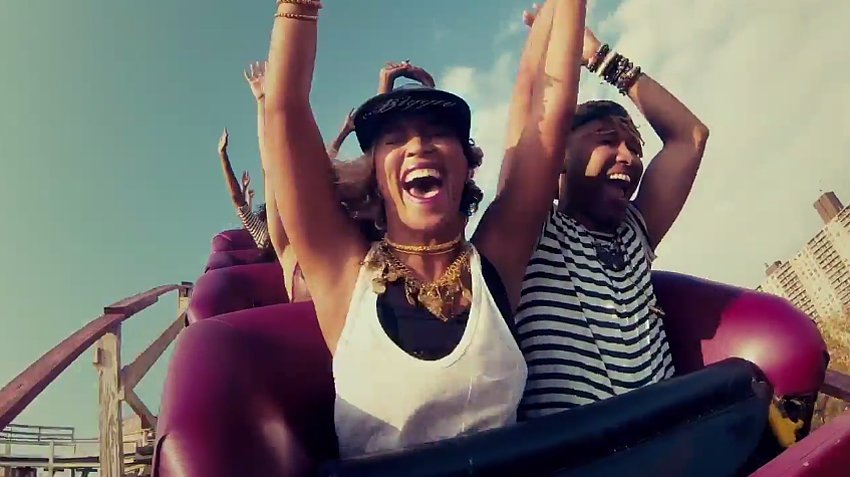 What better way to accessorize your roller-coaster ride than with a necklace from Erickson Beamon?
"Pretty Hurts"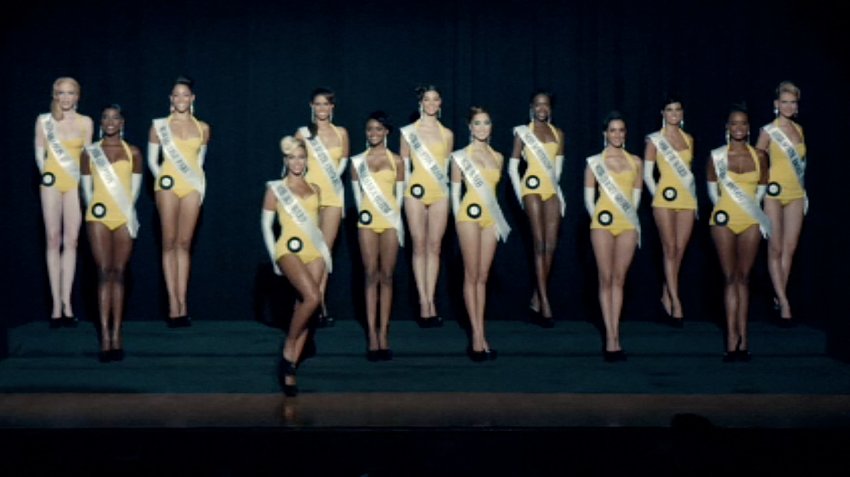 Beyoncé and all of the pageant contestants in this video are wearing black Steve Madden shoes that retail for $100.
Is Erickson Beamon the official jeweler of this visual album? It made this necklace, too.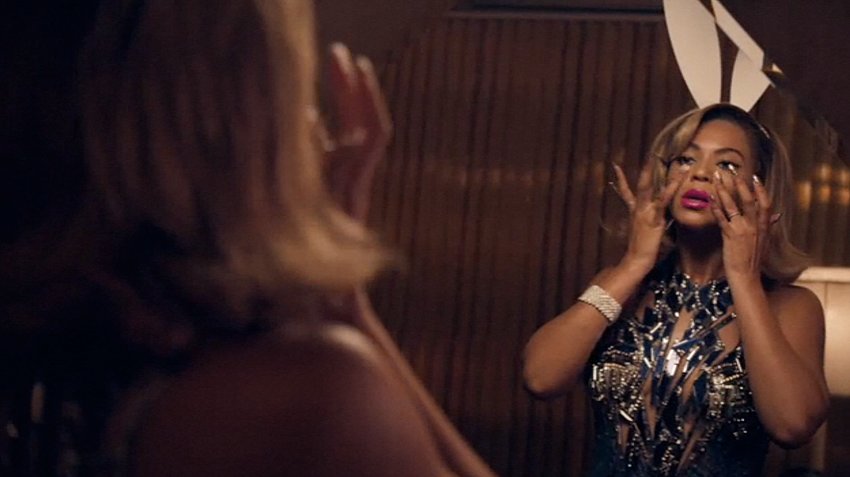 Erickson Beamon also made this pair of bunny ears.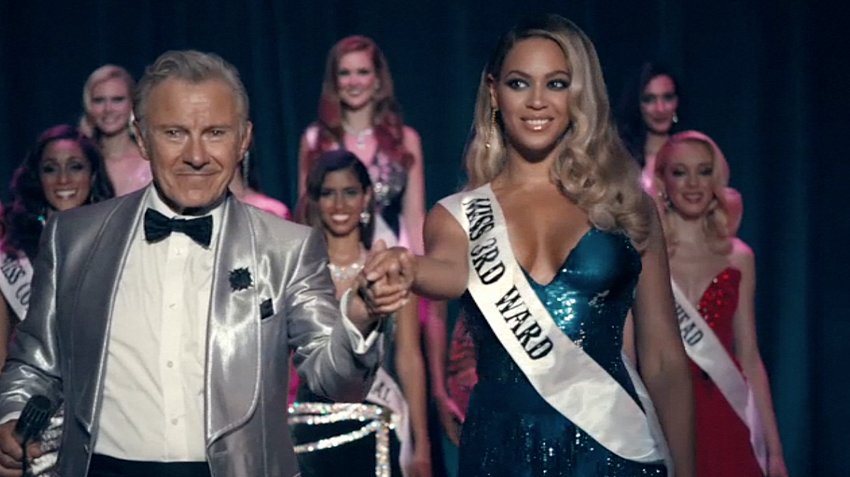 This sparkly blue dress comes courtesy of designer Georges Chakra.
"Pretty Hurts" and "Grown Woman"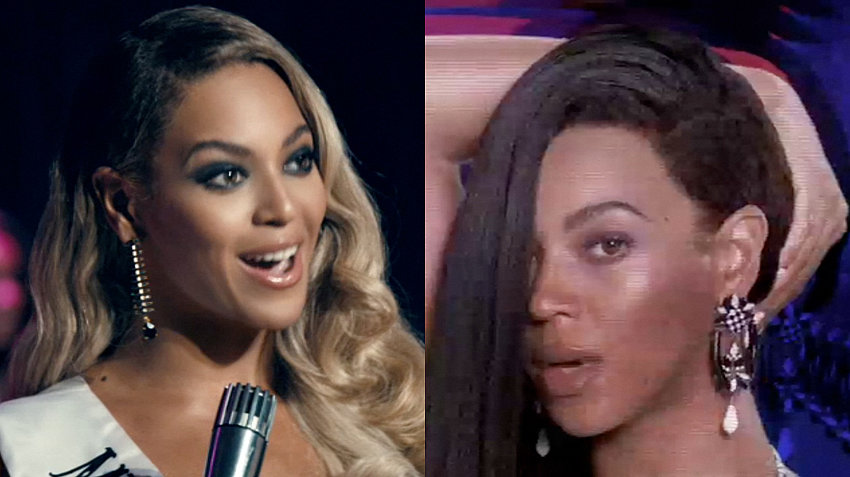 Both of these earrings are also Erickson Beamon.
"Grown Woman"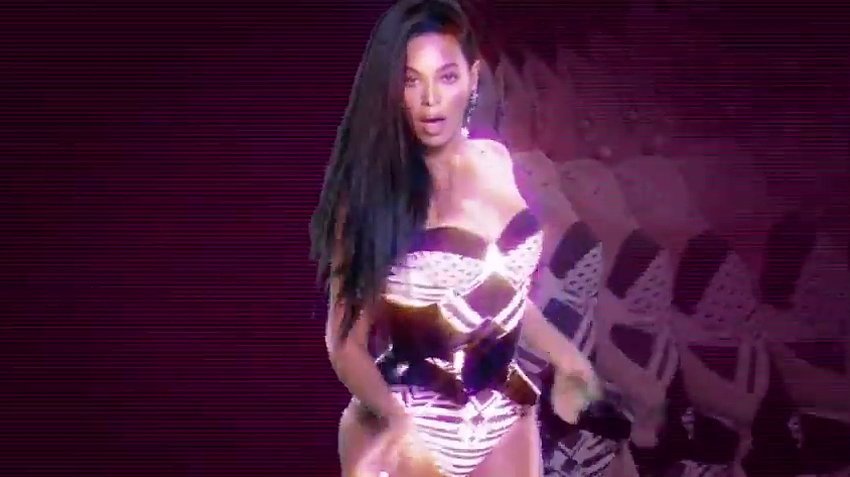 Turns out grown women wear swimsuits by Red Carter.
"Haunted"
The thigh-high stockings Beyoncé is wearing here come from lingerie makers Soft Paris.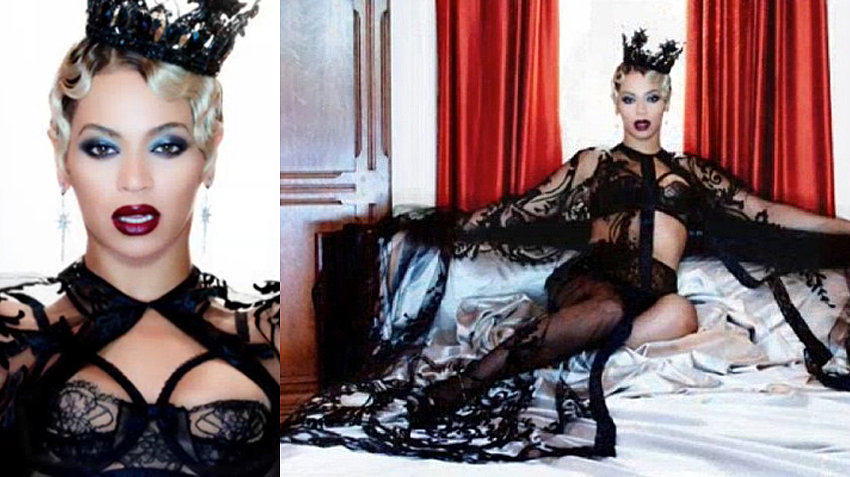 Beyoncé certainly looks haunting in this crown and cape by designer Michael Cinco.
"Jealous"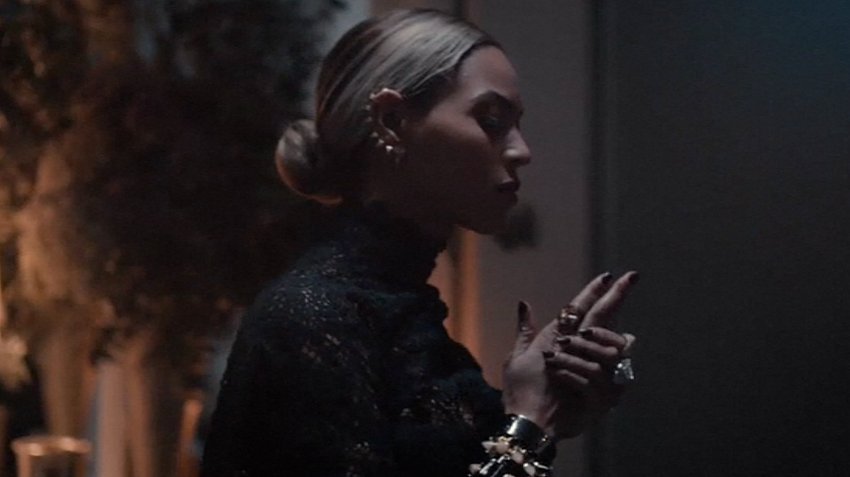 Those bracelets on her right wrist are all from Eddie Borgo.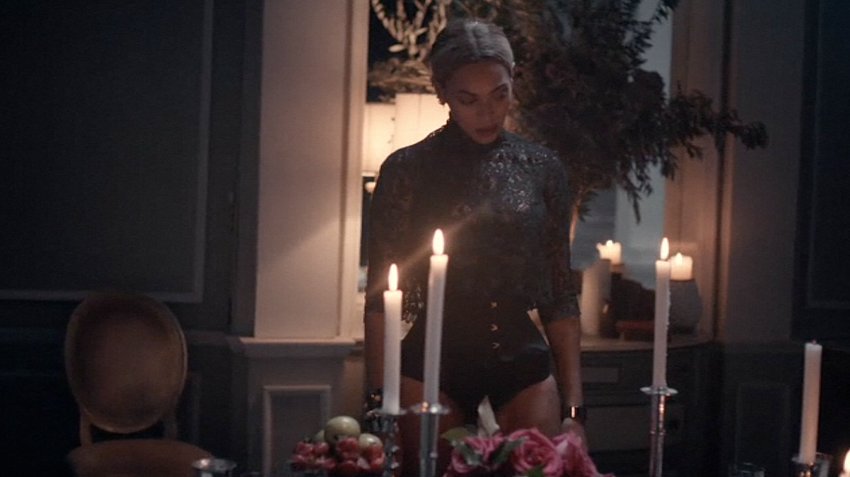 Are you jealous of this corset? It's from Soft Paris, too.
"Heaven"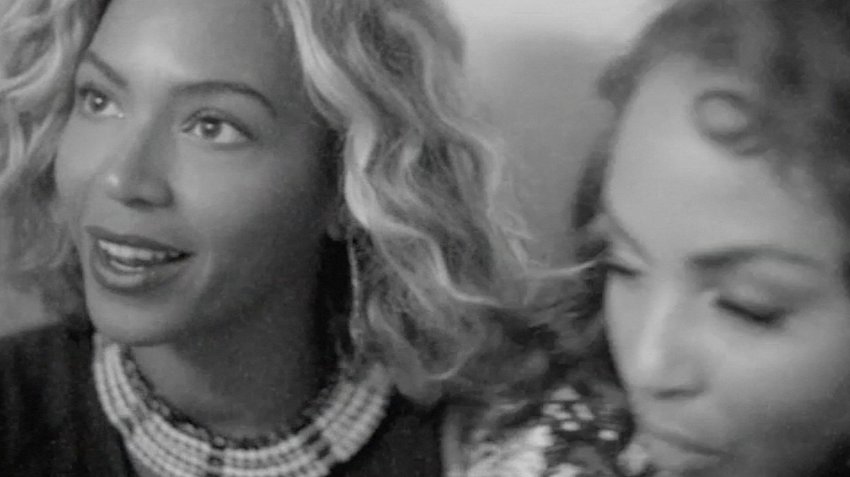 The singer wears a necklace from Auden in this shot.
"Blow"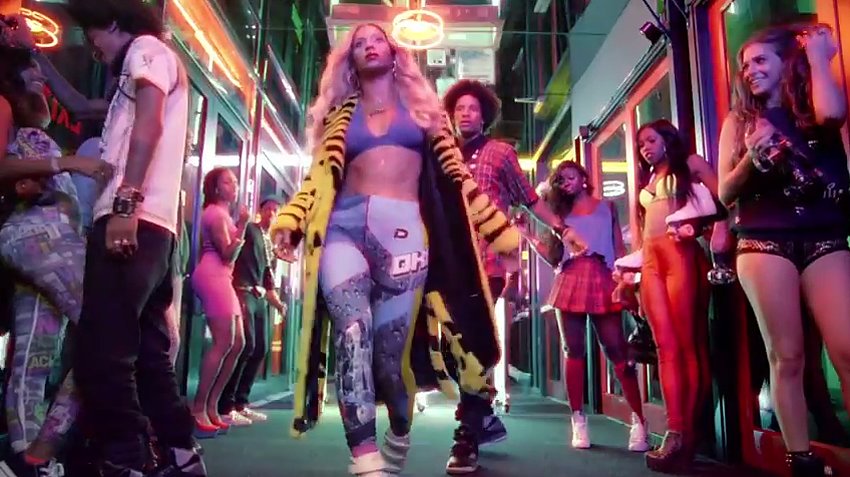 These leggings? DKNY.
"Ghost"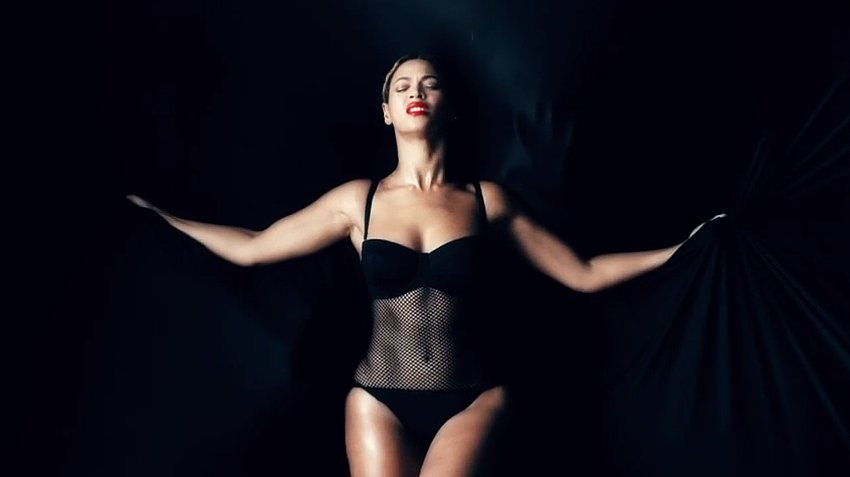 The diva chose this Seafolly swimsuit with a mesh bodice for this music video.