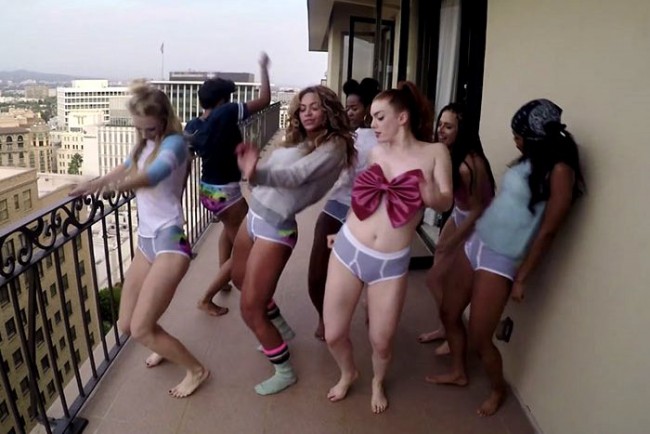 I can't understand a word Beyoncé is saying in this song, but i'm assuming it's about the popular convenience store.
Pretty dope idea for a song, and long over-due. This video shows her dancing around in her underwear ina luxe hotel with her pals.
She dances on the balcony. She dances in the hallway. She dances in the bathroom. The one thing that sets the vid apart is that it's shot home movie-style.