Discover a breathtaking array of stunning jewellery this weekend at the Singapore Jewellery & Gem Fair 2016. Over 100 upcoming designers, international manufacturers and private boutiques are exhibiting at the fair, which takes place at the Marina Bay Sands Convention Centre from Friday to Sunday, 4-7 November 2016 between 11am-8pm (4-6 November) and 11am-5pm (7 November).
A range of exquisitely handcrafted jewellery, first-time pieces, to view or buy, include Peranakan-themed jewellery from Foundation Jewellers, pieces from the Italian jeweller Famosi Singapore, as well as antique and vintage jewellery from Revival Vintage Jewels & Objects. Along with these pieces on show for the first time in Southeast Asia, is a wide array of jewellery at prices set to suit any budget.
Throughout the four-day event, the Singapore Jewellery & Gem Fair will be hosting a series of seminars and workshops designed to educate visitors about the latest jewellery design and gemstone trends. The seminars will feature distinguished experts such as Tanja Sadow, Dean and Director of Jewellery Design and Management International School and Panissara Navasamakkarnanja, Instructor, GIA Education, who will be sharing their tips, insights, perspectives and knowledge on topics such as "Marketing Gemstones & Jewellery to Millennials", "A Guide To Collecting Vintage Jewellery" and "History and Value Factors of Pearls" to allow participants to learn, understand and gain a more profound appreciation of fine jewellery and gems.
For more information, visit: SingaporeJewelleryGemFair.com.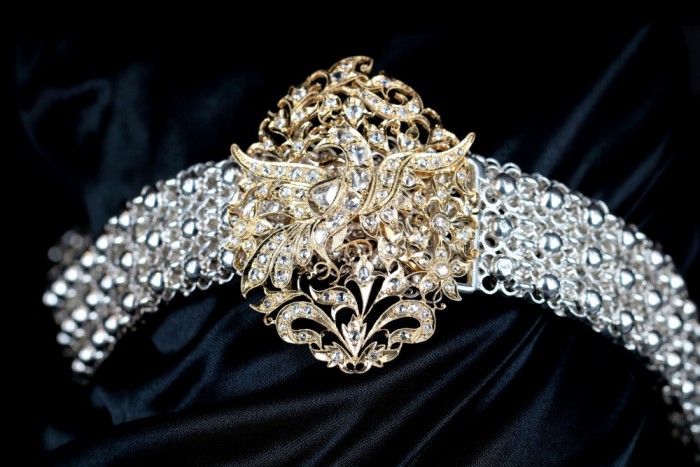 The Tiara and traditional Peranakan belt by Foundation Jewellers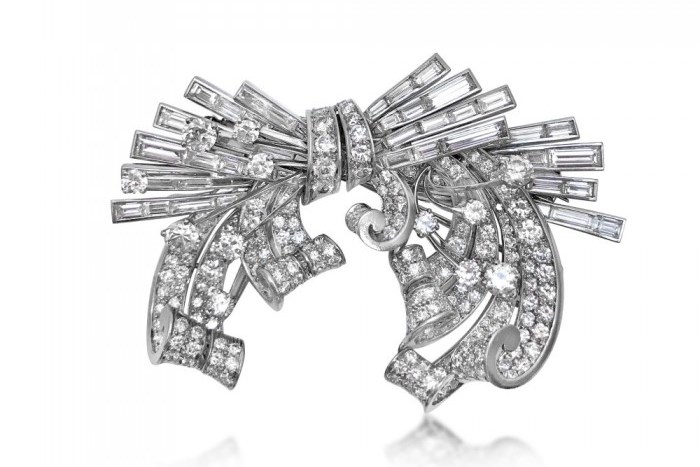 A Diamond Double Clip Brooch, by Trabert Hoeffer Mauboussin, dating back to the 1940s on display on feature by Revival Vintage Jewels & Objects