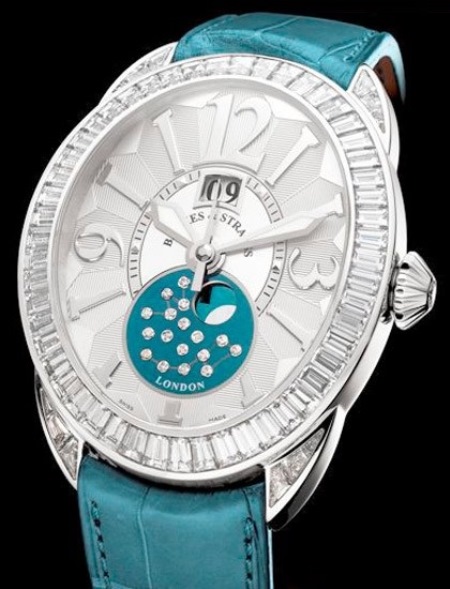 Staying true to their reputation of being the Masters of Diamonds, Backes & Strauss London has produced yet another masterpiece with the Regent 1609 AD that showcases brilliant diamonds in bold yet graceful design.
The watch is named for the year English astronomer Thomas Harriet made the first drawings of the moon – before Galileo. The diamonds are mapped to represent the 17-star constellation upon the moon-phase indicator.
Set in 18k gold cases shaped to accentuate the multifaceted gems' play of light, the sophisticated turquoise-blue watch will not be launched until October 2008. Till then, it is on display in the Harrods Fine Jewellery and Watch Room opposite the de Beers boutique.
The Regent 1609 AD retails from £17,000 and is available in two sizes as well as a choice of different diamond combinations.