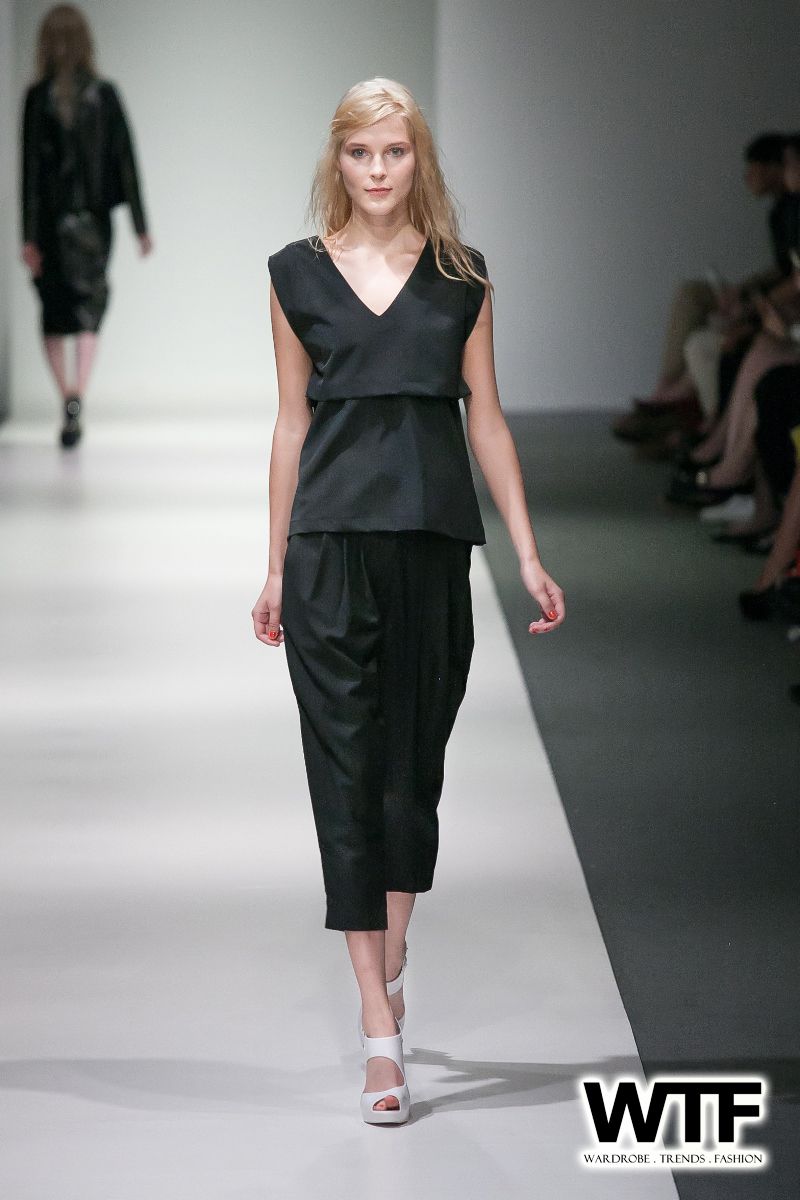 Plunging necklines, bare backs, patent leather, vinyl capes and shiny dresses were the order of the day from Saturday's Fall 2014 Collection at Audi Fashion Festival.
Designer Nic Wong weaves together classic forms with a quirky twist as he marries these exquisite cuts with up-to-date aesthetic elements, embodying the free spirited women.
Whether you're adventurous enough to don a these shiny numbers this collection has plenty of refined, loose fitted and minimalistic ready to wear options that are perfect for corporate attire or a weekend shopping spree, not only making them effortlessly chic and absolutely wearable, but also giving them a look of downtown edginess that "it girls" everywhere will fall in love with.
Photography by Ee Shuen