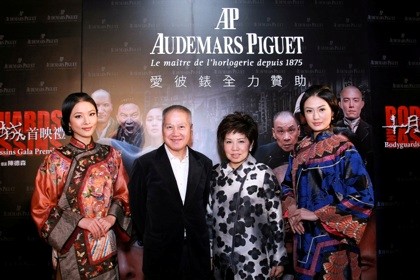 The historic watchmaker Audemars Piguet has provided several antique timepieces for the latest cinema offering, 'Bodyguards and Assassins'.
The film is set in the City of Victoria (the British Colony of Hong Kong in 1905) and suitable watches were needed to match the period. A truly monumental RMB43,000,000 was invested in creating a 1:1 scale of the former colony – the largest ever made of the city.
Martin Wehrli, the Director of the Audemars Piguet Museum, accordingly picked out a couple of pocket watches dating back to the early 1900s. They were sourced from the Swiss museum collection and shipped to Hong Kong for filming.
The partnership between the historic label and the mega-bucks movie was readily visible at the recent premiere. Held on December 14, it attracted a host of big names, not least the director of the film Peter Chan, who expressed his gratitude to Audemars Piguet for their time-telling contribution.