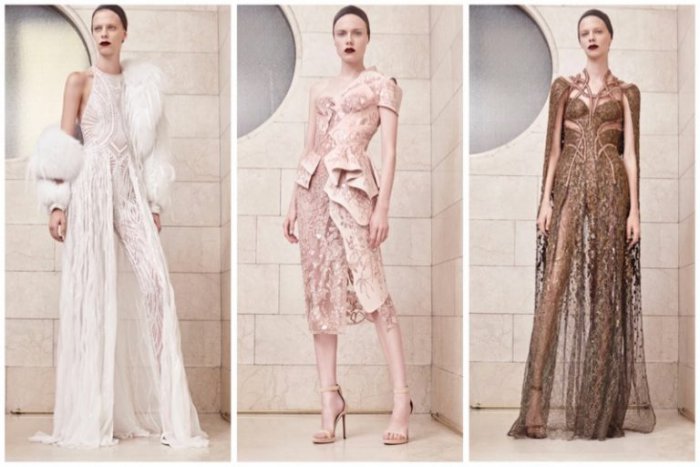 Atelier Versace unveils its fall-winter 2017 collection
Atelier Versace showcases its fall-winter 2017 haute couture collection full of sleek silhouettes and shimmering embellishments. Strong silhouettes including capes, tailored jackets and ruffled sleeves stand out. Donatella Versace showcased designs in pretty pastel pink, powder blue, gilded gold and ivory white. A jumpsuit decorated in sequins and asymmetrical gowns add even more drama to the selection.
"Atelier Versace is a fantasy come to life. It is about power and fragility, and the inner strength when the two are combined," says Donatella Versace. The use of tulle, metallic leather and suede brings a sense of luxury to the collection.
—————————————————–
ATELIER VERSACE FALL/WINTER 2017