One of the few actresses of the 21st century to earn A-list status is no doubt, Angelina Jolie. The American star is known for taking on roles ranging from dramatic to action-packed. With the recent release of her 'By The Sea' directing effort, we decided to take a look back at four of Angelina Jolie's most stylish (and memorable) roles. Who can forget the billowing robes of 'Maleficent' or her iconic 'Tomb Raider' bikini?
——————————————————
MALEFICENT (2014)
Angelina Jolie poses in a fur adorned black robe and horns in Disney's Maleficent
In 2014's 'Maleficent', Angelina Jolie showed the other side to the 'Sleeping Beauty' villain. For the film, Angelina wore prosthetic cheekbones and horns, paying homage to the original Disney animation. Many of Jolie's wardrobe included roomy robes which made quite the scene stealers. And don't forget the makeup.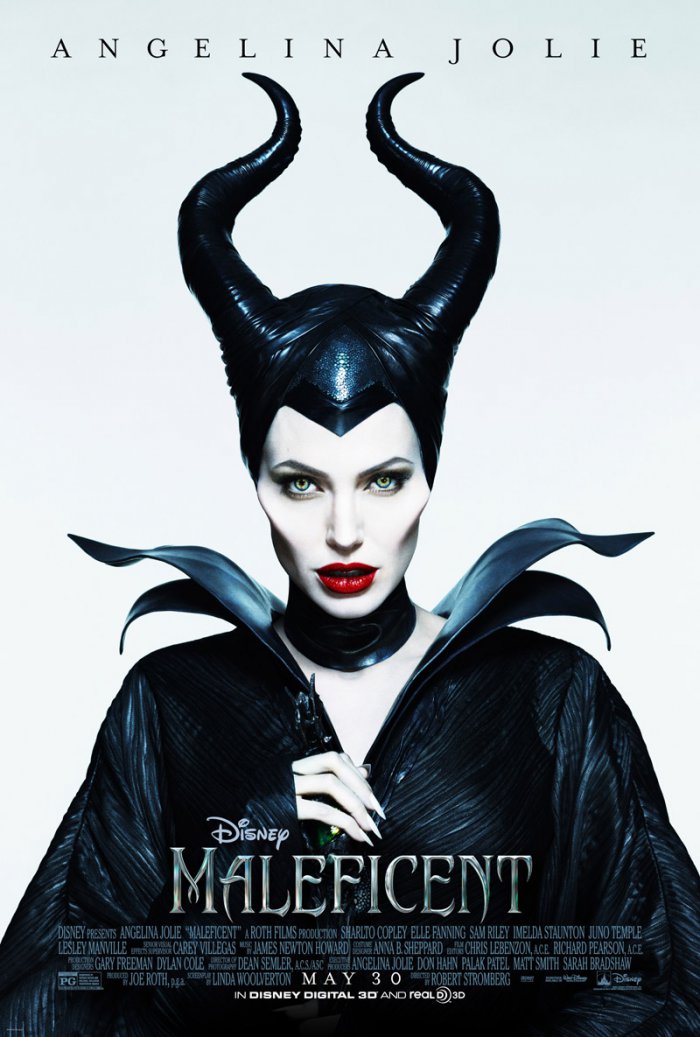 Angelina Jolie on Maleficent poster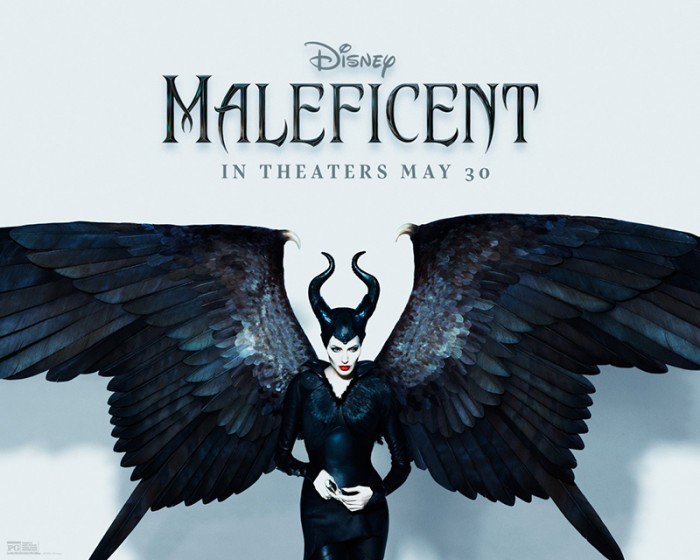 Angelina Jolie spreads her wings in Maleficent promotional image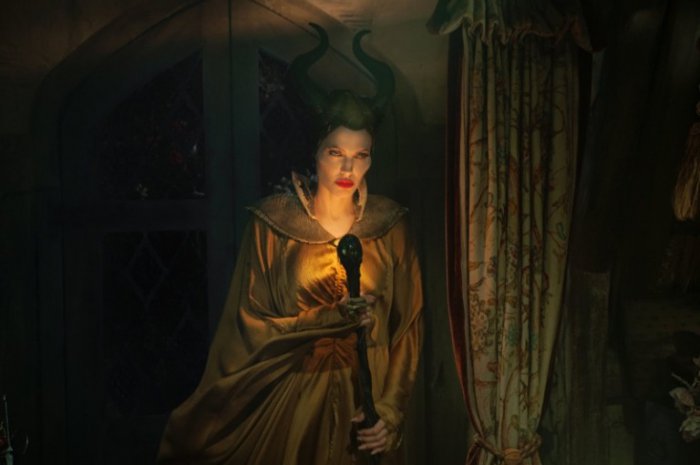 Angelina Jolie cuts a imposing figure in gold robes for her role as Maleficent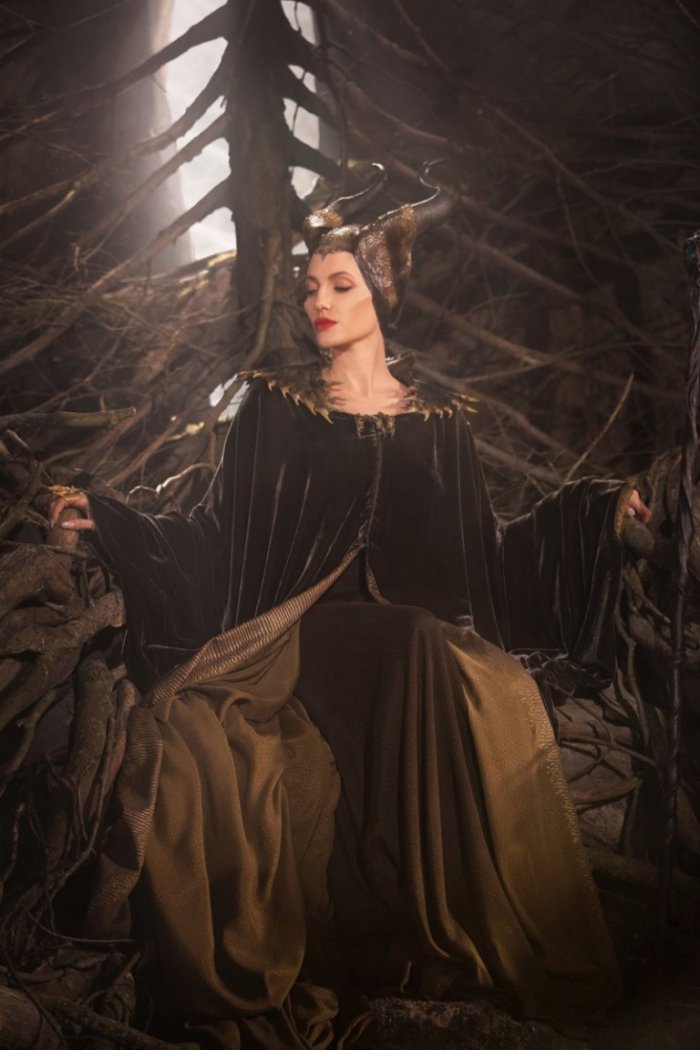 Angelina Jolie as Maleficent wears black robes as she sits on her throne in the forest
——————————————————
MR. & MRS. SMITH (2005)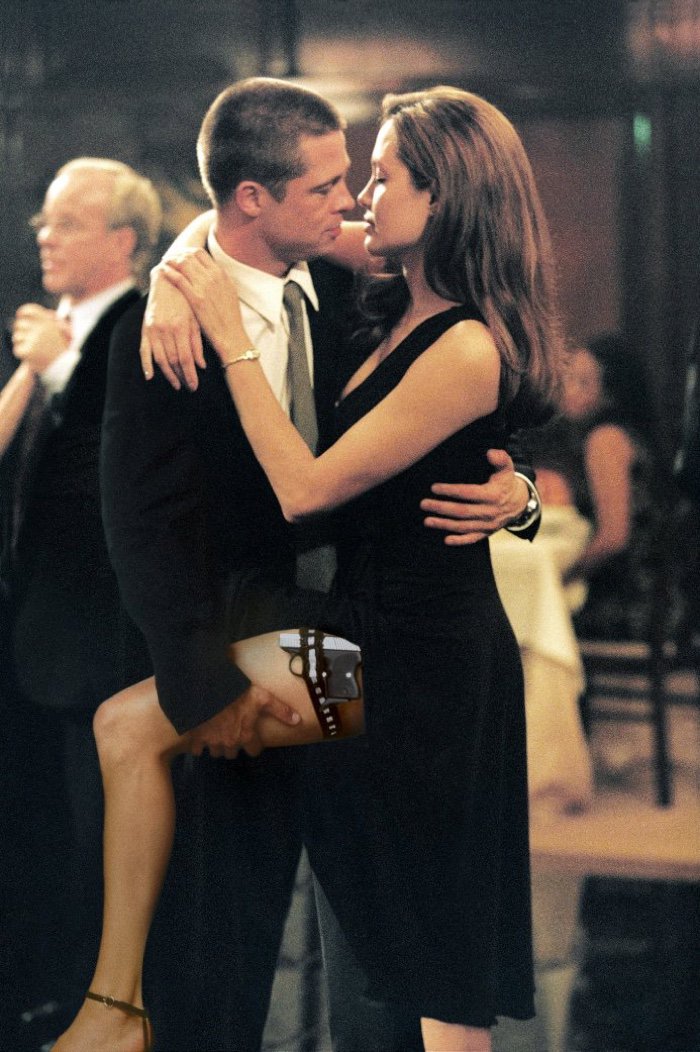 Angelina Jolie flaunts some leg as Jane in a black dress for Mr. & Mrs. Smith still
'Mr. & Mrs. Smith' saw Angelina Jolie and Brad Pitt team up as married assassins who were both ordered to kill one other. It was one of Angelina's biggest hits and also begun the two A-list actors relationship. Despite being a spy, Angelina's character of Jane did not skimp on the style department.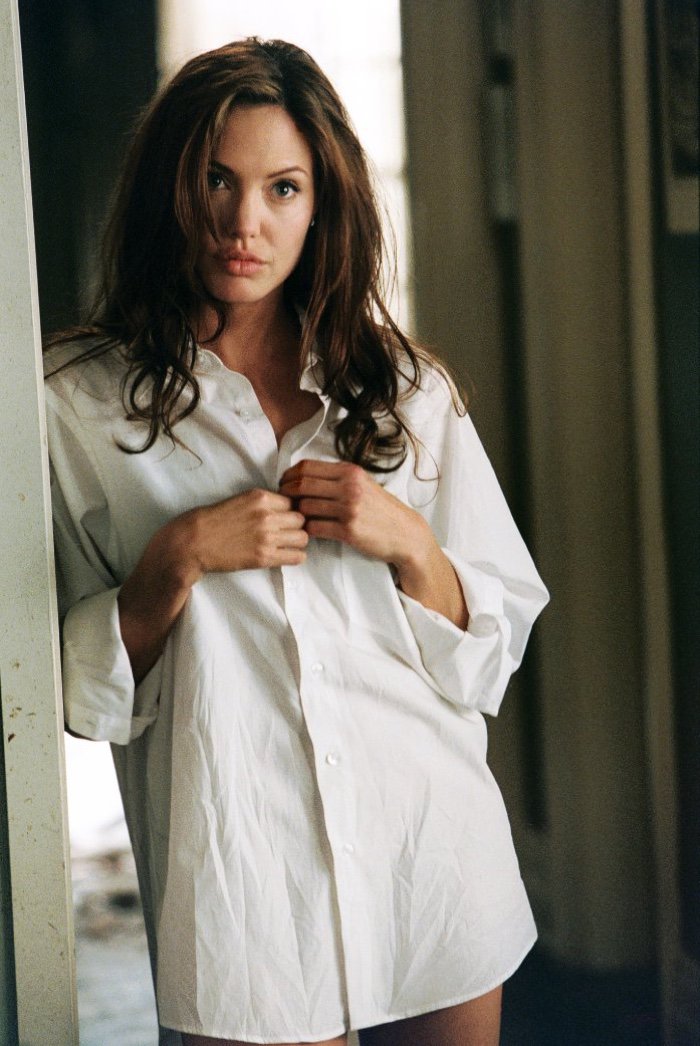 Angelina Jolie proves that wearing a white men's shirt can always be a sexy look in Mr. & Mrs. Smith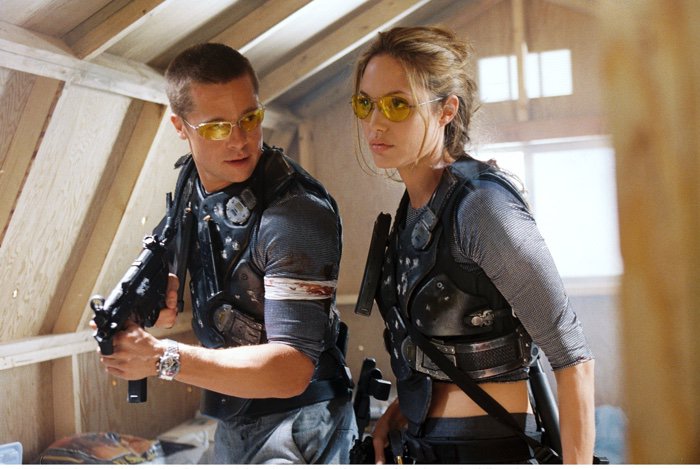 Angelina Jolie and Brad Pitt sport his and hers fashion – spy style in Mr. & Mrs Smith with matching vests and coordinating sunglasses.
Angelina Jolie and Brad Pitt on Mr. & Mrs. Smith poster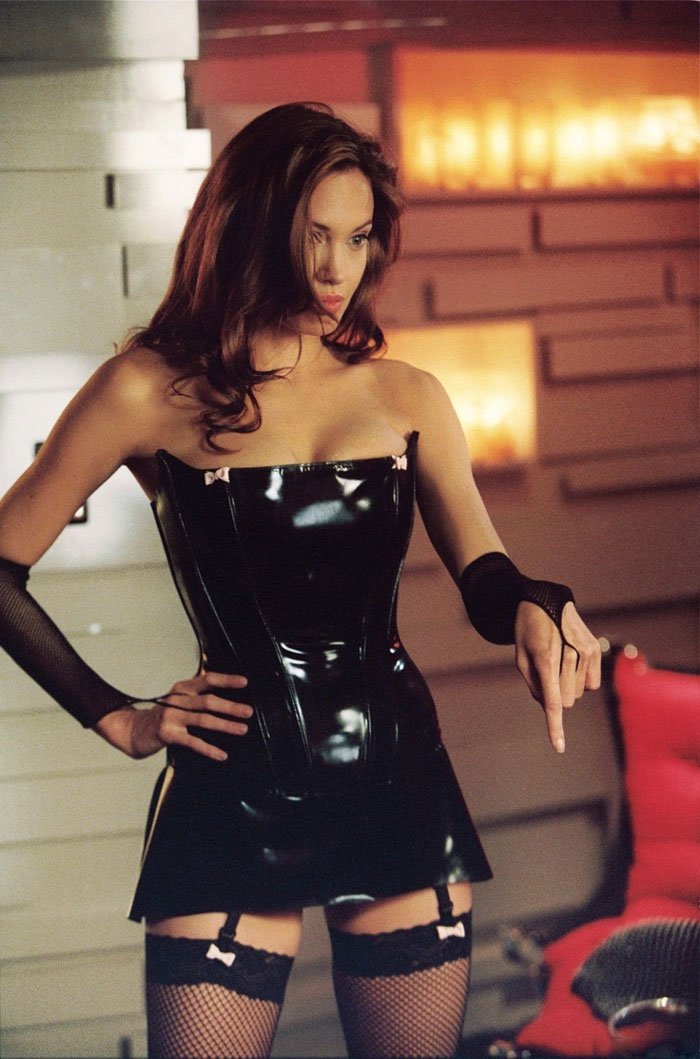 Angelina Jolie takes on a latex bondage look in black as Jane in Mr. & Mrs. Smith role
——————————————————
TOMB RAIDER (2001)
Angelina Jolie wore a sexy two-piece black bikini in the 2001 film "Lara Croft: Tomb Raider".
Cementing her role as an action star, Angelina Jolie kicked ass as Lara Croft in 2001's 'Tomb Raider'. Although many remember her shorts or bikini looks in the film, Angelina also served up some more elegant fashions inspired by equestrian style.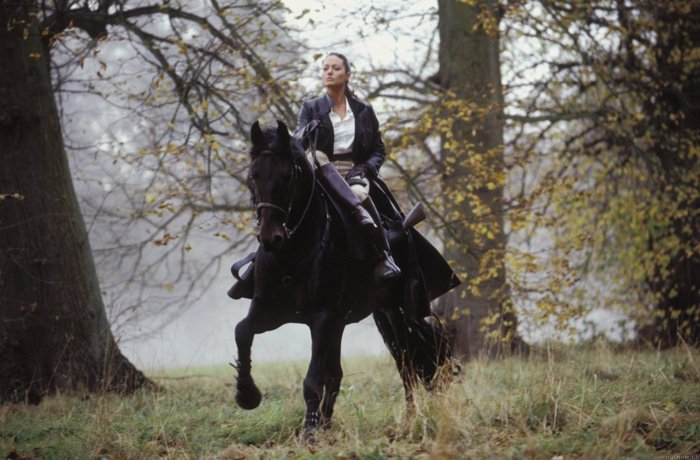 TOMB RAIDER: Angelina Jolie sports equestrian style in riding boots and fitted trousers as she rides a horse.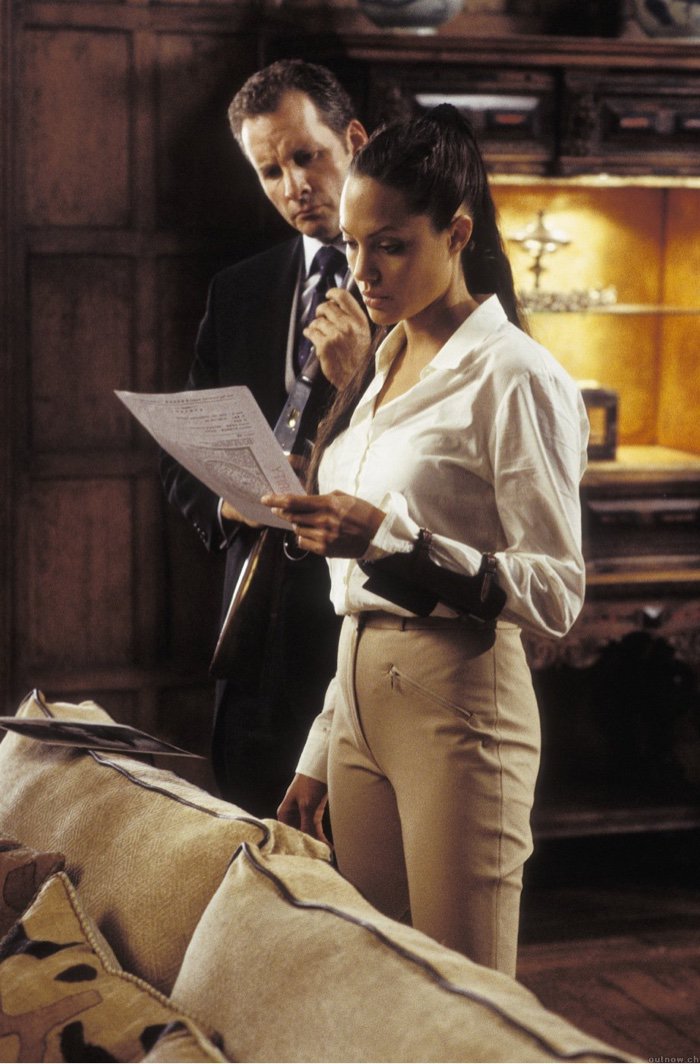 TOMB RAIDER: Angelina Jolie's role of Lara Croft called for an aristocratic look. With riding pants and a button-up blouse, she fits the look.
Angelina Jolie on Tomb Raider (2001) movie poster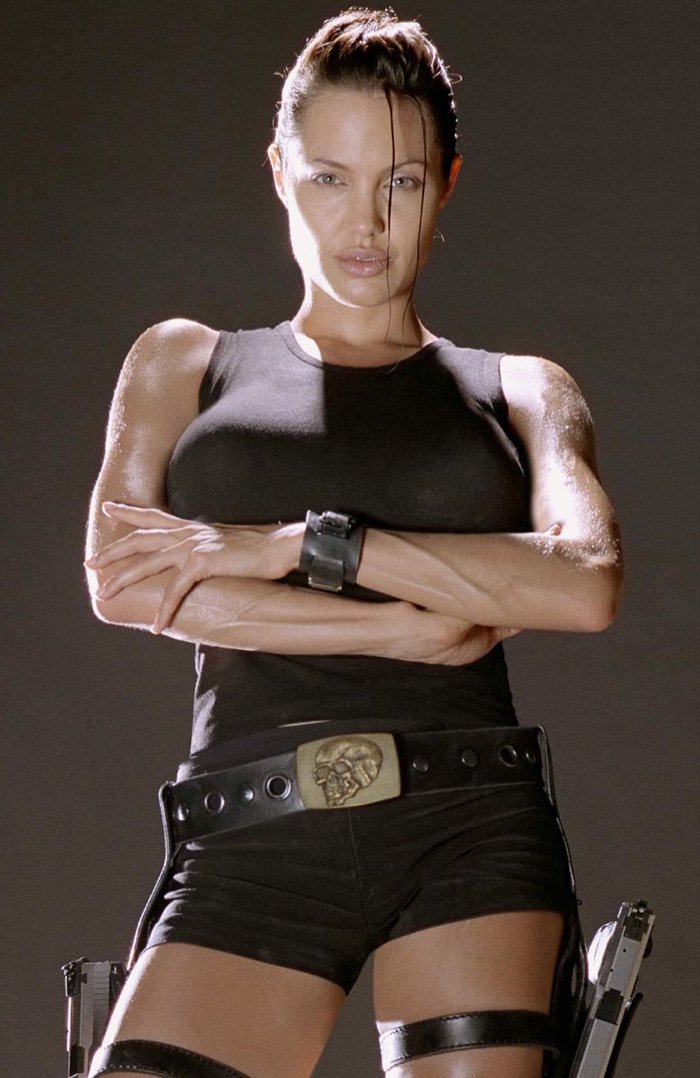 Angelina Jolie plays the role of action heroine with a large dose of sex appeal. She wears a black tank and shorts with a gun holster on her hip.
——————————————————
SALT (2010)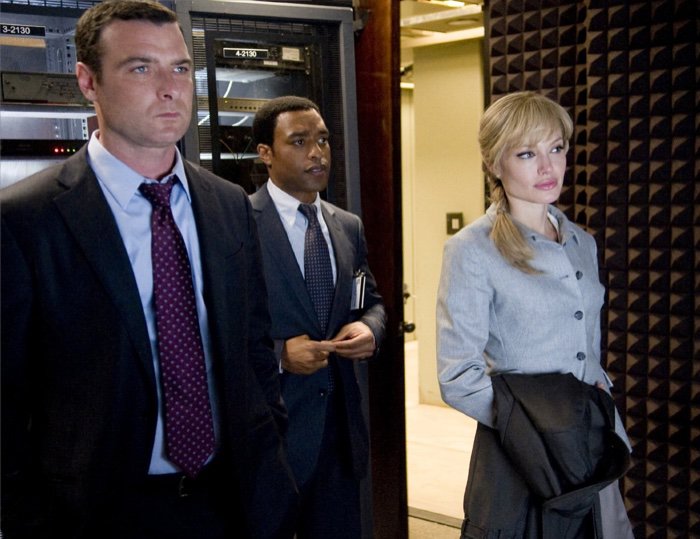 Angelina Jolie goes blonde for her role in Salt.
2010's 'Salt' had Angelina return to the role of action star. In the movie she plays Evelyn Salt, an agent accused of being a Russian spy. The globe trotting movie saw Angelina sporting some killer coats and a change of hair colors.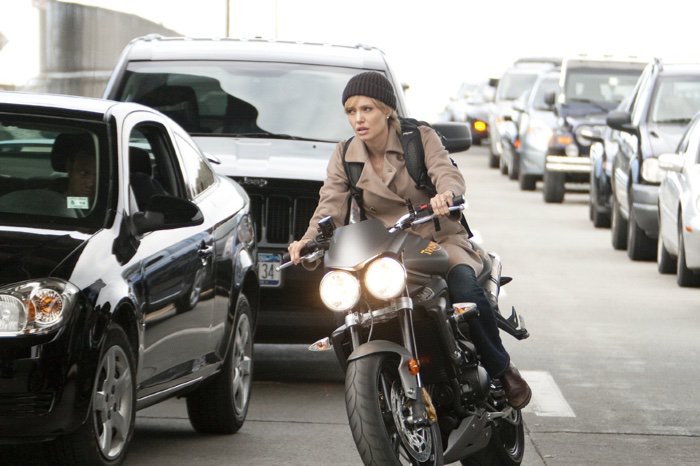 Angelina Jolie is the ultimate action hero on a motorcycle.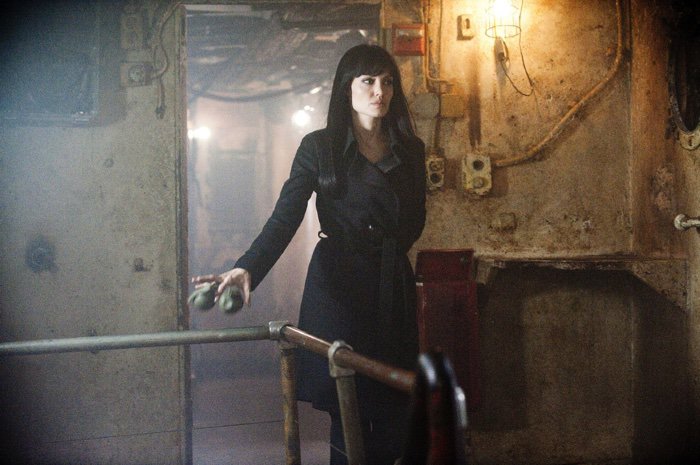 Angelina Jolie wears a long black trench coat for her role as Evelyn Salt in Salt.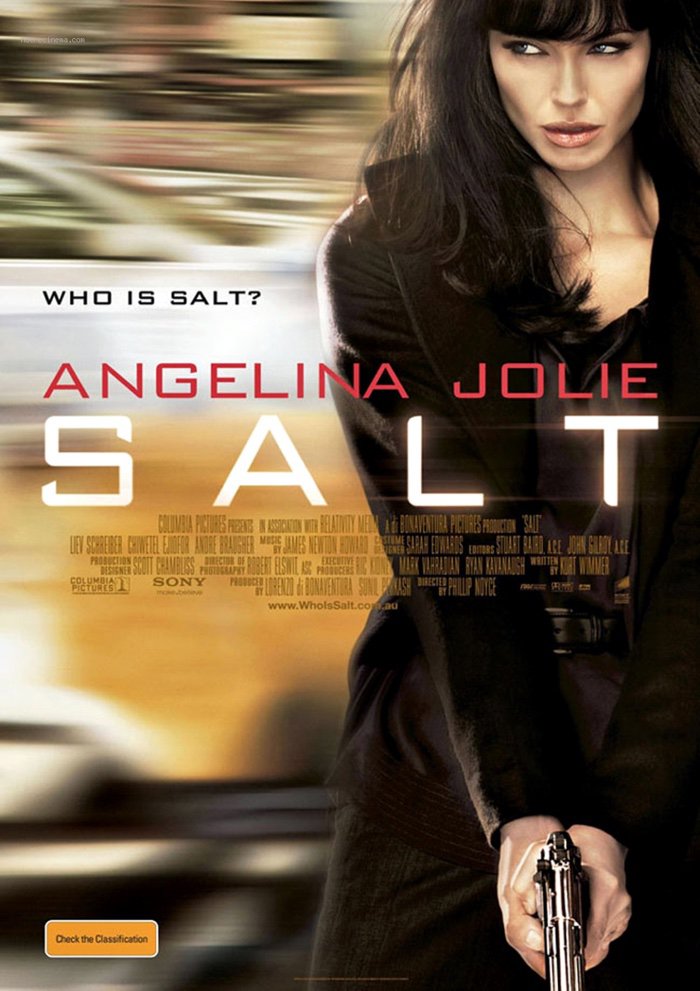 Angelina Jolie on Salt poster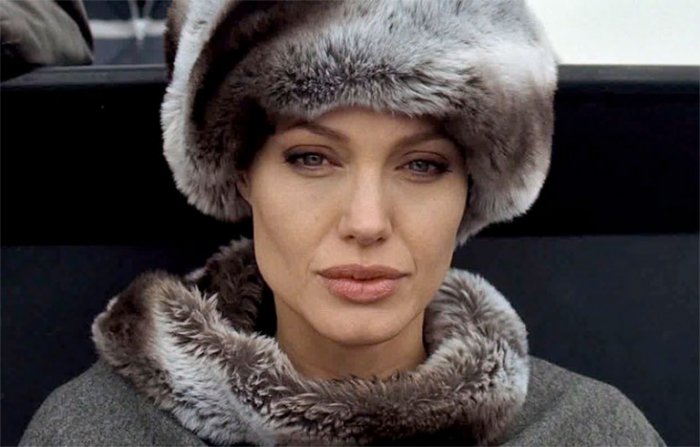 SALT: Angelina Jolie in 2010's Salt covers up from the cold in a fur hat.