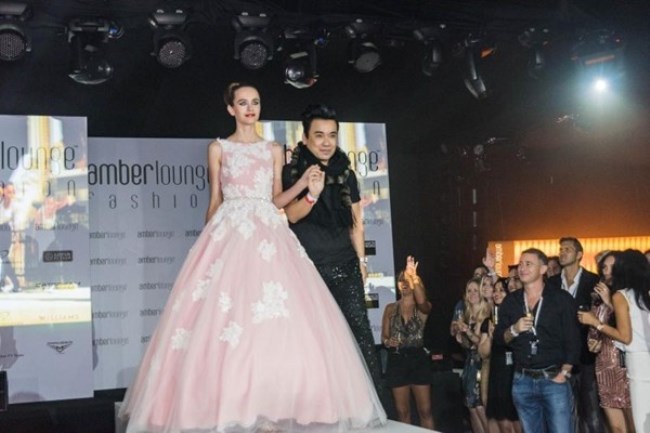 Award-winning designer Francis Cheong and model after the showcase of his couture collection specially designed for Amber Lounge
Amber Lounge celebrated the Singapore F1 Grand Prix with its trademark glamor and exclusive two-day party for its seventh edition. Francis Cheong and JM Icon by Johnny Manglani headlined Saturday's extravagant fashion show, where five F1 drivers strut down the runway. Another highlight of this year's party was when Grammy-award winning Brit songstress Estelle electrified the Amber Lounge A-list celebrities, F1 drivers, dignitaries, supermodels and guests on both Saturday and Sunday with stellar powerhouse performances.
With a 2000-strong party-crowd over the weekend, the exclusive guests and revellers sipped on the finest Dom Perigon and Moet & Chandon. There was a special treat for whisky lovers – Amber Lounge had one of the world's most awarded spirit of its kind, Glenfiddich, on hand to keep the party-goers happy.
Amber Lounge's Sunday closing party saw F1 fraternity joining in the party for post-race celebrations. The most anticipated night of the weekend brought an exclusive performance by Estelle. Guests were also treated to the luxurious Fragrance Du Bois bespoke scents, including one that was exclusively created for Amber Lounge, Oud Amber Intense. In its 11th year, Amber Lounge has become globally renowned name that is synonymous with the world of luxury and motorsport.
"For us, it is all about how we can challenge ourselves to go beyond all expectations each year, to stay fresh and on top of the F1 party scene…We know exactly what our guests love at our parties and we ensure they receive this and more, we want our guests to just keep coming back year-after-year. We work closely with all our sponsors to provide our party-goers with the ultimate F1 experience – only the best." said Sonia Irvine, founder of Amber Lounge.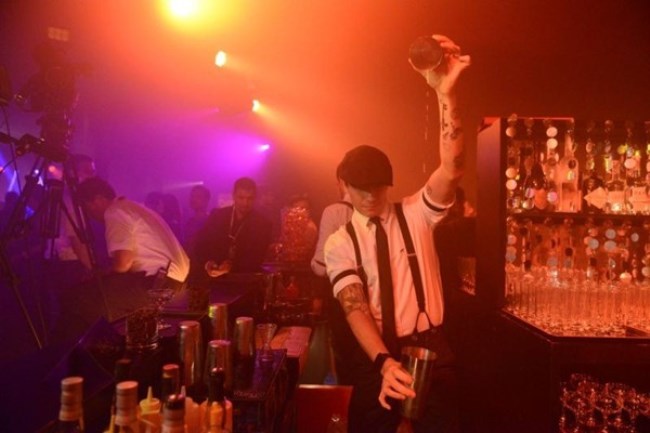 Guest bartender Michael Callahan from Proof & Co working his magic behind the bar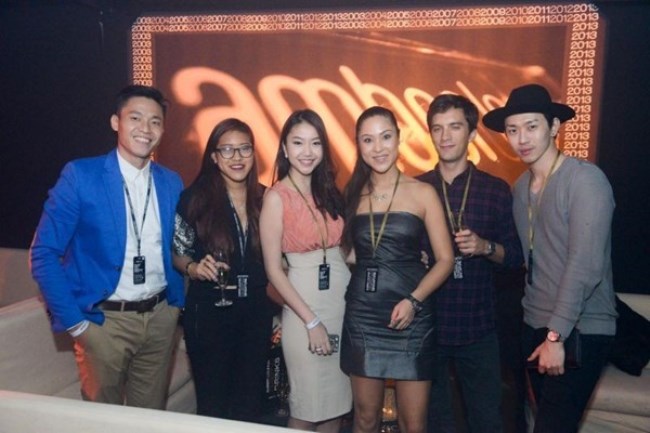 Guests at Amber Lounge Singapore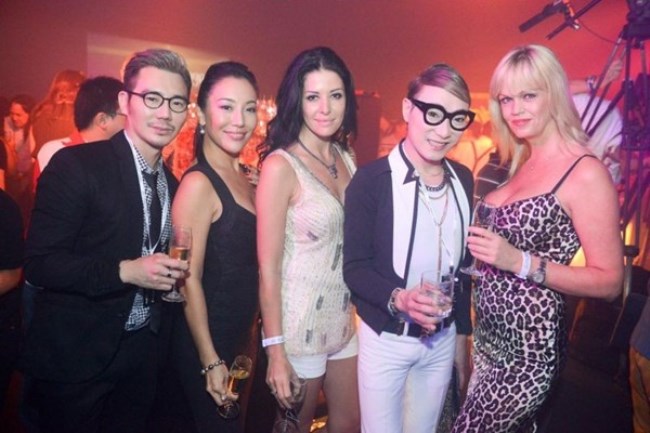 Guests were all smiles for the camera
Showing some love to the guests at Amber Lounge Singapore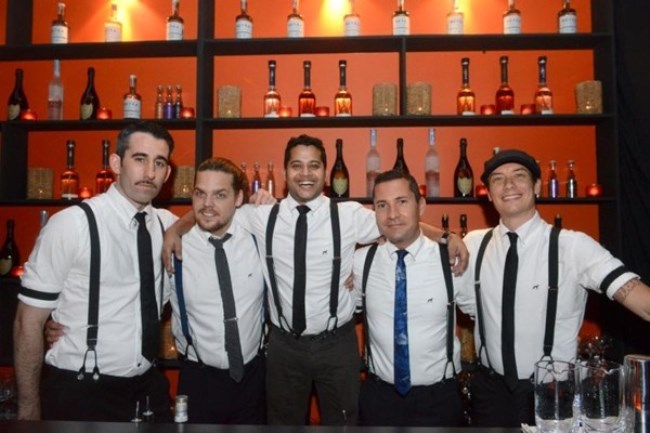 The team from Proof & Company provided their award-winning bartending skills and cocktails for Amber Lounge Singapore