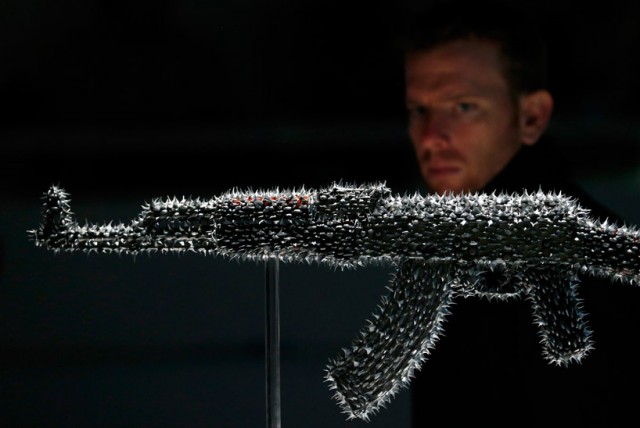 "Don't Touch" by Nancy Fouts. Photo by Andrew Winning/Reuters
"AKA Peace" is an exhibition in which 23 AK-47 assault rifles were decommissioned and converted by contemporary artists into sculptural works for charity auction. The exhibition is on display at the Institute of Contemporary Arts in London through September 30. The AK-47 sculptures will be auctioned on October 6, with proceeds to benefit Peace One Day.
The exhibition was conceived by Bran Symondson, curated by Jake Chapman, and presented by Peace One Day.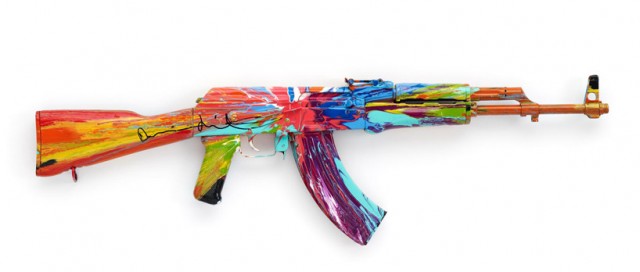 "Spin AK47 for Peace Day" by Damien Hirst. Photo by Prudence Cuming Associates
"Sign of the Times" by Langlands & Bell. Photo by Andrew Winning/Reuters
Art by Bran Symondson. Photo via Peace One Day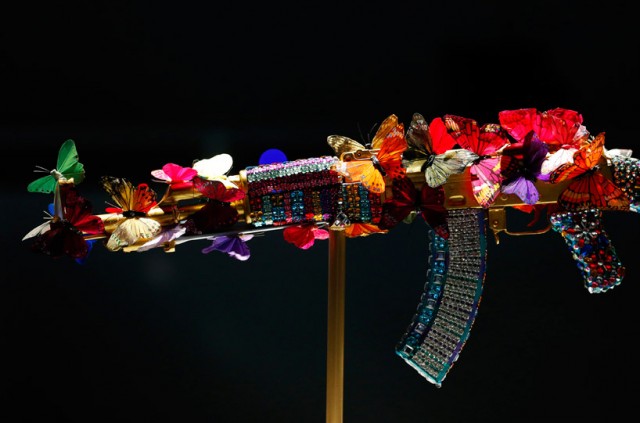 "Where Souls Dwell" by Laila Shawa. Photo via designboom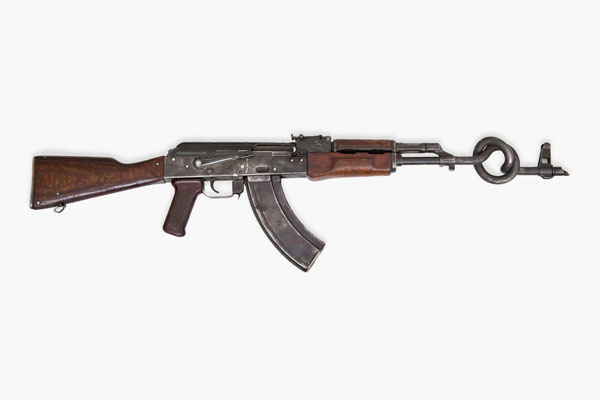 Art by Tim Noble and Sue Webster. Photo via Peace One Day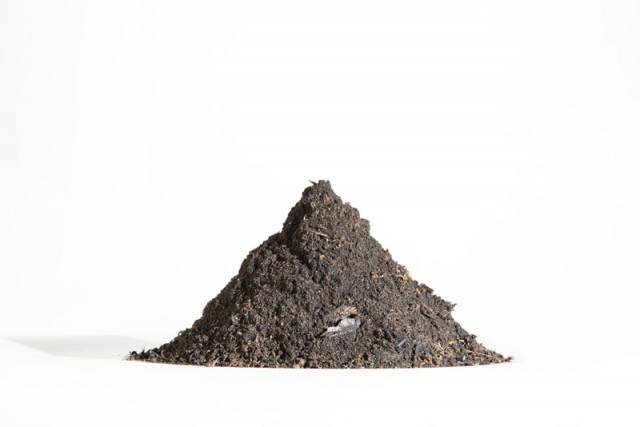 Art by Gavin Turk. Photo via Peace One Day