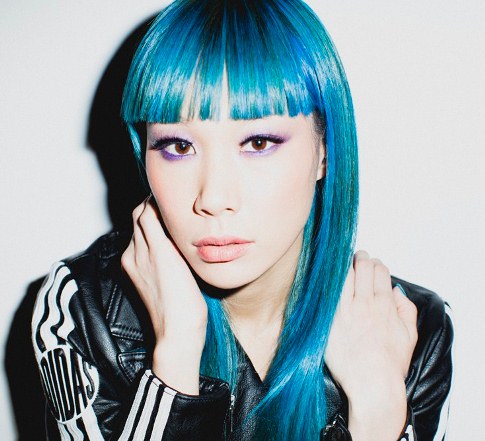 You've seen adidas Originals and Jeremy Scott Spring/Summer 2012 previously.
Here's the backstage video of the shoot. Courtesy of Adidas.
Tokyo born Mademoiselle Yulia, whose debut album Mademoworld was launched in 2011 graces the look book for Jeremy Scott's Spring/Summer 2012 women's collection. As usual we want every single piece of the colorful piece of goodness this collection exemplifies.
Enjoy!
Mademoiselle Yulia was born in Tokyo, and made her debut as a DJ in 2008, as well as a singer in 2011, with album Mademoworld. She is also known for her work with a range of Japanese and international artists such as Teriyaki Boyz, Verbal, and Uffie."