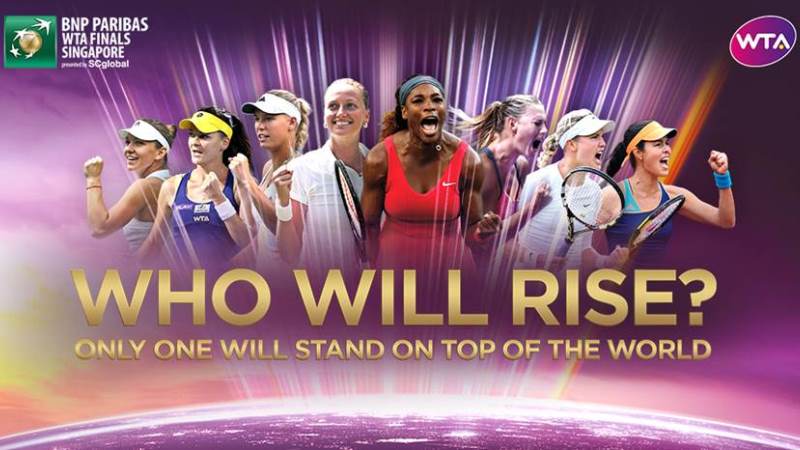 For those of you who are tennis fans – you will know that the best women singles and doubles players are getting ready to battle for the ultimate crown in women's tennis – to be number 1.
And for those who live in Singapore, the buzz that a global tennis event is coming to town is in the air.
The Women's Tennis Association (WTA) has announced that the singles field for the 2014 BNP Paribas WTA Finals Singapore presented by SC Global will include the following superstars:
Serena Williams – Defending champion
Maria Sharapova
Simona Halep
Petra Kvitova
Eugenie Bouchard
Ana Ivanovic
Agnieszka Radwanska
Caroline Wozniacki
These elite athletes will compete head-to-head on the ultimate stage at the new Singapore Sports Hub from October 17-26, 2014 for the ultimate prize money of US $6.5 million!
Whilst in the Doubles camp, there is one last doubles slot to fight for, with the pairing of former world #1s Martina Hingis and Flavia Panetta, still in the hunt of making their first ever WTA Finals appearance.
Outside the four grand slams, the WTA Finals is the biggest tennis event on the planet and for the next 5 years, it will be calling Singapore home.
Complementing the array of world-class tennis on court, the Racquet Club – the official VIP hospitality programme of the WTA Finals – has been designed to offer a premium tennis experience.
For more information and ticketing, head to SportsHub.com.sg.