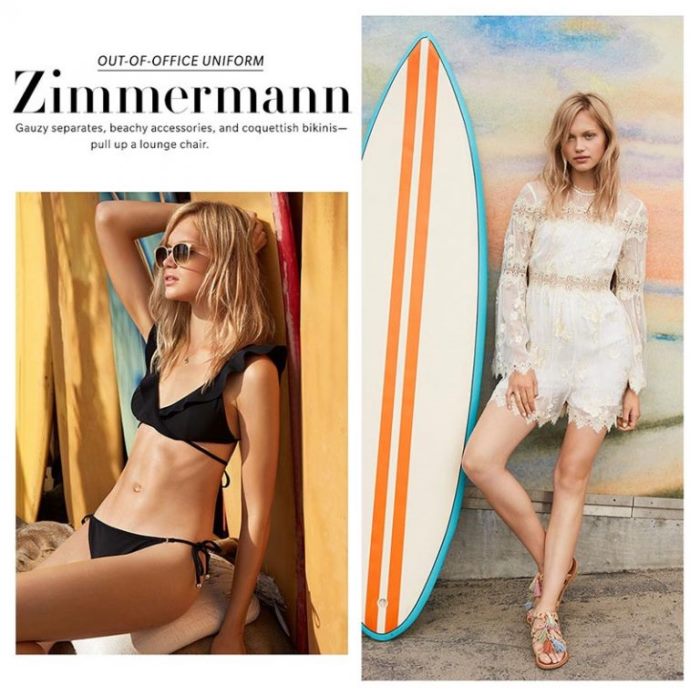 Get ready to hit the beach in these ultra-feminine styles – (Left) Zimmermann Caravan Frill Wrap Bikini, Garrett Leight Kinney Metal Sunglasses and Bianca Monros Gomez Keepsake Locket Necklace (Right) Zimmermann Tropicale Antique Romper and Link Tassel Flat Sandals
If you are looking to enjoy a beach getaway, than Zimmermann has just the pieces for you. With a recent lookbook at Shopbop, the Australian fashion brand takes the spotlight.
These sun-drenched images feature chic ensembles that are perfect for lounging. Enjoy the sand beneath your feet in a mix of strappy bikinis to lace rompers as well as frilled shorts. Finishing the swimwear looks are tasseled sandals and handbags in sleek leather.
———————————————————————
ZIMMERMANN RESORT 2017 LOOKBOOK AT SHOPBOP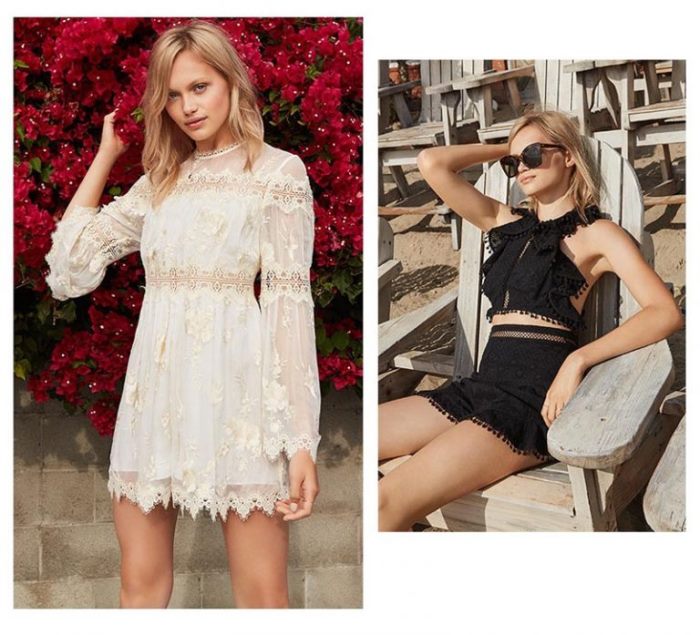 Enjoy your vacation time in these lounge-worthy styles – (Left) Zimmermann Tropicale Antique Romper and Bianca Monros Gomez Keepsake Locket Necklace (Right) Zimmermann Caravan Flutter Bodice & Caravan Flutter Shorts; Le Specs Savanna Sunglasses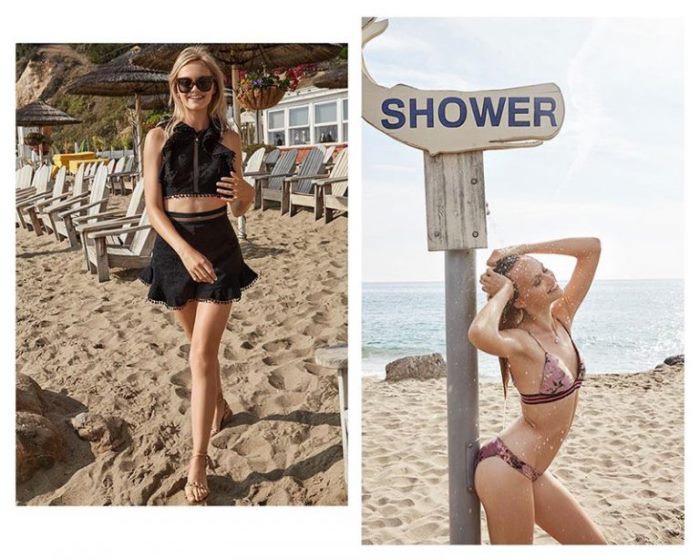 Take a walk in the sand with Zimmermann's chic designs – (Left) Zimmermann Caravan Flutter Bodice, Caravan Flutter Shorts & Link Tie Flat Sandals with Le Specs Savanna Sunglasses (Right) Zimmermann Tropicale Triangle Bra & Tropicale Skinny Bikini Bottoms; Bianca Monros Gomez Keepsake Locket Necklace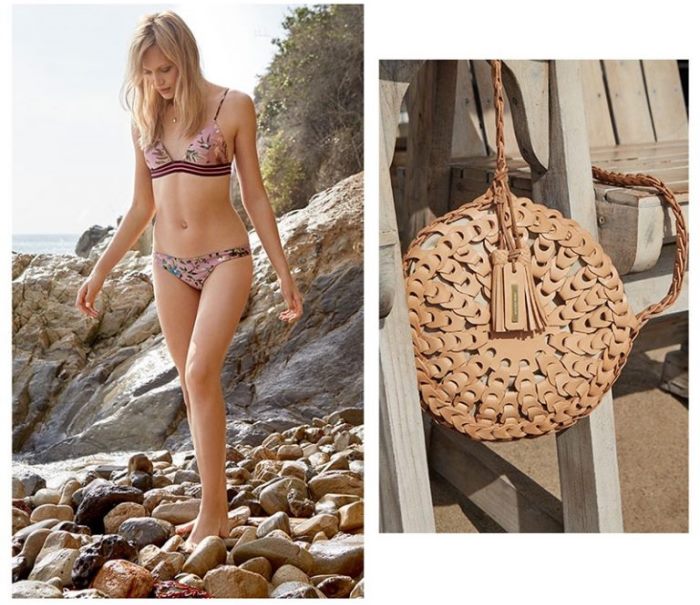 A colorful bikini will certainly stand out on the beach – (Left) Zimmermann Tropicale Triangle Bra & Tropicale Skinny Bikini Bottoms; Bianca Monros Gomez Keepsake Locket Necklace (Right) Zimmermann Circular Link Bag