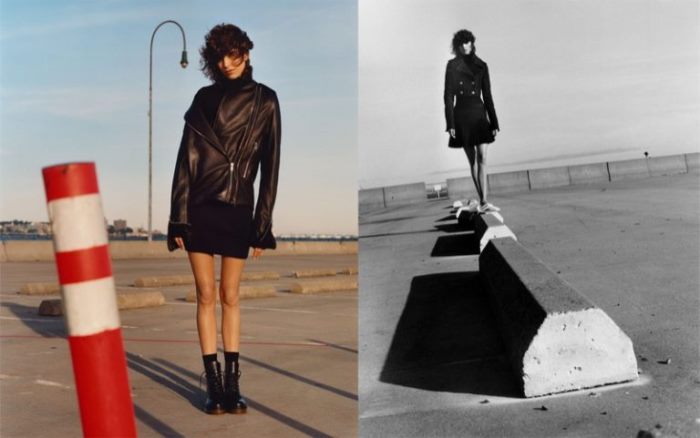 (Left) Zara Studio Leather Jacket, Short Dress and Leather Lace-Up Ankle Boots (Right) Zara Studio Three Quarter Length Coat, Polo Neck Cashmere Sweater, Mini Skirt and Flat Lace-Up Leather Shoes
Spanish fashion brand Zara has unveiled a new capsule collection called, Zara Studio. The line includes premium designs with prices going up to $300 for a leather jumpsuit.
Models Freja Beha Erichsen, Roos Abels and Mica Arganaraz star in the campaign. For fall, Zara spotlights knit sweaters, leather jackets and cropped jackets. As for footwear, options include ankle boots, sneakers and leather sandals.
Discover more from Zara Studio below as well as a short film directed by Gordon von Steiner.
————————————————————————
ZARA STUDIO FALL 2016 COLLECTION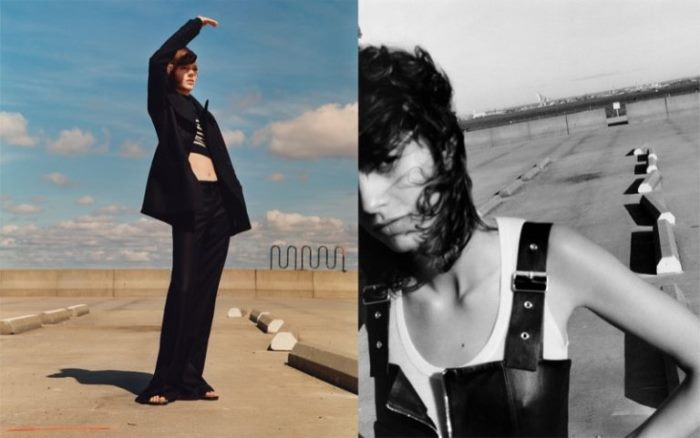 (On Freja) Zara Studio Double Breasted Three Quarter Length Coat, Cropped Sweater, Trousers and Leather Strappy Sandals (On Mica) Zara Studio Leather Jumpsuit and Ribbed Cashmere Top
Freja wears Zara Studio Polo Cashmere Sweater, Pinstripe Coat and Flat Ankle Boots with Zip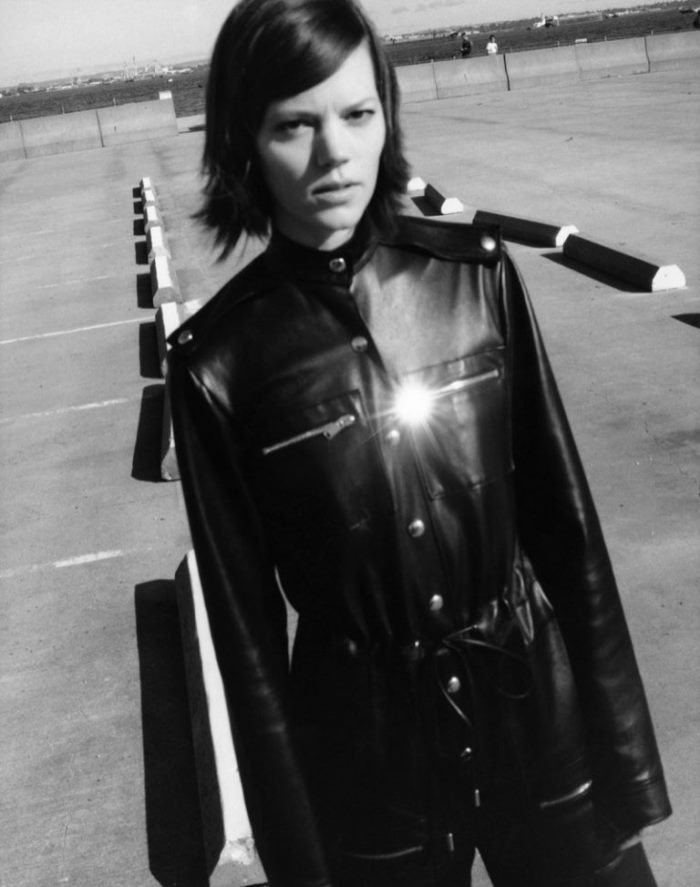 Freja wears Zara Studio Long Leather Jumpsuit