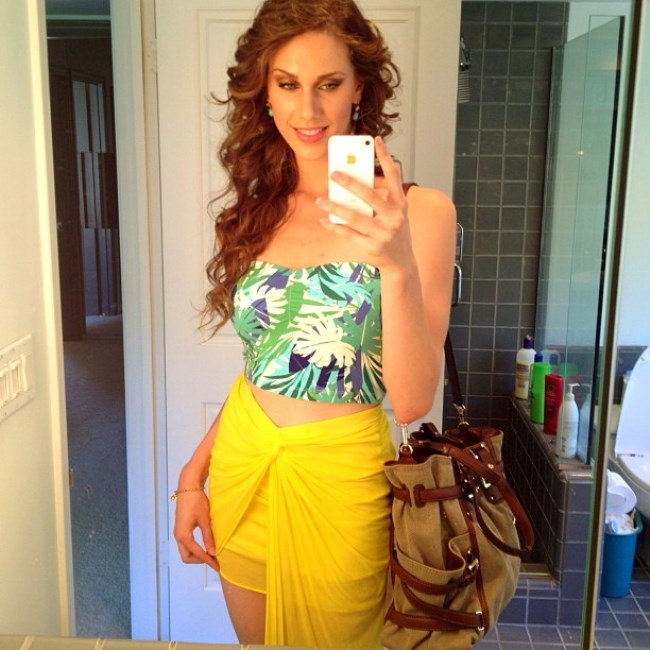 This is such a victory!
You may remember YouTube sensation Cassandra Bankson, who showed us all how to look flawless, even though she has cystic acne.
Well, the teen has since been signed to a modeling agency and is walking at Boy Meets Girl's fashion show on Wednesday.
Bankson said: "It feels like a dream to be here during Fashion Week. I am a different person from who I used to be because I've got so much more confidence now."
You'd never know she's a first-timer because she's so fearless and confident. When asked if she was nervous, she said, "C'mon. What's the worst thing that could happen? I fall?"
For someone who has already overcome so much, that's not even on her list of fears!
In addition to runway work, she's also scored print campaigns for Bebe, Range Rover, designer Shekhar Rahate and cosmetics company Hourglass.
She's such an inspiration and we're so excited for her!
(Photo: Cassandra Bankson facebook page)