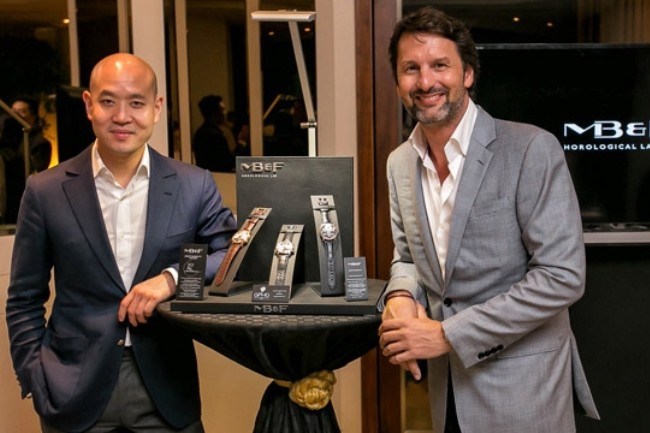 Michael Tay, Mr Max Busser
Singapore was chosen to be the first stop in the global launch of MB&F's Horological Machine No. 6. The HM6 'Space Pirate' from MB&F looks nothing like your ordinary timepiece and Max Busser, Founder and creative director of MB&F, was present at three dinner sessions to walk VIP guests through the finer points of this horological marvel earlier this month.
Learn more about the HM6 'Space Pirate' here.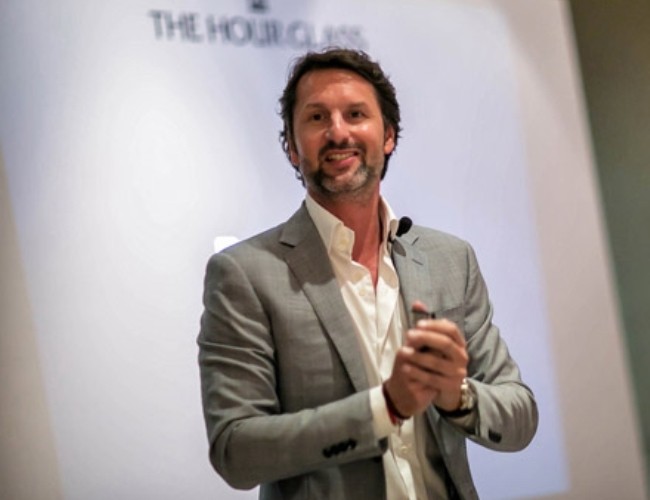 Max Busser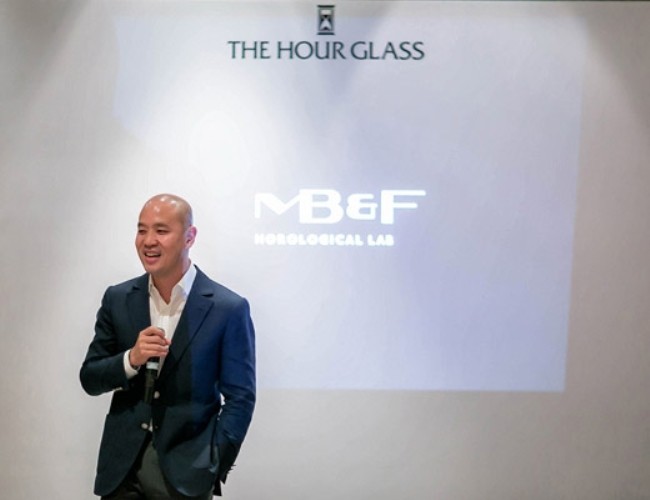 Michael Tay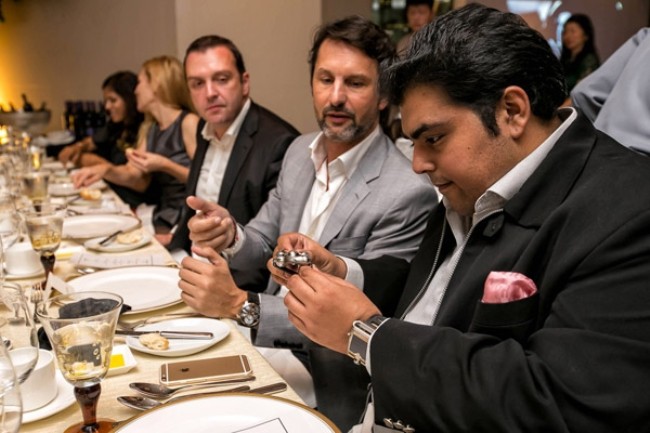 Mr Max Busser explaining the HM6 to guests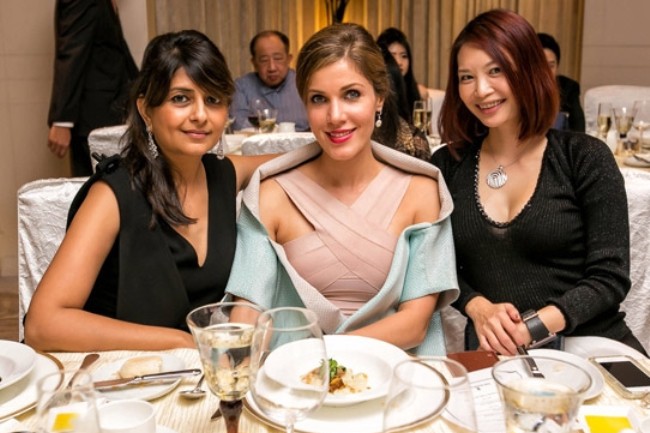 Ms Bina, Bahareh Badiei, Michelle Tan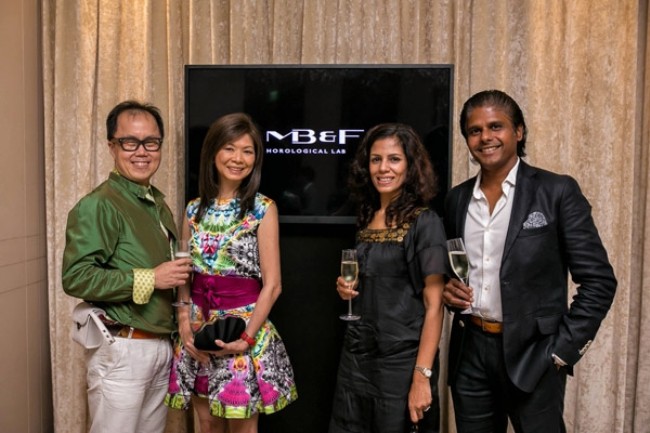 Dr Bernard Cheong, Dolly Cheong, Ms Meera, Mr Chandra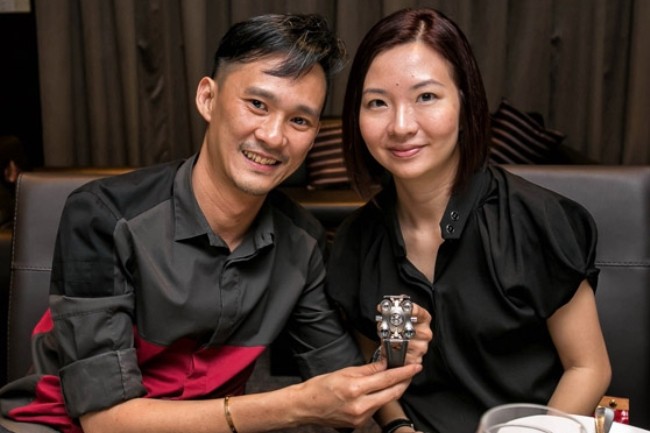 Jimmy Ng, Winnie Chia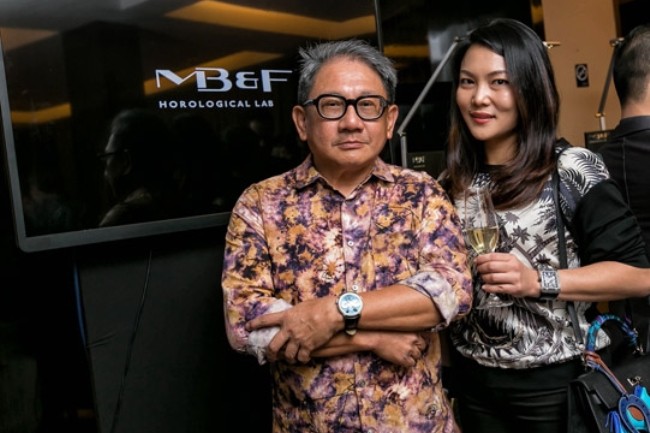 Mark Poh, Wendy Poh
Max Busser, Datin Andrea Chow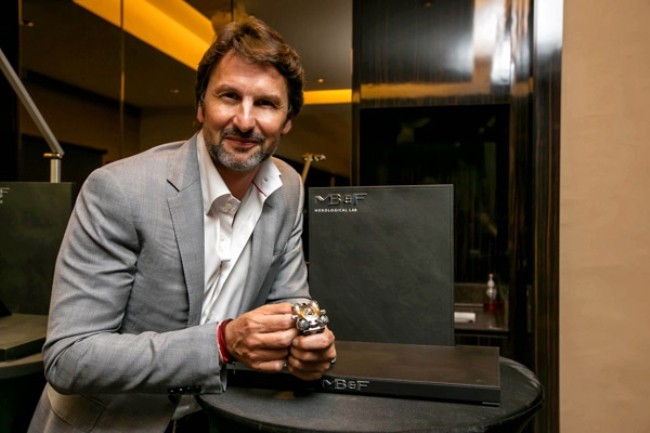 Mr Max Busser proudly presents the Horological Machine No. 6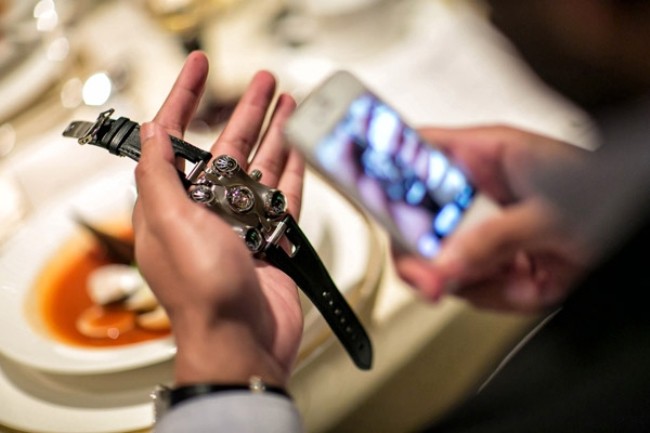 The Incredible Horological Machine No. 6 Upclose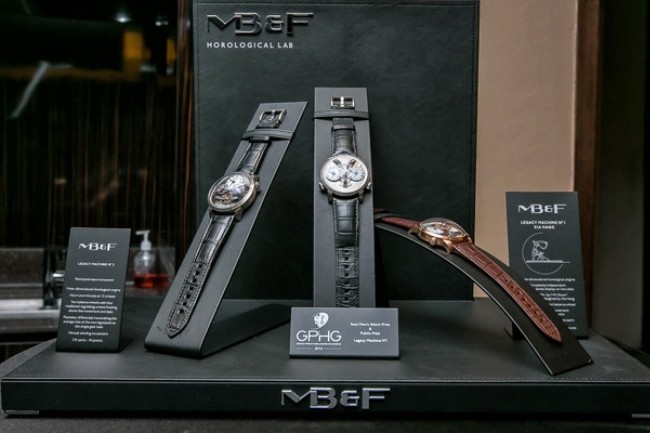 MB&F's Legacy Machines on Display
An incredible collection of MB&F Timepieces