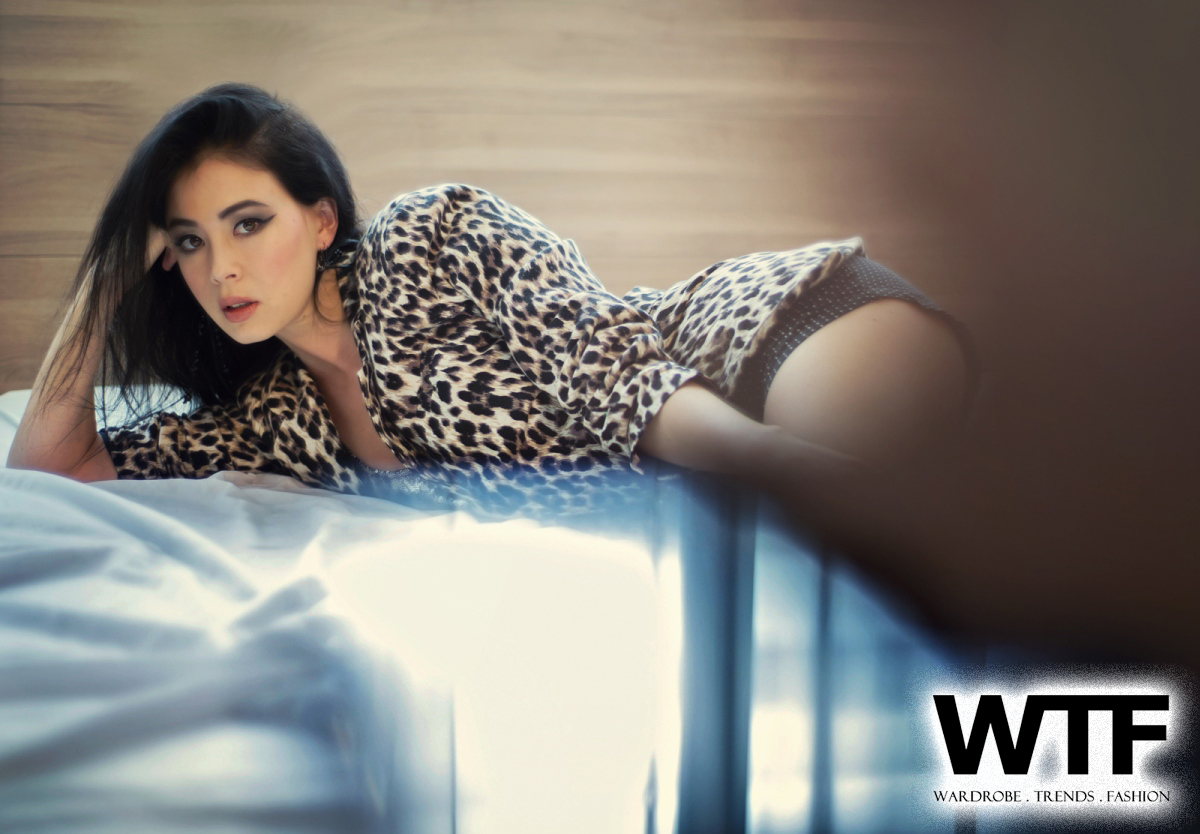 With an exotic Eurasian background and her effortlessly chic looks, Yvette King from Beam Artistes continues to build an impressive repertoire for herself with her flair & fashion influence in the industry. As the host of her own fashion show on MediaCorp's Toggle called Fashion Basics & style expert for Being-Woman website, Yvette continuously captivates us with her edge, elegance & enigmatic personality. Check out Yvette's very own fashion and lifestyle blog today on TanjongBazaar.
Stripped down to just her bikini bottoms & leather boots in this boudoir setting photo shoot, Yvette captures a rustic, oriental vibe bringing out the girl next door with an edgy side dolled up in her favorite ensembles, featuring prints on print, sequined Pieces, polished with gold bracelets & wild earrings.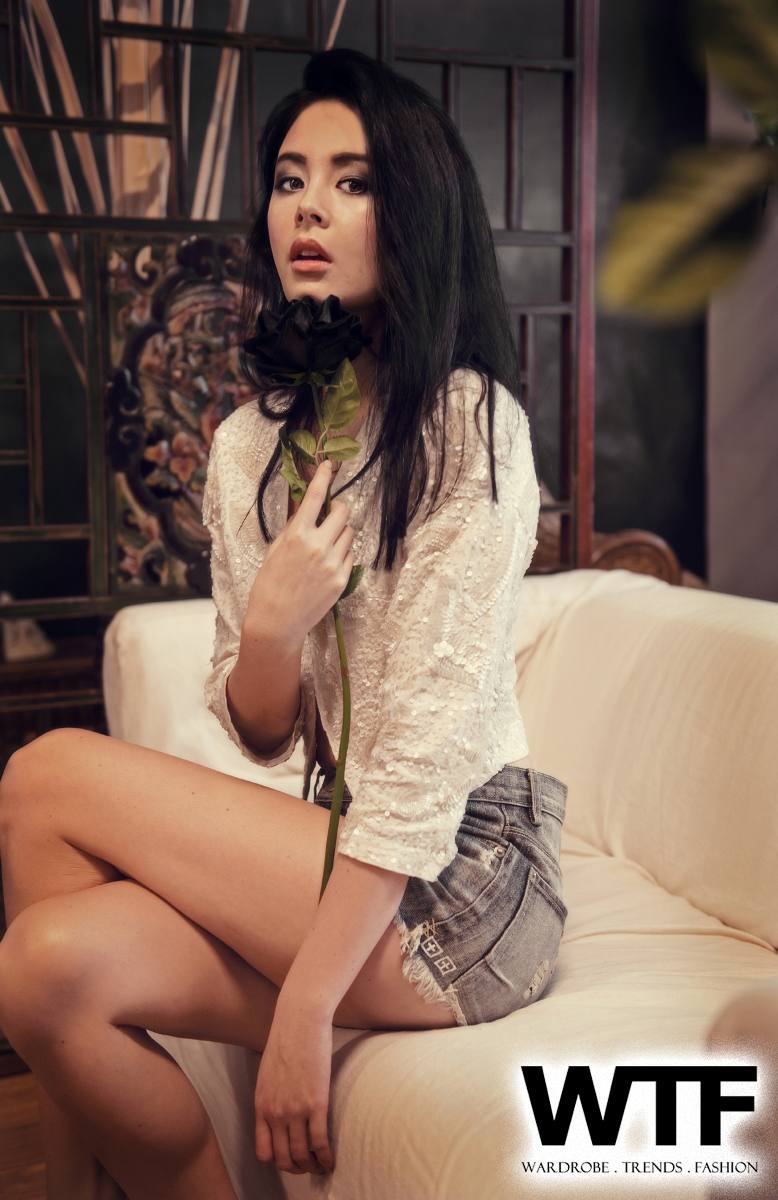 Tell us something about yourself that most people don't know about you.
I am a super geek or nerd bird. I was on the Dean's List in my graduating year at University. Oh and I can make a 3 leaf clover with my tongue.
I hope for…….
A sense of fulfillment, achievement, contentment and resolution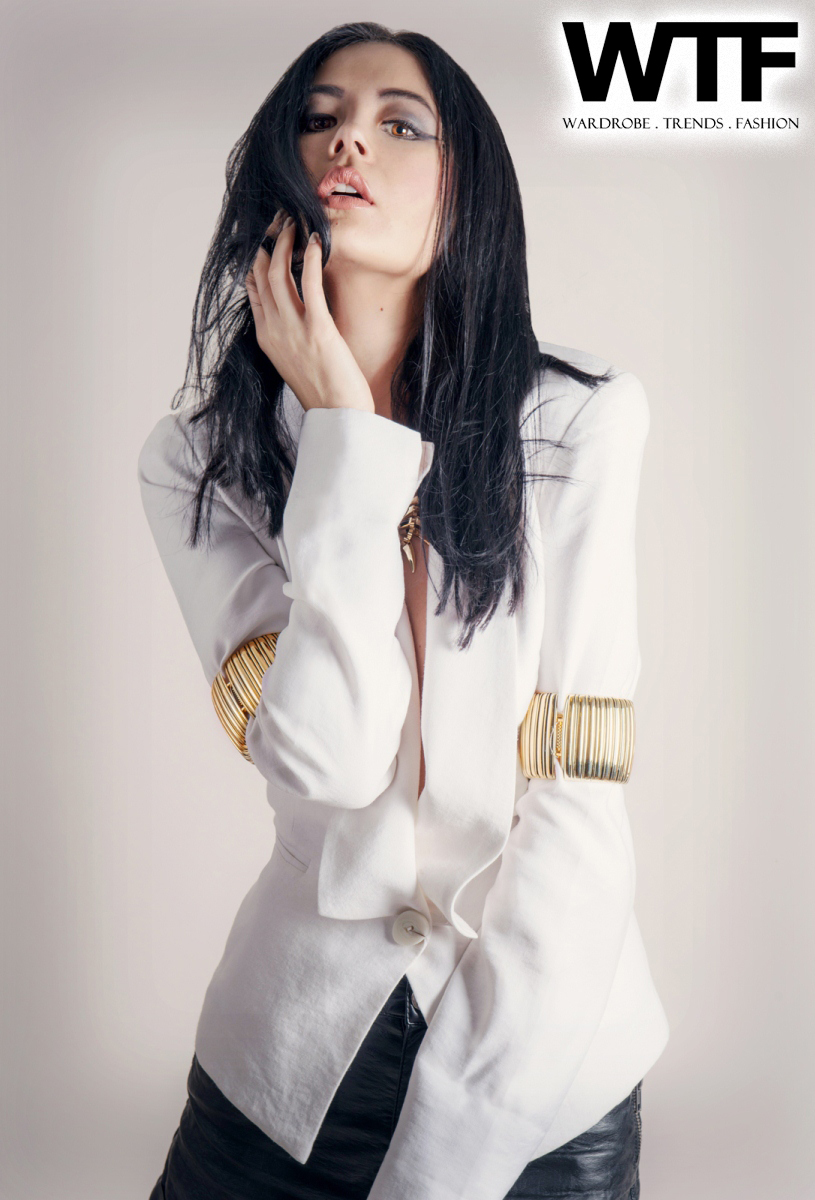 Nothing inspires me like…….
In no particular order – selfless people, oceans, my partner, dreams, travel, bazaars, exploration, vintage shopping, fashion bloggers, individuals' stories and journeys… Could go on forever
 I see myself in 3 years…….
Continuing to live a life that is both challenging and rewarding. And perhaps with a cute and chubby baby on my hip, my pug running around, husband handing me a coconut juice and lounging in a hammock wearing a Lover lace dress, Karen Walker sunnies with the sand between my toes… I like to plan my outfits ahead!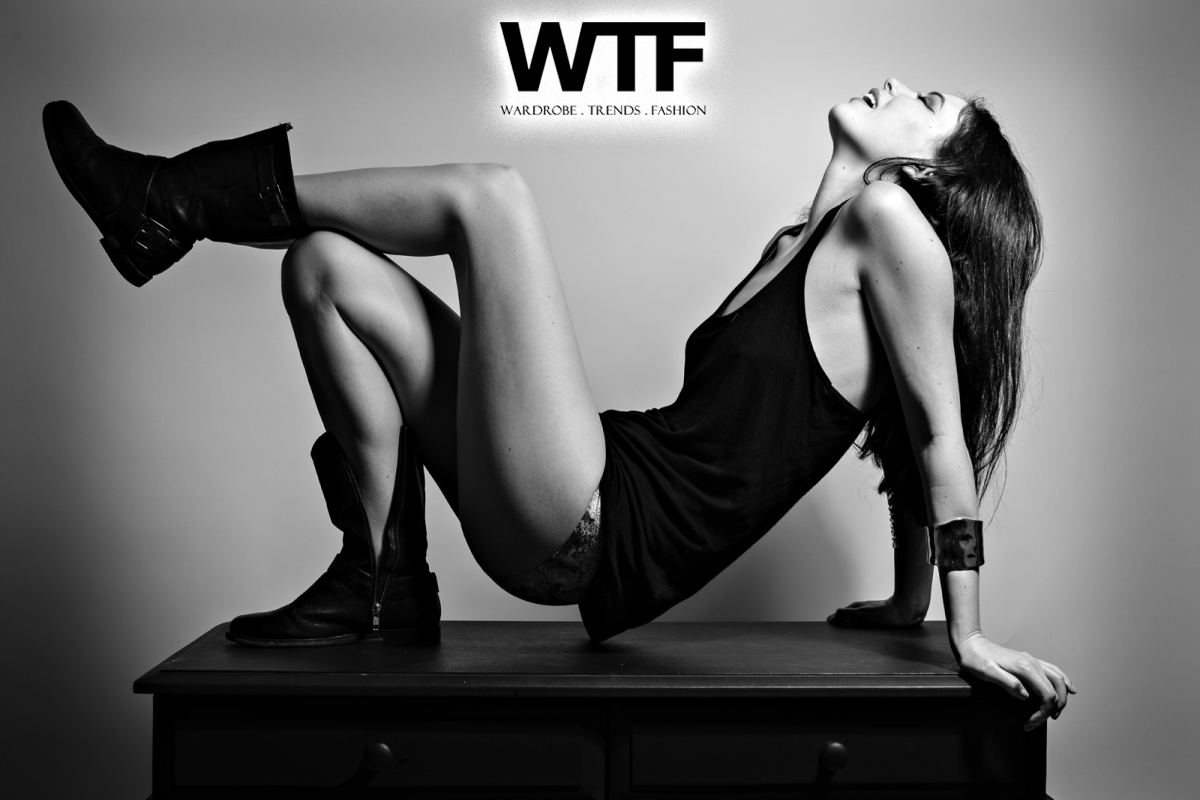 My top 5 things on my bucket list are……
Surprise my parents with something big (to help repay all they've done for me), have my own hit TV show that I also produce, live in Paris, design a shoe line, learn Italian, be a mummy, own a Vespa… Sorry I have too many and I don't like rules!
My vices are……..
The 3 deadliest C's – Caffeine, chocolate, carbs.
What i love most…….
Family (includes pug) and um maybe Balenciaga, Celine and Hermes – don't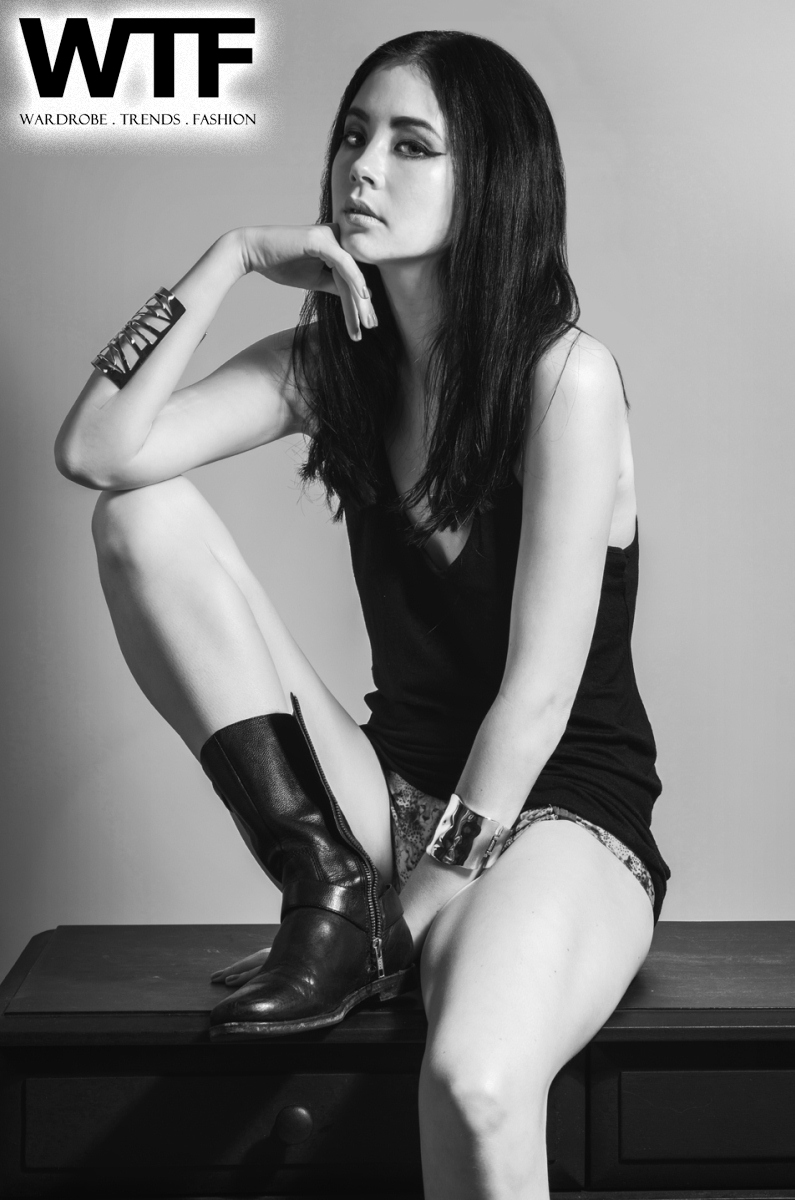 My favorite…..
Food is Vietnamese, holiday destination is Thailand or France, outfit is skinny jeans and striped t-shirts, gelato flavour is caramel yoghurt, movie is Love Actually
What turns me on the most…..
Wearing an over-sized boyfriend shirt, in bed with a cup of tea reading a magazine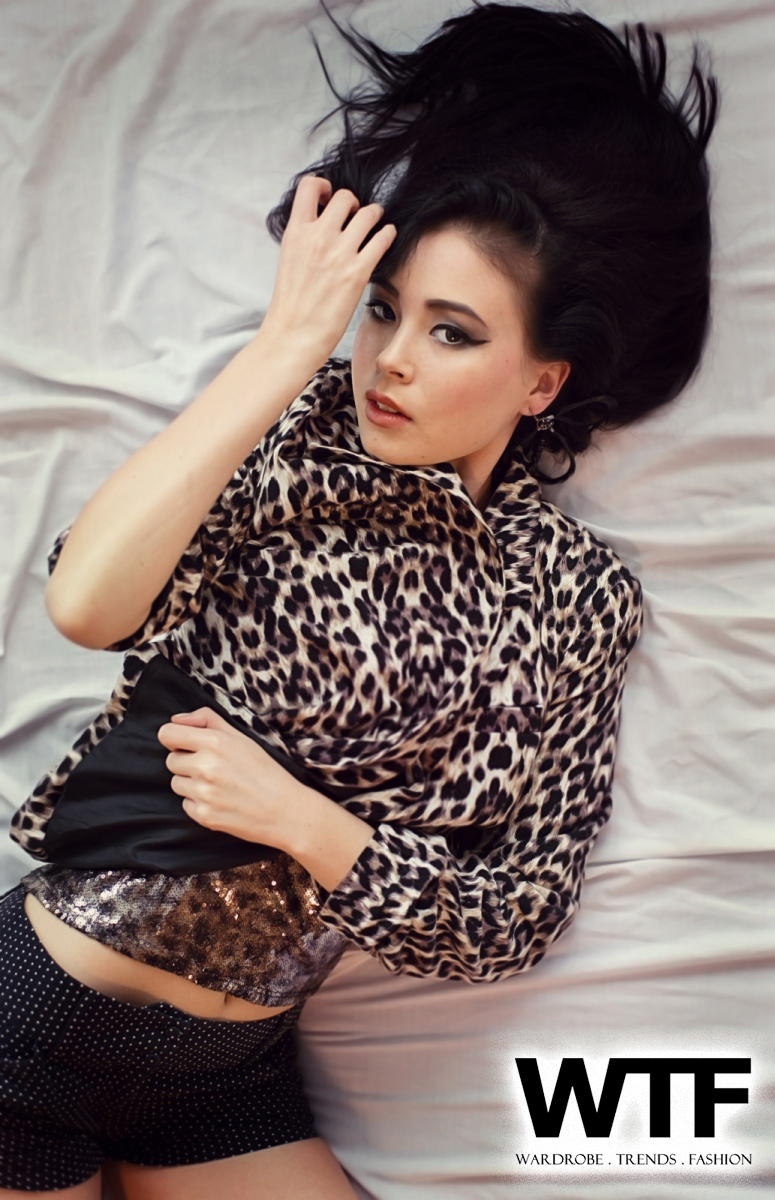 Fashion is……A mood
When i was….
Little I thought I would be a news anchor, be an animal crusader and marry Brad Pitt
What i could do all day and all night long….
Listen to my most loved songs – the nostalgia kills me!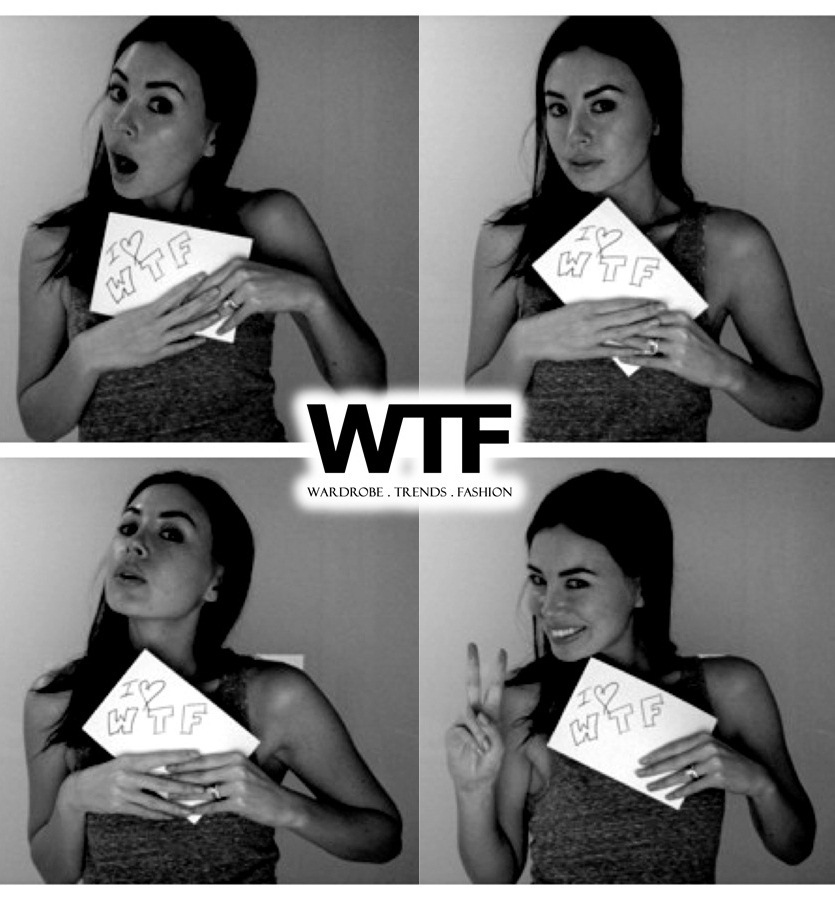 ALSO CHECK OUT, BEHIND THE SCENES WITH YVETTE KING