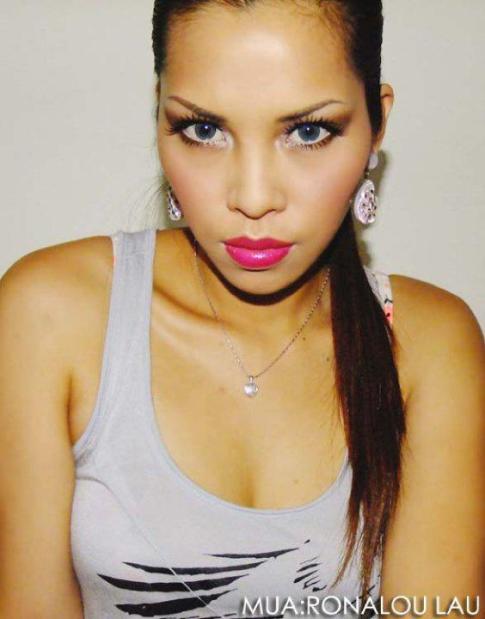 Ronalou lau, celebrity makeup artist, works her magic on each job with fierceness and panache, creating looks that enhance the natural beauty of all her subjects.  Whether she's working as a celebrity's private makeup artist, helping to bring characters to life or painting the face of a fashion model, Ronalou our hot favorite, is always on the go.  Lucky for us, she stopped for a moment to answer a few questions.
What is the toughest part of your job?
Toughest part would be when I have early morning shoots or Bridal work, need to be up by 5am most cases
What are the types of makeup assignments you cater for?
I do makeup for Magazines, studio shoots, on-locations, bridal/ROM/pre-weddings or special occasions
What is your favorite make-up tip that can be used by all women?
My favorite makeup tip would be is to conceal your under eyes, almost every women have dark circles or puffiness under the eyes due to lack of sleep or diet. So, it is really important to master how t conceal those dark circles and bags to keep you looking fresh and awake.
Your favorite brands?
I have many favorite brands when it comes to cosmetics like LAURA MERCIER, BECCA, CHANEL, DIOR, MAC, BOBBI BROWN, SUQQU, GEORGIO ARMANI & NARS are on top of the list for me.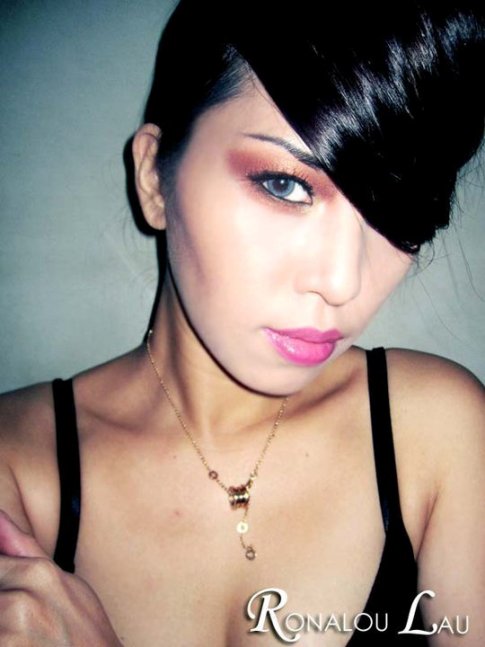 Tell us more about yourself?
I enjoy reading books, collection makeup books, collection foundation brushes, I love ARTS & MUSIC, I love to travel with my husband and I have 2 dogs and I cat. I enjoy spending time with friends and I am a bit of a movie buff.
Any addictions?
Addictions…hmmm I would not say addiction but I like to collect makeup brushes specially good quality foundation brushes, I now have about 10 from different brands. I collect them because some of the ones I have are hard to get and I really like foundation brushes.
What turns you on?
What turns me on the scent of my favorite perfume Chanel's Coco Mademoiselle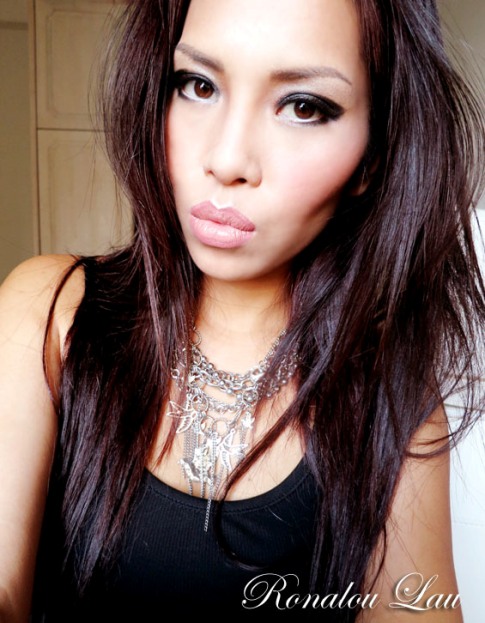 You know me as a make-up artist but in another life I'd have been?
A fashion designer! Because I wanted to be one before..
A phrase I use far too often?
haha I probably say "Oh my gosh" or "really?" often.
What does it take to be successful in your career?
I think when you are passionate about something that you do, success comes anyway because of that passion in you and you push yourself to be the best in what you do.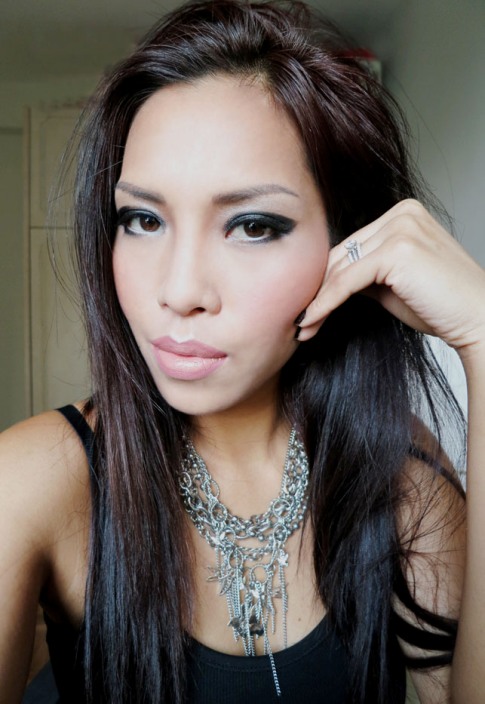 Your overall impression of the fashion industry?
I love the fashion industry, fashion caters to our human emotion of wanting to express be in makeup, clothes or hair. Fashion in Singapore I think is still in its growing stage and I believe that it will come to its own someday.
There are a lot of talented local fashion designers around carving their name on the fashion scene here and I think because of that Singapore is well on its way on becoming a fashion capital.
Your career has the stereotype of catering to "Diva clients."  Do you find this to be the case?
I think yes you can get that sometimes but thank goodness I can honestly say  I have not met a "Diva" client yet that I could not handle.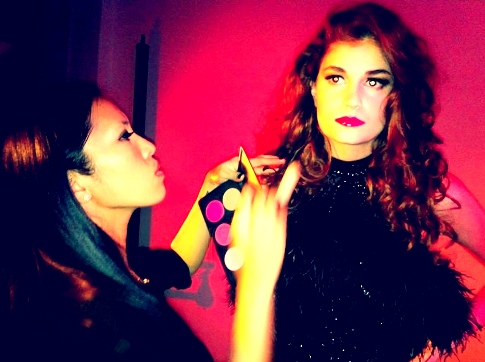 What are your most favorite products that you're never found without?
Under eye concealer and corrector, lip balm, mascara, eye lash curler, face powder and blusher.
What are your steps to the perfect, flawless natural look?
I keep it nice and simple for days when I just want to have a natural makeup look…This is what I do!
1.Conceal/correct under eyes
2.Apply your foundation
3.Apply powder
4.Apply powder blush or bronzer on the apples of the cheeks brushing and blending up towards your temple
5.Apply a neutral shade on to your eye lids
6.Curl lashes and apply plenty of mascara
7.Comb brows and fill it in if needed
8.Then apply your favorite lip balm to complete your natural flawless look.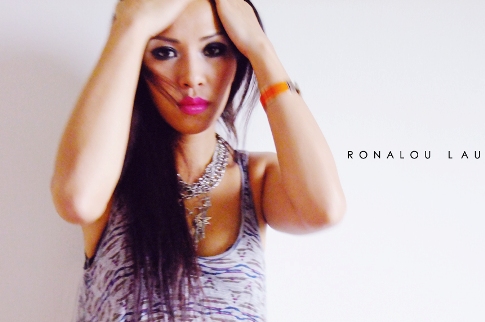 In your opinion whats a definite 'to get you laid' make up look?
I think the "Smokey eye look" to me is a very sexy make up look, it makes the eyes look sensual yet edgy so I would say that would be the "Get you laid" makeup look for me.
Where can we contact you for your professional make up services?
You can go to my website www.ronaloulau.com or email me at enquiry@ronaloulau.com for any makeup inquiries.