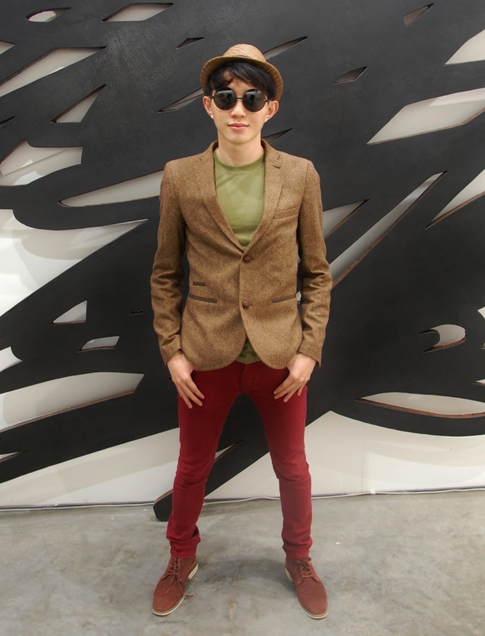 Stylish, Spunky, Straight  and Single! Fashion writier James Lin tells us why French girls get him ticking.
What would you like our readers to know about you?
I'm 25 and working as a fashion writer and doing some freelance copywriting on the side. Prior to this, I was in the public relations industry for two years. And oh, I'm straight and single! 🙂
 We love your blog, tell us more about it.
The Fashionide is a team of four passionate contributors and was founded by my editor Stanley Lui. He then roped in his secondary schoolmate Amanda Mok and I joined soon after. Our photographer Milton Tan is our newest member.
 Having met Stanley in the Navy where we both served our national service, I was impressed by his transformation and vision when I chanced upon the blog.
 We mainly cover high end luxury brands and ateliers who have a unique design philosophy and fascinating story to tell. And we are extremely passionate about the work we do.
Describe yourself as best as you can with 6 adjectives if there's more go ahead.
Loud, excitable, fun-loving, funny, contemplative, easy-going and SEXY.
I feel fashionable/sexy when….
I'm in a skinny suit or waistcoat with a funky bow tie or tie. Or when I'm grooving to the beat of alcohol on the dance floor. Oops, I meant music. 🙂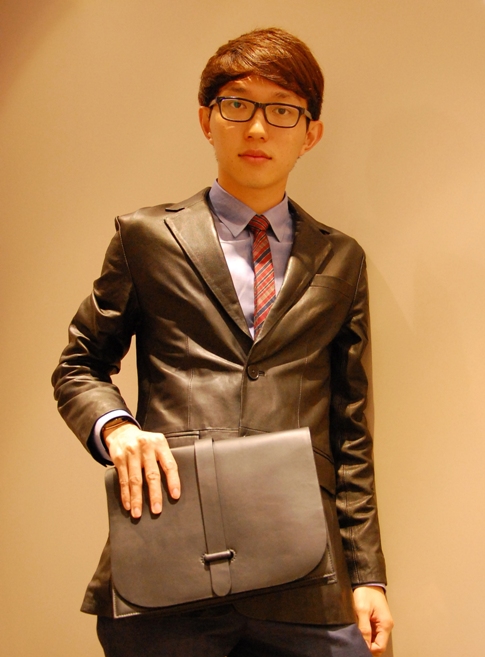 What or Who are your biggest fashion influences?
I don't have any particular designers or brands I'm obsessed with.  I've always been enraptured by the vision of the classic English gentleman who dresses in a tweed coat and bespoke brogues.
However, my personal dress sense comprises more high street fashion than designer labels or quirky designs.
 What do you think of Singaporean women's Style?
Of course, there are some shining lights I see on the street now and then. But overall, I feel women in Singapore could dress much better. After all, they have such a wide arsenal at their disposal and women's wear is generally more affordable and diverse.
What are some of your fashion essentials?
Outerwear is very important to me as I usually like to complement my attire with a tie or bow tie. I am a collector of blazers, waistcoats and cardigans of all kinds.
What is sexy to you in a woman?
To me, a sexy woman is one who is open and makes good conversation, which is rather rare if you ask me. French Girls that are extremely warm, chatty and vivacious while making friendly small talk are sexy to me. The way they speak move and gesticulate – there's something that is very pleasant and inviting about that kind of interaction.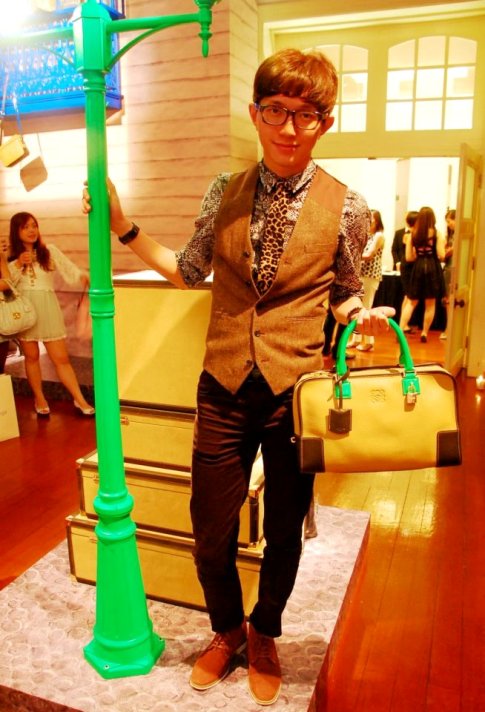 What do you think is sexy in the same sex?
I rarely find the opposite sex attractive but a well-groomed man with confidence and a great sense of humor would be the closest to sexy for me.
 What are your darkest secrets?
Just one year ago, I wasn't fashionable at all! Like most Singaporeans, I didn't see dressing as a necessity of life.
But after embarking on this short journey, I've come to realize how a well-thought out fit can give you more confidence and open doors for you in ways you never expected. So a secret advice, Do dress Up.
 What do you predict will be the next fashion trend?
Trends are always coming and going but it's always the classics which are revisited. Whatever the next fashion trend will be, I'm hoping it'll be a renaissance of the blazer and waistcoat.
What turns you on?
Beauty in all its forms, whether it's fashion, photography, art or women. Don't get me wrong but great writing and comedic monologues turn me on too. I love it when words bring me on a journey to a place deep inside my mind. Call me narcissistic but I get turned on reading some of my own articles too!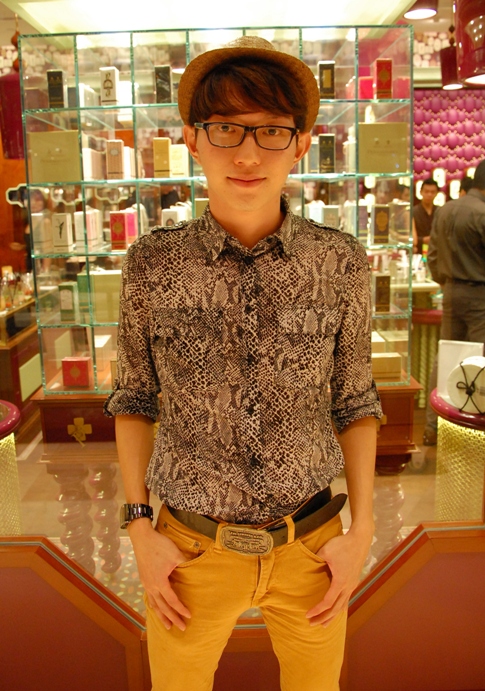 What are some of your indulgences?
Because I'm always going to high brow events, my biggest indulgence is clothes and I spend hundreds every month on my fashion wants.
Time is also a luxury to me and I like to spend it with friends outside the fashion scene, whether it's playing beach volleyball, having supper or sleepovers.
Any Addictions?
I've been a hopeless sugar addict from a very young age and I take copious amounts of sweets and Coke on a daily basis. My other addictions are TWG Moroccan Mint Tea and Highland Park Single Malt Scotch Whiskey.
I like to spend the weekends doing nothing but perusing movies, videos or music with a good cuppa. I don't smoke but I love Highland Park Whiskey's Smokey aftertaste. It's the huffing without the puffing! 🙂
Any convictions?
I really believe in doing things on a whim and never regretting the decisions I've made. If you have a good attitude, you'll succeed wherever you go.
 What was the most wild or outrageous thing you have ever done?
Just for fun, I once did push-ups on the dance floor while sucking a beer bottle at a club in Champaign Illinois. Enough said. =p
Where do you see yourself 3 years from now?
As always, moving on to greener pastures and throwing myself into the deep end of the pool. Life's a constant gamble and the only stakes we have are our youth.